2019 has started with great news for the animals, with a record number of sign-ups for Veganuary, the first ever vegan fashion week in Los Angeles, fashion brands banning fur and exotic leather, and the start of the Million Dollar Vegan campaign.
But behind the scenes, there are so many brands working towards the future and starting to come up with innovative, vegan textiles that we will start seeing more and more in the near future.
One of the most revolutionary brands I met in Neonyt was Nat-2– an innovative artistic footwear brand based in Germany. I got to meet the brand's owner, Sebastian Thies, during my trip to Neonyt Sustainable Fashion Week. He is representing the 6th generation of shoemaking, for the brand which was founded in 1856.
This heritage brand isn't 100% vegan. However, it is one of the most innovative brands out there, creating sneakers from real, sustainable, recycled and fully vegan materials including wood, glass, stone and even foods like mushrooms, fungi, and coffee. But, let's focus on coffee and grass leather, that really, really surprised me.
1. Coffee Leather
We all love to drink it, but from now on we'll be able to wear it, too. Made with sustainable recycled coffee, coffee beans, and coffee plant, this patented material was developed in Germany and if you were wondering, it actually does smells like coffee!
2. Grass Leather
This unique material was made from real sustainable recycled hay, grass and flowers. The hayfield is pressed and applied to a layer base and has the natural mountain scent. It's definitely one of the most outstanding materials I've seen in a long while.
3. Cartina- Recycled Paper Leather
Cartina: a beautiful, surprising material. It is the first and only fabric in the world made from recycled paper to be used as a substitute for leather in the fashion industry. It is a sustainable and super high quality; the material proves itself with its distinctive durability and longevity, as well as the contrasting fine and soft texture.
4. Zoa Bio-leather
New Jersey-based Modern Meadow made cruelty-free and vegan leather with a bioengineered form of yeast through a process similar to brewing beer.
Forgacs told CNBC: "We have engineered a strain of yeast which can produce collagen through fermentation.
"Collagen, which is found in animal skins, is the main biological building block of leather. We assemble it into a range of materials that become our 'Zoa bio-leather'."
Zoa leather is actually liquid, so can be transformed into all kinds of different shapes, thicknesses, and sizes. Modern Meadow is working hard to bring Zoa bio-fabricated materials to the world in the next few years.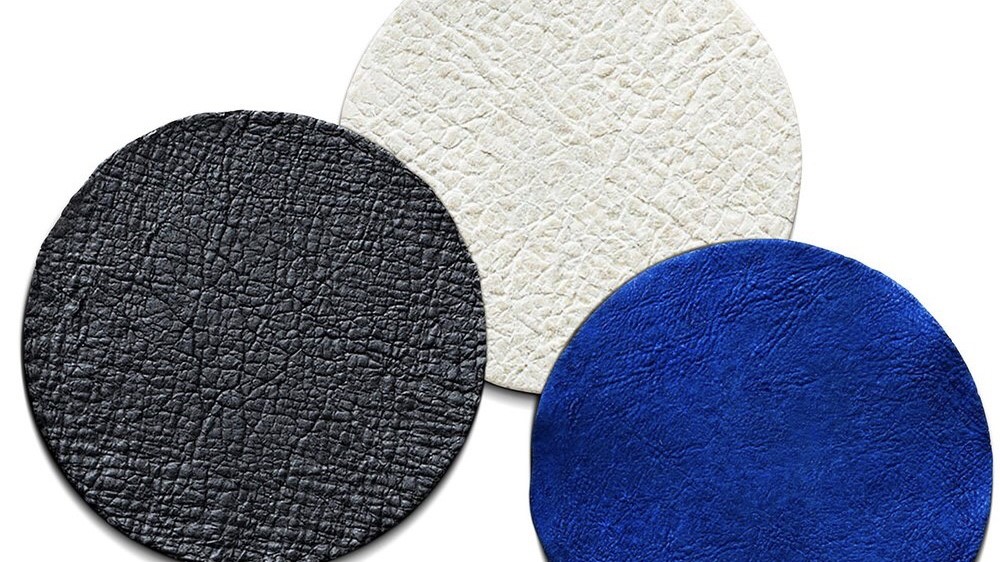 5. Fungi leather
Brands Like Bolt Threads, Muskin and Mycoworks are making leather from mushroom mycelium. This sustainable, water-resistant, strong, versatile, flexible, and animal–free material feels and performs like leather but without any cruelty towards living beings. There are rumors that the fashion brand Stella McCartney will use this material for her bags soon.
6. MALAI- Coconut Leather
This material is made from entirely organic and sustainable bacterial cellulose, grown on agricultural waste sourced from the coconut industry. It's a flexible, breathable, durable, water-resistant, bio-composite material with a feel comparable to leather.
The company who produces this material, Malai, makes amazing bags and accessories that will be available soon.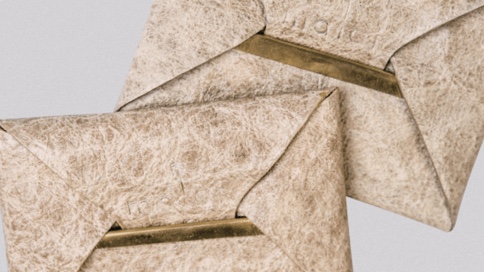 7. Wine leather
Vegea is a sustainable, innovative brand using the skins, stalks, and seeds of grapes, by-products from the wine industry, to make a beautiful alternative to leather. VegeaTextile's alternative to the use of animal-derived leather can be used in the fashion, design, automotive and transportation industries.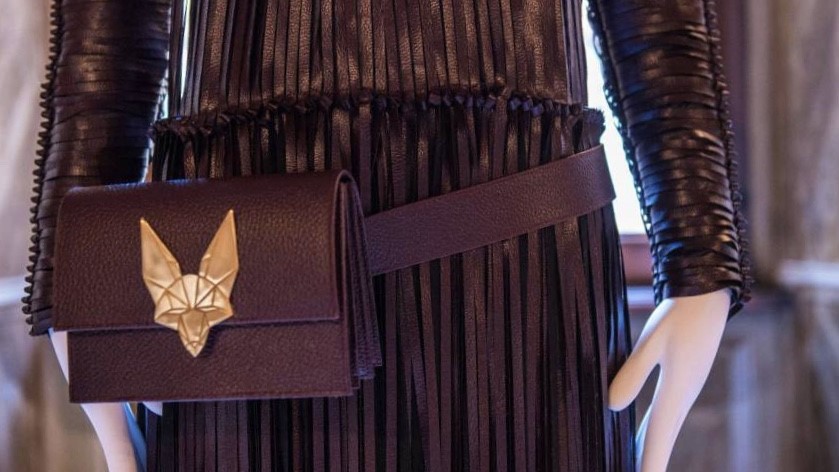 8. Teather- Tea leather
Researchers at Iowa State University have been using kombucha tea to make vegan leather. To make it, they used tea cellulose fibers that were brewed in a vat and fed with vinegar and sugar. Although it's still being tested, this super innovative material was successfully used to make prototype garments, including shoes and a vest.
9. Apple leather
Apple fiber leather is made by transforming waste from the apple industry into materials that can be used for fashion, footwear, and accessories. It's 100% biodegradable, water-proof, and sustainable. After taking the juice out of the apple, brands like The Apple Girl take the fruit waste from juice production, dehydrate and ground it into flour and use it to create a durable alternative to leather. Brands like nuuwaï, Poétique Paris, and Happy Genie use this material to make amazing fashion accessories.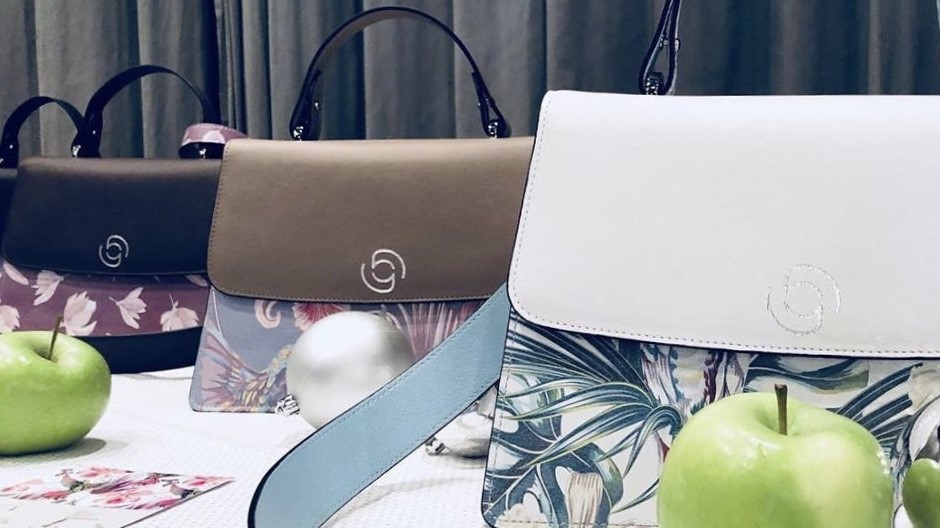 10. Teak Leaf leather
This sustainable, hand-made, durable, environmentally friendly, and gorgeous material is made from tree leaves. All the leaves are fallen-leaves and no trees (or animals) are harmed in the making of this material. The leaves are soaked in water, dyed, arranged flat together to dry. Drying the leaves bonds them and results in a large sheet of the leaf material. After that, the leaf layers mended with cotton to provide a soft interior and structure.
Tree Tribe and Elpis Studio use leaf leather to make their bags and accessories.