The number of vegans worldwide is skyrocketing, and a growing number of people are crediting the plant-based diet with turning their lives around.
Such transformations aren't always about the way we look – removing animal products from your diet can improve our mental health, physical health, and general outlook on life. Stories of major vegan transformations are as abundant as they are diverse.
For some, veganism brings physical change – including weight loss, bettered health, and improved athletic performance. For others, the transformation goes well beyond the physical.
Featured in this PBN exclusive are 10 amazing stories of people who have changed their bodies and their lives – from the inside out. 
10. Nina and Randa Nelson
Twins Nina and Randa Nelson share a similar, and unique, transformation story. Despite being vegan since birth – the pair experienced significant emotional and physical change driven by their plant-based diet, after developing sever cystic acne which derailed their careers as well as their personal lives.
While doctors recommended medication, the Nelsons turned instead to their lifestyle for a solution.
Following the advice of acclaimed plant-based physician John McDougall – who also gave life-saving advice to their mother years before – they decided to switch to a low fat, oil free plant-based diet to heal their skin.
Finding great success through a change in diet, not only did they regain their confidene and happiness – but they released a book aimed at helping others to do the same.
9. Josh LaJaunie
An equally remarkable transformation is that of Josh LaJaunie.
From Lousiana – an area notorious for its super rich, animal-product laden foods – LaJaunie found himself in 2009 weighing in at 400 pounds as a result of a junk food diet and sedentary lifestyle.
Confronted with his weight and upcoming college graduation, LaJaunie decided it was time to make change – and completely transformed his lifestyle.
He switched to a plant-based diet, became a runner, and lost a whopping 230 pounds in just a few years.
Seeing the risk diet-related ailments posed to others – LaJaunie then went on to start a Facebook support group which has empowered countless other obesity sufferers to join him.
Since then, not only has he appeared on The Today Show and the cover of Runner's World magazine – but the ex-hunter has found a place in his heart for animals. 
8. Will.I.Am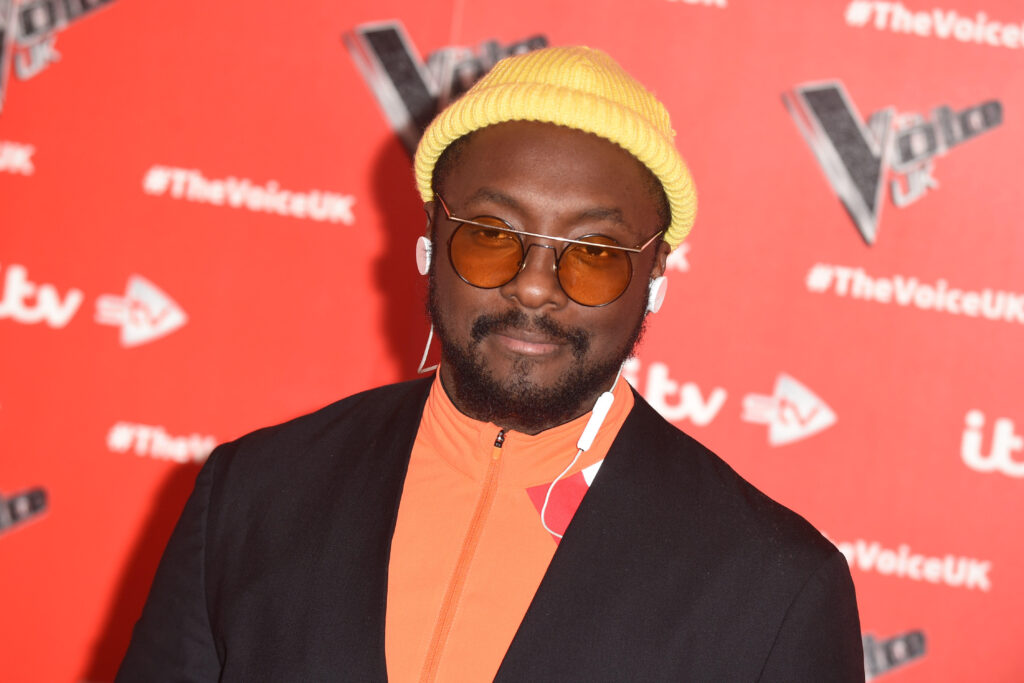 Hip hop superstar, musician, actor, and newly-initiated VGANG member Will.I.Am has had a transformation difficult to miss.
The Black Eyed Peas member made headlines early this year when he took to social media
with a rapid-fire promotion of veganism that hasn't stopped since.
Now he says he's lost weight, improved his health, and lowered his blood pressure and
cholesterol, all on a plant-based diet – but his transformation goes beyond
health and his body.
Now calling himself a 'militant vegan', Will.I.Am has become an outspoken advocate for
animals, veganism, and the environment.
7. Bianca Taylor
Instagram star, animal advocate, and fitness guru Bianca Taylor has also experienced major change on a vegan diet.
During her body-building career, Taylor found herself eating chicken multiple times a day. She started to question the effects of her diet on the world around her – which ultimately led her to a vegan lifestyle.
Before long, she'd healed her relationship with food, transformed into an outspoken animal rights advocate, and became explosively popular on social media – giving her a voice she now uses for environmental and animal advocacy.
6. Fiona Oakes
Fiona Oakes, another amazing woman in fitness, has a transformation story not easily forgotten.
While she has been vegan since childhood, she's experienced extraordinary growth, given her life to others, and overcome unthinkable obstacles – all on a plant-based diet.
Having developed major health issues as a child, multiple surgeries led to her losing a kneecap when she was just 17. Doctors said she would never be able to walk properly again and nearly declared her disabled. Refusing to accept the prognosis, not only did she walk, but she went on to become an all-star athlete.
Now, Oakes holds a number of records in extreme endurance races, and is a two-time finisher of Marathon des Sables – an ultramarathon which takes place in the Sahara Desert. On top of all of this, she owns an animal sanctuary, where she works tirelessly to help the animals in her care – while still finding time to train and promote the vegan message.
5. Hannah Howlett
In spot number five is a person nearly impossible to miss in the vegan YouTube scene – Hannah Howlett, of explosively popular YouTube channel High Carb Hannah.
Perhaps the most obvious aspect of Howlett's transformation is the 70-pound weight loss she experienced on a whole foods plant-based diet – but she too has changed in more ways than one.
The social media maven has released a series of ebooks, switched to a sustainable off-grid lifestyle with her husband Derek, and worked to heal her relationship with her body and food on a whole foods plant-based diet – all the while inspiring others to do the same.
4. Derek Simnett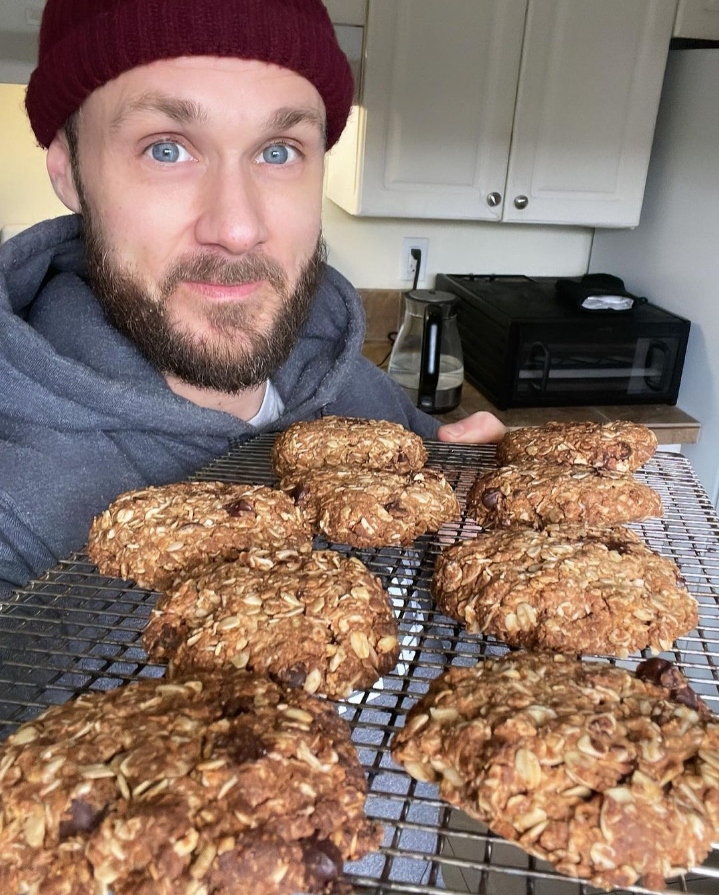 Filling spot number four is a prime example for fitness-inspired vegans everywhere – YouTuber Derek Simnett of Simnett Nutrition.
Simnett has been able to build serious muscle on a vegan diet – and his story is a particularly unique one.
As a certified nutritional practitioner who was promoting plant-based eating, he was criticized in the early stages of his work for the lean physique he'd acquired as a cardio focused athlete.
Noticing a trend in the commentary, Simnett opted to switch up his vegan diet and training regime to overcome objections and show that building muscle on a plant-based diet is possible.
In just two short years he transformed from a super-lean cardio athlete to the ultra-muscular strength trainer that can be seen promoting the benefits on a vegan lifestyle today. 
3. Chef AJ
One of the most tremendous stories of overcoming obstacles on this list is that of Chef
AJ.
Having struggled with issues with eating for over 50 years, she became depressed and eventually attempted suicide.
During these trying years, the professional chef experimented with weight loss medication, binge eating, smoking, and over-exercising – all in a bid to regain control of her body and mind.
Nothing worked – until Chef AJ made the transition to Dr. MacDougall's whole-foods plant-based diet, and found her life totally transformed
Having regained control of her body and mind, she has since gone on to inspire countless others to do the same.
2. Rich Roll
Rich Roll is a vegan with a transformation so remarkable that his story has appeared in both vegan and mainstream media.
Named the World's Fittest Vegan by Men's Health Magazine earlier this year, Roll became an author, podcast host, and ultra-endurance athlete, all on a plant-based diet.
A recovered alcoholic, Roll hit his rock bottom in his thirties with the dissolution of a relationship that sparked an emotional decline. While this did force him to check himself into rehab and quit drinking, his next nine years were not exactly the picture of happiness.
Addicted to food and working himself into the ground as an entertainment attorney, Roll found himself unhappy and overweight by the time he hit 40.
So, he threw himself into a healthy vegan lifestyle – and became a massively successful athlete as a result of the health, energy, and zest for life he gained on a plant-based diet.
1. Joey Carbstrong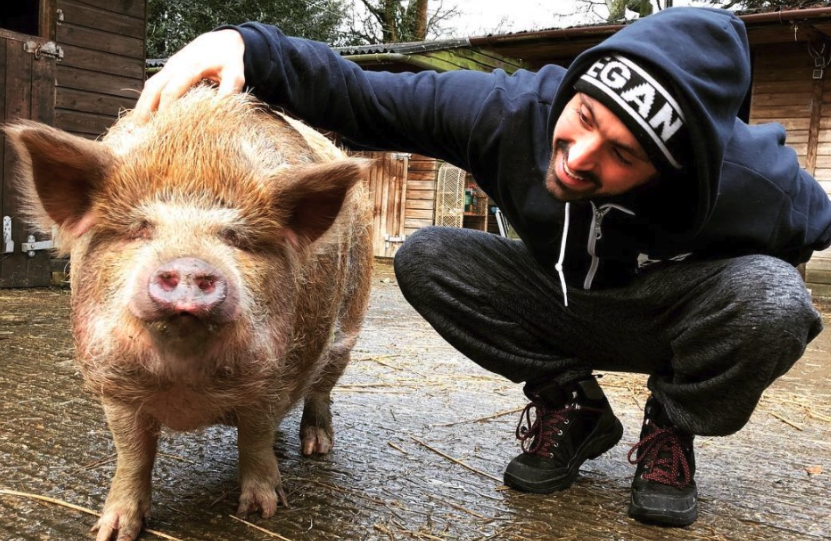 In spot number one is passionate ethical vegan, animal advocate, and friend to many – Joey Carbstrong.
This Australian activist has experienced tremendous growth in and out of the public eye, despite the many hurdles he's encountered in life.
A former drug addict and violent gang member, Carbstrong spent six months in prison as a result of his lifestyle and choices – but came out determined to change.
When he was released on parole and newly sober, he had a major ethical breakthrough that led him to go vegan, and altered the course of his life forever.
Coming out of the gate, Carbstrong's radical activism and controversial approach brought criticism – but as the years passed, his approach evolved.
He's since become an advocate who has not only grown more articulate, peaceful, and effective with time – but who hasn't quit despite attempts of mainstream media to cast him in a negative light.
Carbstrong is now a mentor for other activists, an accomplished public speaker, and a tireless advocate for animals, who sparks change in the hearts of many.