Farm show bosses have unveiled a bizzare sculpture in 'honor of the agricultural arts'.
1,000lbs worth of butter has been crafted into replicas of people and animals.
Sadly, this is not a joke – and provokes the question: is it a good idea to use the product of animal exploitation to honor the industries that create that suffering?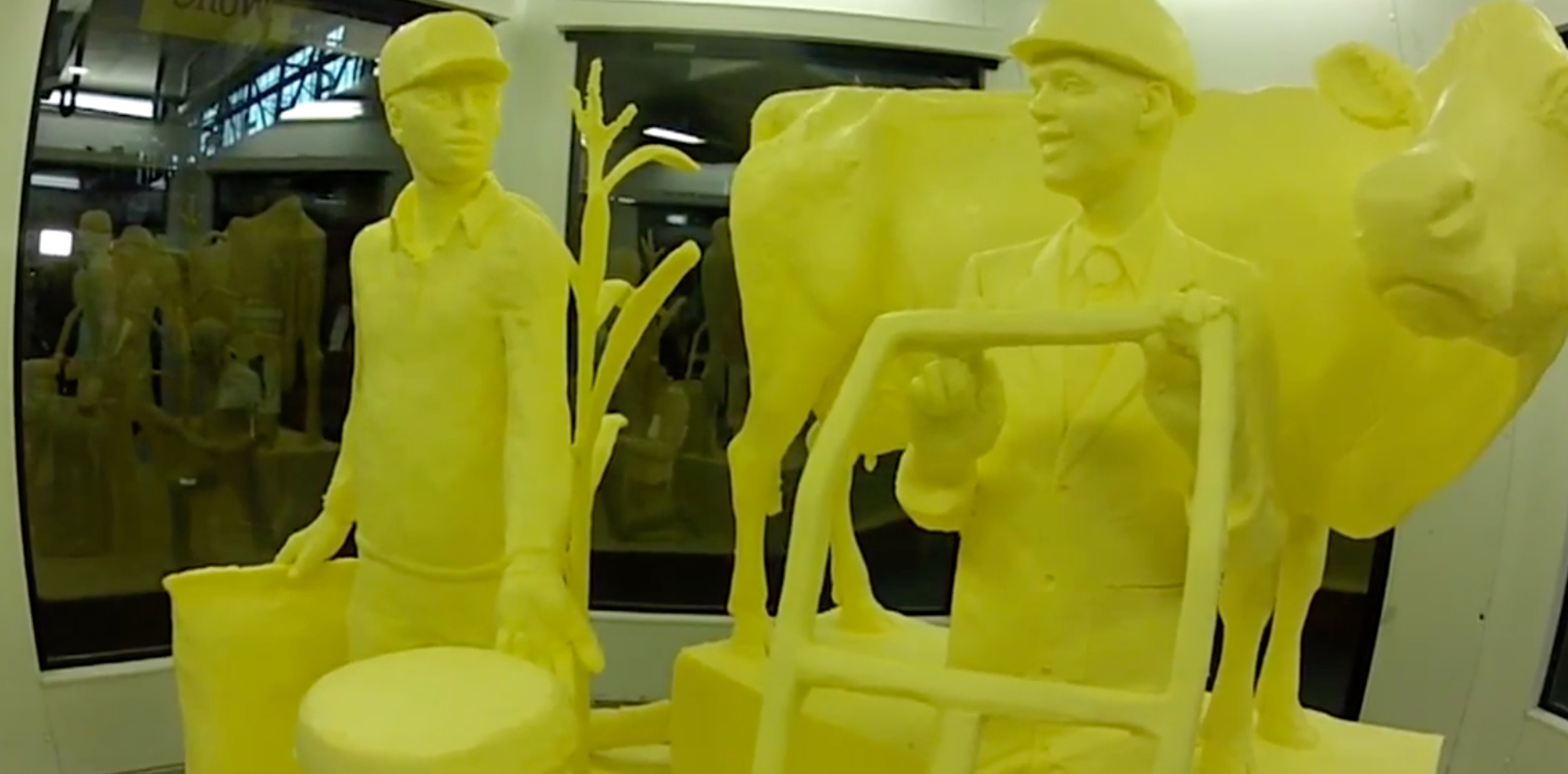 Sculpture
The milk fat monument – which was sponsored by the American Dairy Association North East – was unveiled earlier this week at Pennsylvania's 102nd annual farm show.
"It is really an appropriate theme for the farm show and an appropriate theme for this year's butter sculpture, is in our diversity both as a commonwealth and certainly as an industry," Pennsylvania's Secretary of Agriculture Russell Redding said in a statement.
"It is what's embodied in the thousand pounds of butter, it's molded in there."
The half-ton sculpture showcases scenes of careers and roles that support the agriculture and dairy industry, including a dairy cow and farmer, a milk processor who tests, processes, and delivers dairy products, and a buyer with a basket of products.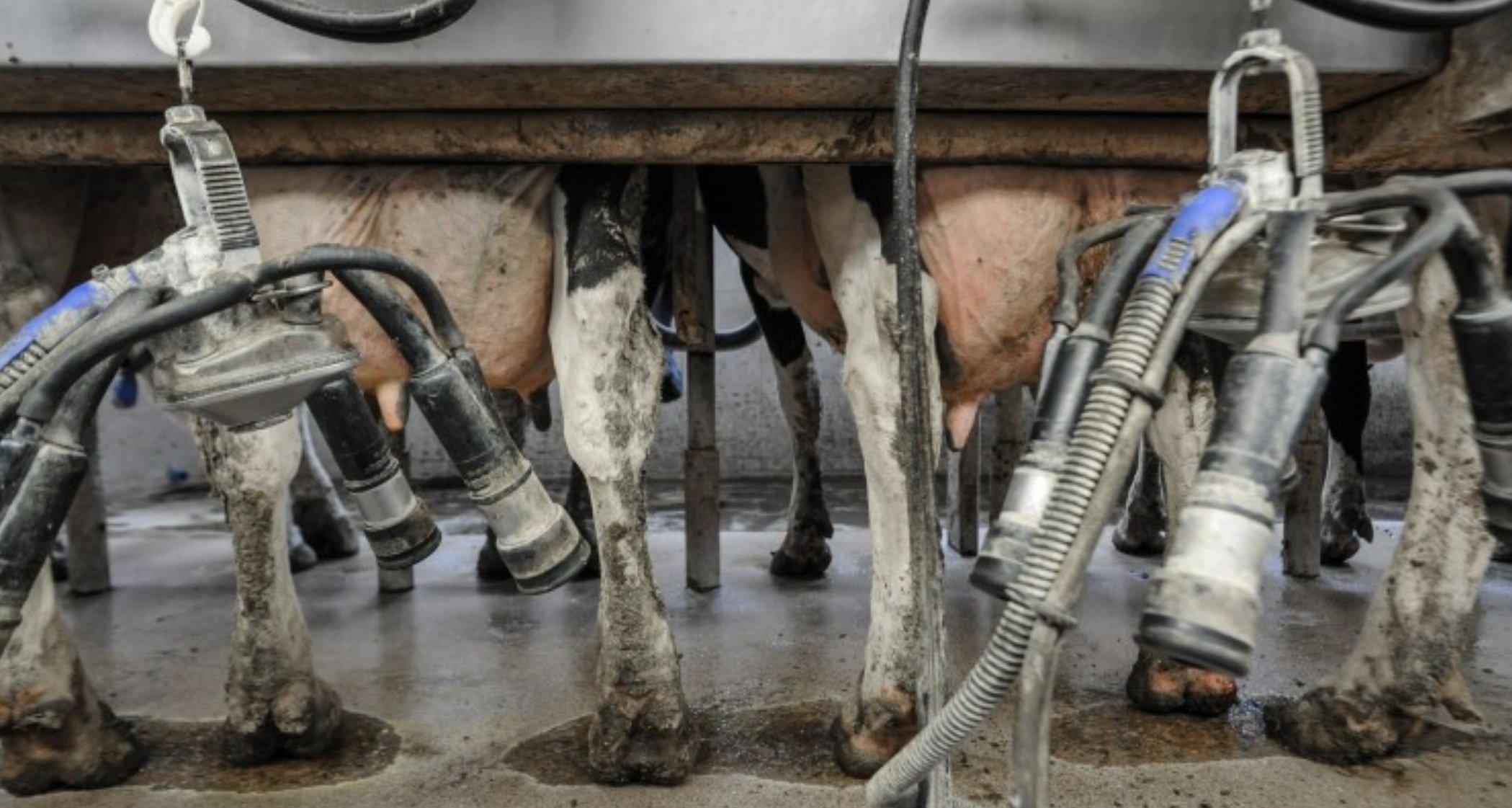 'Art'
But the 'artwork' is nothing but a pitiful display of the slaughter and torture that are perpetuated within the 'agricultural arts'.
It's worth considering this – around 21,000,000 dairy calves are killed every year so humans can steal their milk, taken away from their mothers just hours after birth, causing immense suffering to both.
The dairy industry cuts cows' life short from a natural lifespan of about 20 years to only four or five, trapping them in a hellish cycle of forced impregnation, perpetual lactation, and near constant confinement.
Is the repeated cycle of death, suffering, and artificial insemination worth honoring?
It's not what I'd call art.