This is a sponsored post * [what is this?]
The creators of a virtual vegan pre-paid card have announced the launch date of their physical card.
Vegannection, the world's first vegan prepaid card, is a virtual card you use via your Smartphone. It can only be used in 100 percent vegan establishments and gives users two percent back every time they use it to make a payment.
Initially the card was only available virtually, but due to customer demand, Vegannection has created a physical version, but in keeping with the brand's ethos, it had to be biodegradable, environmentally-friendly, and not damaging to the planet.
Plant Based News spoke to Ana Bakotic, the CEO and the co-founder of Vegannection about the process of creating the card.
PBN: A little over a year ago, you launched the world's first 100 percent vegan payment card in the form of a virtual card. Tell us a little bit about what it took to create its physical version.
AB: It took a lot of time and patience. First of all, being a vegan company, it was extremely important to us that all the physical components are as eco–friendly as possible, so not just the material of the card itself but also the colors used in printing the letters that go with the card. On the other hand, we wanted to make sure that the very experience of using the card is both simple and secure.
Luckily, we have been blessed with amazing group of professionals whose experience and expertise helped us decide which direction to take. When paying with their physical Vegannection cards, people will just have to scan their card's unique QR code and, for security reasons, just confirm the payment in their Vegannection app.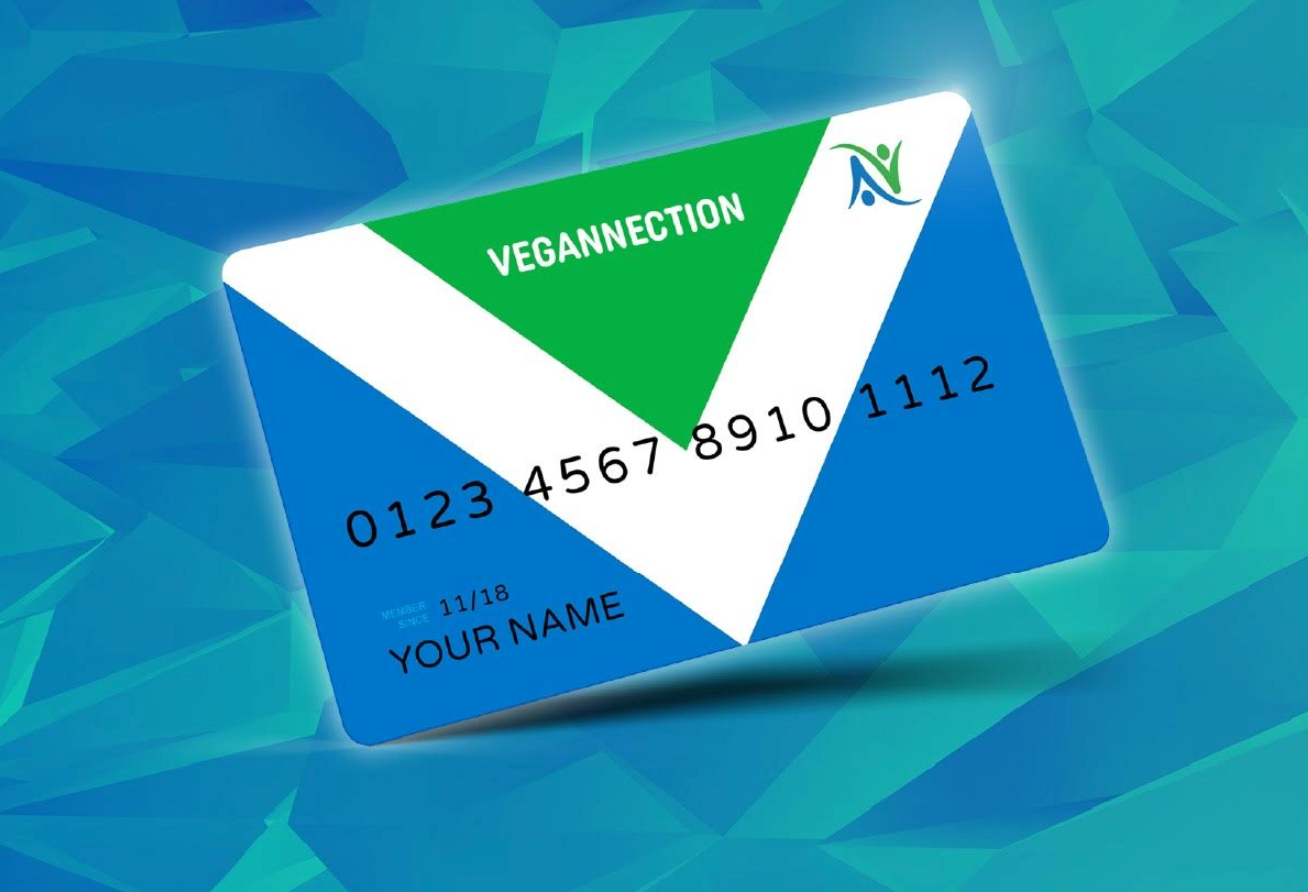 PBN: An ambitious idea such as Vegannection needs a bold and universal design which, by the looks of it, is exactly what the physical card will look like. What did you have in mind designing it?
AB: We definitely wanted the design language to clearly represent our ethos which is why we chose to combine the colors and shapes of the vegan flag with a modern visual style.
I do have to use this opportunity to thank the man without whom this would not be possible, a truly brilliant young vegan designer, Luke Jackson who took our crude brainstorming and beautifully shaped it into the amazing design we have, not only for our upcoming physical card, but also for our core brand identity and UI/UX.
I also have to thank Gad Hakimi for designing such a beautiful flag to represent the vegan movement and for allowing others to use it.
Launch
The official launch date for the world's first physical 100 percent vegan payment card is March 7, 2020. The cost of the card will be £7, but the company is giving everyone a chance to get it for free. Anyone who spends at least £10 with their virtual Vegannection card, before March 7, will get it for free.
If you don't already have your virtual Vegannection card, you can get it for free by signing up here.
* This is paid-for content; funds from this article help Plant Based News continue to provide millions of people around the world with free content they know and love. We only work with brands we support and use ourselves.