Vegan icon Will. I. Am has been spreading a plant-based message since he ditched all animal products last year.
Now he has taken it a step further by talking again about the benefits of a plant-based diet, and eating a tofu dish on national television show This Morning – with hosts Philip Schofield and Holly Willoughby, who described the snack as the 'best bit' of the show.
Chef John Torode made the tofu during the morning show, creating a cornflour, salt and pepper crusted fried tofu with his own chili dipping sauce.
Vegan best bit
At the end of the show, the hosts will pick our their 'best bit'. Sharing their surprise at how tasty they found the vegan food, Holly Willoughby said: "Well. We're about to say something we've never, ever said."
Schofield added: "It is inconceivable what I am about to say. Utterly inconceivable."
Willoughby said: "It's our best bits. Did you think you would ever hear either of us say that our best bit today involved tofu?"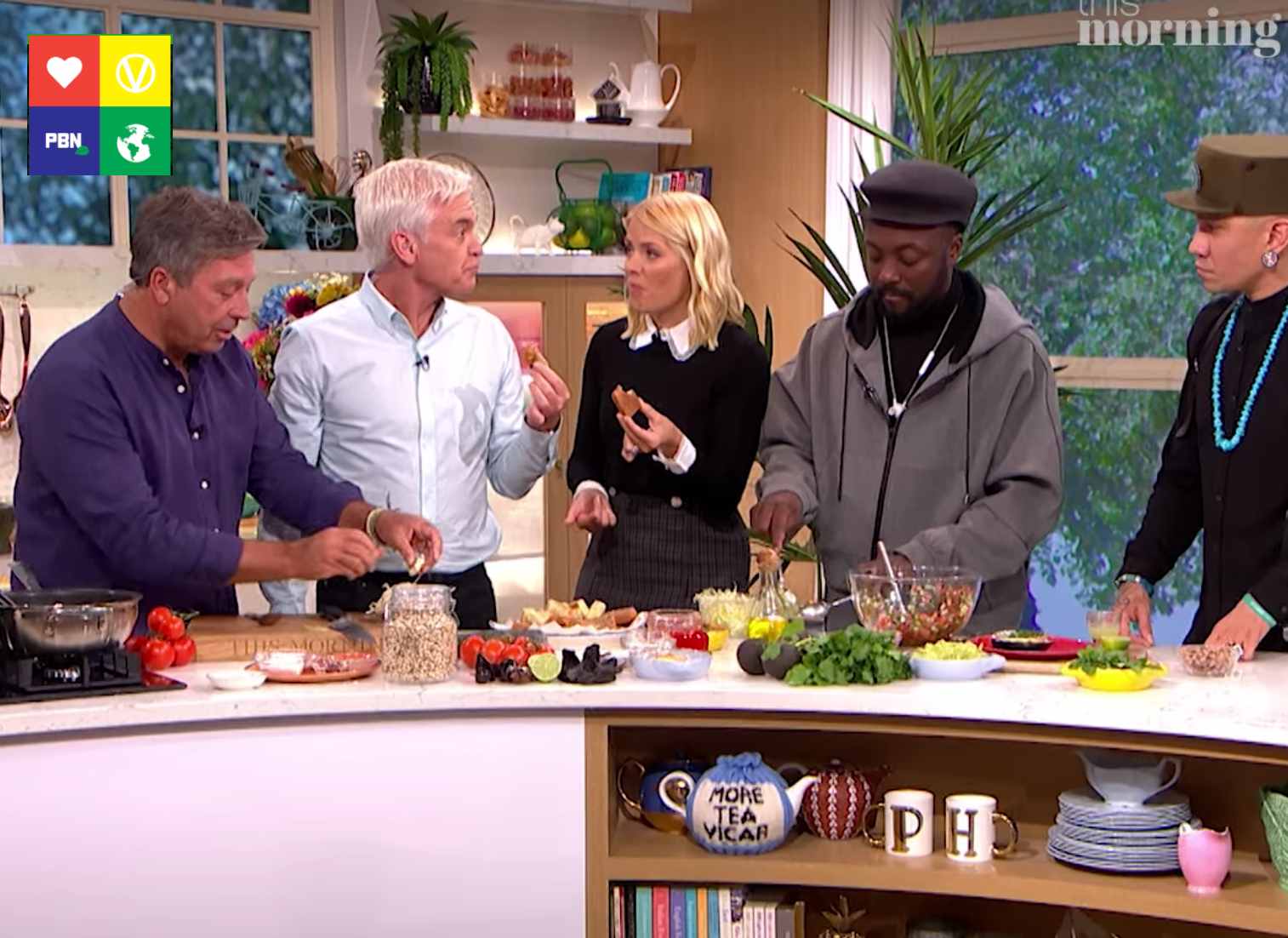 Tofu
Speaking about tofu, the pair said while some may love it, they have never enjoyed it, with Schofield even calling it 'a load of old gloop…with no point in its life'.
"And then comes along [chef] John Torode and the Black Eyed Peas," he adds, describing the tofu they cooked as delicious.
Willoughby said: "I mean, Will. I. Am has only just left the studio. He literally went chomp chomp chomp…gone!"
Will. I. Am
Will. I. Am ditched animal products last year, and has since said a plant-based diet has 'changed his life'. He has also hinted at animal rights issues, tweeting about the 'VGang' and sharing images of animals.
Speaking to People magazine last month, he said he had lost 20 pounds and improved his health since changing his lifestyle – a move prompted by a less-than-satisfactory health report from his doctor.
He added: "My cholesterol came down, my high blood pressure came down. My stress levels came down naturally. I have more energy. My sleep regimen is awesome."