Some of the world's most well known climate scientists have begun to state that we must now declare a global climate emergency. On top of this, scientists are stating that the entire ecological ecosystem is beginning to collapse around our world.
But mainstream media, policy-makers and world leaders are not only ignoring the facts, they are hiding the truth of what's happening on our planet; that the main reason for this problem is our insatiable desire for meat, fish, eggs and dairy.
The Plant-Based Lifestyle movement is perhaps the largest, and fastest growing movement in the world. Many of those involved are incredibly pro-active when it comes to inspiring positive social change to all around them. As people who take an active role in the betterment of our world, we need tools to educate and inspire others in the most effective way.
There are several reasonably well-know documentary films that cover the different individual aspects of the movement, and more often than not, when you hear the reason someone decided to go vegan, it was because they watched one of these titles.
We all know how much of a challenge it is to get someone to sit down and watch just one of these films, let alone three or four. So EATING OUR WAY TO EXTINCTION is the ultimate Plant-Based Lifestyle feature documentary that covers all the most important aspects of the movement:
Environment
The Film looks at the latest science of what is happening to the ecology and climate of the planet and shows the conclusive evidence that the main cause is animal agriculture.
Health
The film will feature the latest research from some of the world's largest studies on human health and nutrition, that show beyond any doubt that a Plant-Based diet, free from animal products, is far healthier for humans in the long term.
Economics
We will be showing the explosive and damning evidence that exposes the twisted economics in the foundations of an industry that is one of the most corrupt businesses in the world.
Compassion
We look at some groundbreaking new research from animal-behaviourists that shows us how farm animals and fish are not only far more intelligent than most people give them credit for, but also share many of the same emotional needs and wants as humans.
Global Movement
The shift towards a plant-based diet has become a global phenomenon. The film looks at the explosive growth of the plant-based food industry, and also how the meat and dairy industries in the modern world are, although they wont admit it, beginning to collapse.
Celebrities, leaders and famous athletes all over the world are making the switch, and the growing interest in a plant based lifestyle is hitting the mainstream media almost every day. The film will aim to leave audiences feeling moved and inspired; that by making the shift to a plant based diet, they are joining millions of people all over the planet in a global movement that is beginning to change the world.
Who We Are – Broxstar Productions
As brothers based in London, we work as a great team and together founded our production company Broxstar Productions. We produce cinematic feature documentaries and viral films that have been viewed by millions of people because we want to make an impact with real, lasting and positive changes globally.
We have enlisted a great team to help us make the film so that we can produce the movie to the very highest of cinematic feature documentary standards. Magnus Hollo, one of our executive producers, is working to secure the best marketing and distribution deals to reach the widest global audience. He is a heavyweight in the world of film marketing and distribution. As the previous Managing Director of Sony Pictures International, he has had a hugely successful career in the last 20 years delivering Film and TV content to audiences worldwide through all formats and media. He was head of International Sales for Dreamworks International, Managing Director of Paramount Pictures, launching iconic movies such as Shrek, Madagascar and How to train your Dragon.
One of our many recent projects we produced the commercial for Virgin's latest groundbreaking space venture Virgin Galactic.
A few months ago we produced 'PLANT EARTH – As We Eat Our Way To Extinction' for Gary.TV and Mercy For Animals, a short film for Facebook about the danger to the planet from animal agriculture, in essence testing the waters for EATING OUR WAY TO EXTINCTION. Within its first week it went viral and has been watched over twenty five million times. The film has been heavily promoted by Leonardo DiCaprio as he posted it out to his 16m followers on Twitter and FaceBook. DiCaprio said, "This is the video future generations will be wishing everyone watched today."
The film has become the single most watched clip on the internet about the link between animal agriculture and environmental destruction.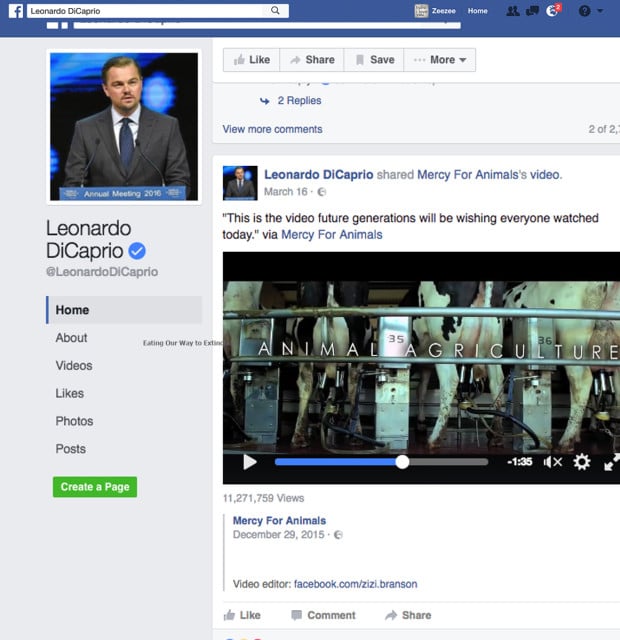 What you are funding
Pre Production Research and PrepFilm shoots of interviews with Scientists and Global Leaders in each of the following fields: Health and SportsmenBusinessMichelin Star Plant Based ChefsConservationActors/Actresses Musicians DoctorsPoliticiansIndustry Leaders+ many morePost ProductionVFX and Animations
Our Partners

The Impact
Working together we can accomplish the most extraordinary things – a unified intention inspires a movement, and visionary ideas create revolutionary change.
Feature Documentaries that have made a great impact: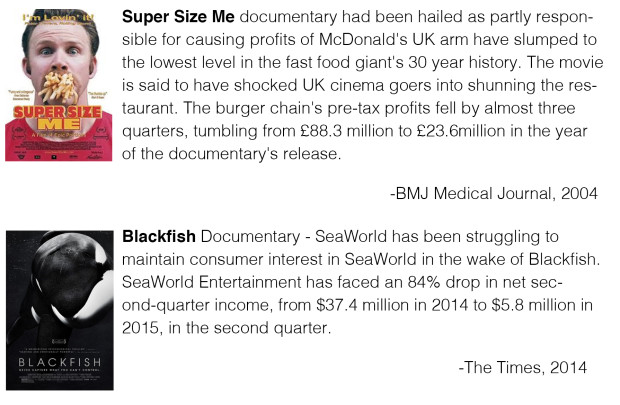 Merchandise (samples)
T-Shirts
Posters Sample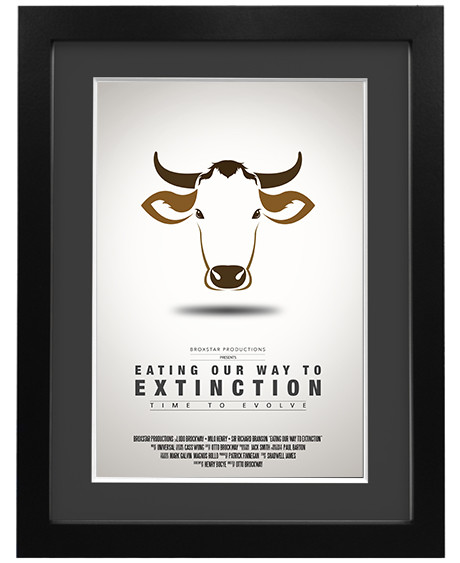 Please note: Frame is not included with poster only perks
Ways you Can Help & Take Part!
Please share this documentary campaign with friends, family and any organisations that you know. Share the link on social media platforms. Instagram, Facebook, Twitter, and also spread it through word-of-mouth!
We will achieve this reality together!
Thank You With Deep Gratitude and Appreciation
Otto, Ludo and the Team