A massive 135,000 people have signed up to take part in Veganuary this year – compared to 59,500 in 2017.
The charity – which encourages and supports people to try a vegan diet during January – expects sign-ups to pass 150,000 by the end of the month.
Veganuary is keen for anyone who is interested to sign up – despite the month having already started.
A spokesperson said: "[You'll] still get the full Veganuary experience including email support, a celebrity cookbook, and general advice."
Piers Morgan
The organization has been in the spotlight over the last few days – with several high profile media appearances.
In addition, the group incurred the wrath of celebrity Piers Morgan (who famously dislikes vegans).
Morgan took to Twitter to write: "Veganuary….what new special kind of Hell is this?"
He later added: "Imagine combining Dry January with Veganuary? I'd rather die."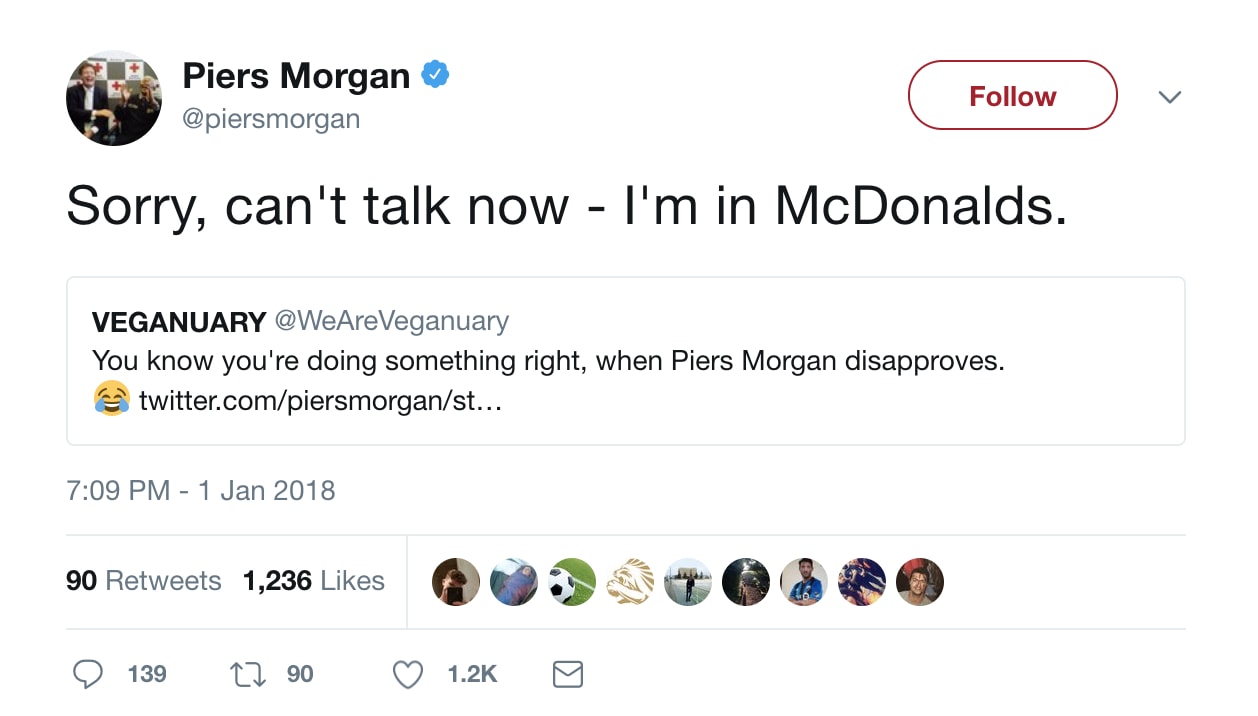 Kinder
Veganuary responded by writing: "You know you're doing something right, when Piers Morgan disapproves."
To which Morgan said: "Sorry, can't talk now – I'm in McDonalds."
Matthew Glover, Co-founder of Veganuary, told PBN: "If we had ever agreed with Piers Morgan on anything we might have been concerned but as it is, so many people loathe the man that his tweets have actually made people sign up to take part in Veganuary.
"So we have something to thank him for. He is inadvertently making the world a kinder place."
You cansign up for Veganuary here