This is a sponsored post * [what is this?]
The creators of a virtual vegan pre-paid card have ambitious plans to help boost the plant-based economy.
Vegannection, the world's first vegan prepaid card, is a virtual card you use via your Smartphone. It can only be used in 100 percent vegan establishments and gives users two percent back every time they use it to make a payment.
The company has consciously opted to make its card virtual in an effort to be planet-friendly by cutting out the production, shipping, and delivery of plastic cards.
Supporting veganism
It is free to sign up for a Vegannection card, there is no credit check, and no bank account is needed. Other benefits include no monthly fees, no transfer or transaction fees, and a 0.5 percent donation to a vegan cause of your choice every time you use it.
"There are no spending requirements," says Vegannection. "No matter where our clients do their shopping and no matter what items they buy or how much money they spend, as long as they shop in our partner businesses, they will get their two percent cashback.
"As soon as they accumulate £5 in cashback rewards, they can spend them in whatever partner store they want, to buy whatever they want, whenever they want."
100% vegan
Because these perks will encourage people to use their cards, vegan businesses who have partnered with the organization will benefit from increased custom. And shoppers will be doing as much as possible to shop in the most vegan way possible.
"Considering the Vegannection card can only be used in our partner companies which are 100 percent vegan, together with the fact our clients don't have the option to withdraw cash via ATMs nor any other way, there is no doubt that the Vegannection card is 100 percent vegan," says the company.
Partners
The card can only be used to buy goods or services from Vegannection partners – which can be bricks and mortar stores, or online.
Currently, the brand only has partners in London and Manchester, but it has cardholders in 46 different countries including Belgium, Peru, Portugal, UK, Mexico, France, Hong Kong, Austria, US, Brazil, Canada, Germany, and more. It is working on taking Vegannection to other countries, both in Europe and beyond.
UK Cardholders who don't live in London or Manchester, can use their cards in Vegannection's online shops.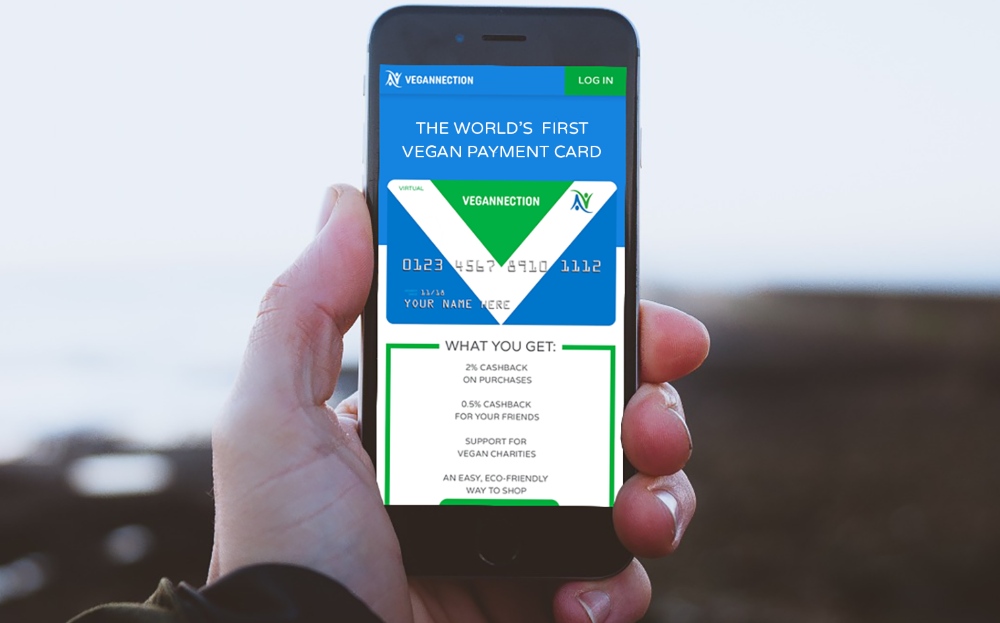 'A grand vision'
"We are very proud of all the feedback that we have received so far," a spokesperson told Plant Based News.
"Most people think this card is a perfect tool for supporting the vegan economy, vegan retailers, vegan consumers, and vegan lifestyle.
"We have a grand vision of this project, and a better world in the near future, and we are really excited to see that come to life soon."
To sign up and start shopping today get your own virtual card from Vegannection here
* This is paid-for content; funds from this article help Plant Based News continue to provide millions of people around the world with free content they know and love. We only work with brands we support and use ourselves.