Last week chat show host Ellen DeGeneres launched a social media campaign in support of elephants, in response to President Trump's decision to lift a ban on bringing hunting trophies into the US.
According to DeGeneres, by lifting this ban '[the President] is encouraging Americans to kill elephants'.
She pledged to make a donation to David Sheldrick Wildlife Trust, a nonprofit that benefits African elephants, for every person who re-shared the image she created using her #BeKindToElephants hashtag.
Though President Trump now appears to have backtracked on his decision to lift the ban, the hashtag is still being shared globally.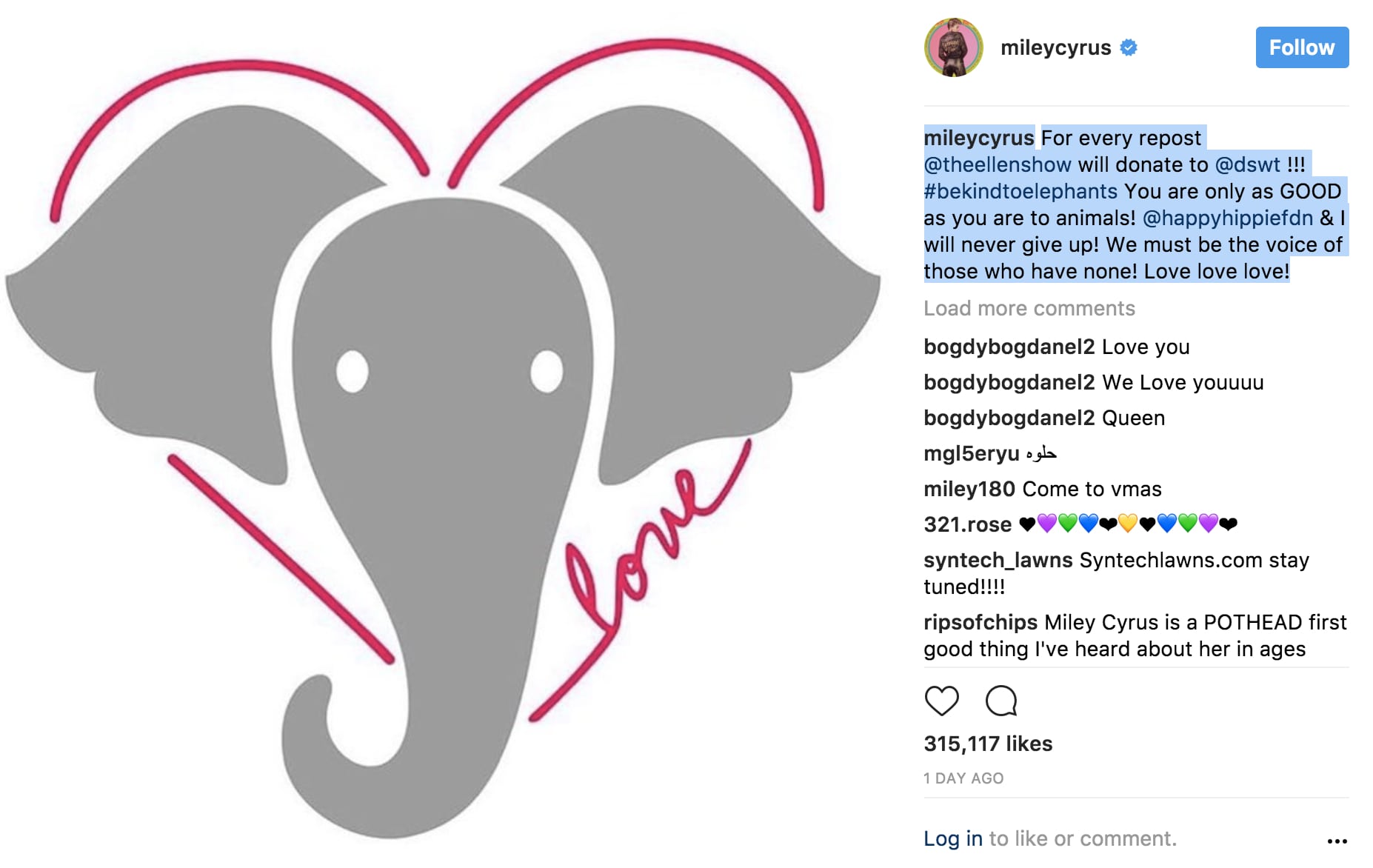 Miley
One very high profile animal lover shared the image and hashtag yesterday.
Singer Miley Cyrus took to social media to raise awareness of DeGeneres' campaign.
She wrote: "For every repost @theellenshow will donate to @dswt.
"#bekindtoelephants You are only as GOOD as you are to animals.
"We must be the voice of those who have none. Love love love!"
READ MORE:
BBC Radio 4 Program Focuses On Growth Of Veganism In The UK
5 Incredible Athletes Smashing It On A Plant Based Diet
New Vegan Film Highlights Plight Of Pigs In 'Saleyards' Between Farm And Slaughterhouse