Vegan comedian Romesh Ranganathan says plant-based options from fast-food chains like KFC are a 'moral quandary'.
The comic made the comments in a column he wrote for The Guardian titled Vegan options at KFC and Greggs? They're just a plant.
Vegan 2020
In it, he described the beginning of 2020 as 'an exciting time for vegans', because of the multiple mainstream plant-based food launches.
These include KFC's highly publicized Vegan Burger which launched in 900 outlets last month, as well as Greggs' Steak Bake and donut, and a veggie dipper meal from McDonald's.
Moral quandary
But these options present a difficult question, according to Ranganathan, who wrote: "A vegan option at KFC presents an obvious moral quandary. KFC's core business is chicken slaughter; it kills over 2 million a day.
"When you go into any KFC, it literally smells of dead chicken. So the idea that you would overlook all of this to taste the vegetarian substitute covered in the same spices they normally put on the dead animals strikes me as weird…
"And so I find myself in the large group of vegans who are delighted that options are being offered at places like KFC, but who, after a possible first try, will never eat them again. Their main purpose, meanwhile, seems completely obvious: to annoy dickheads on social media."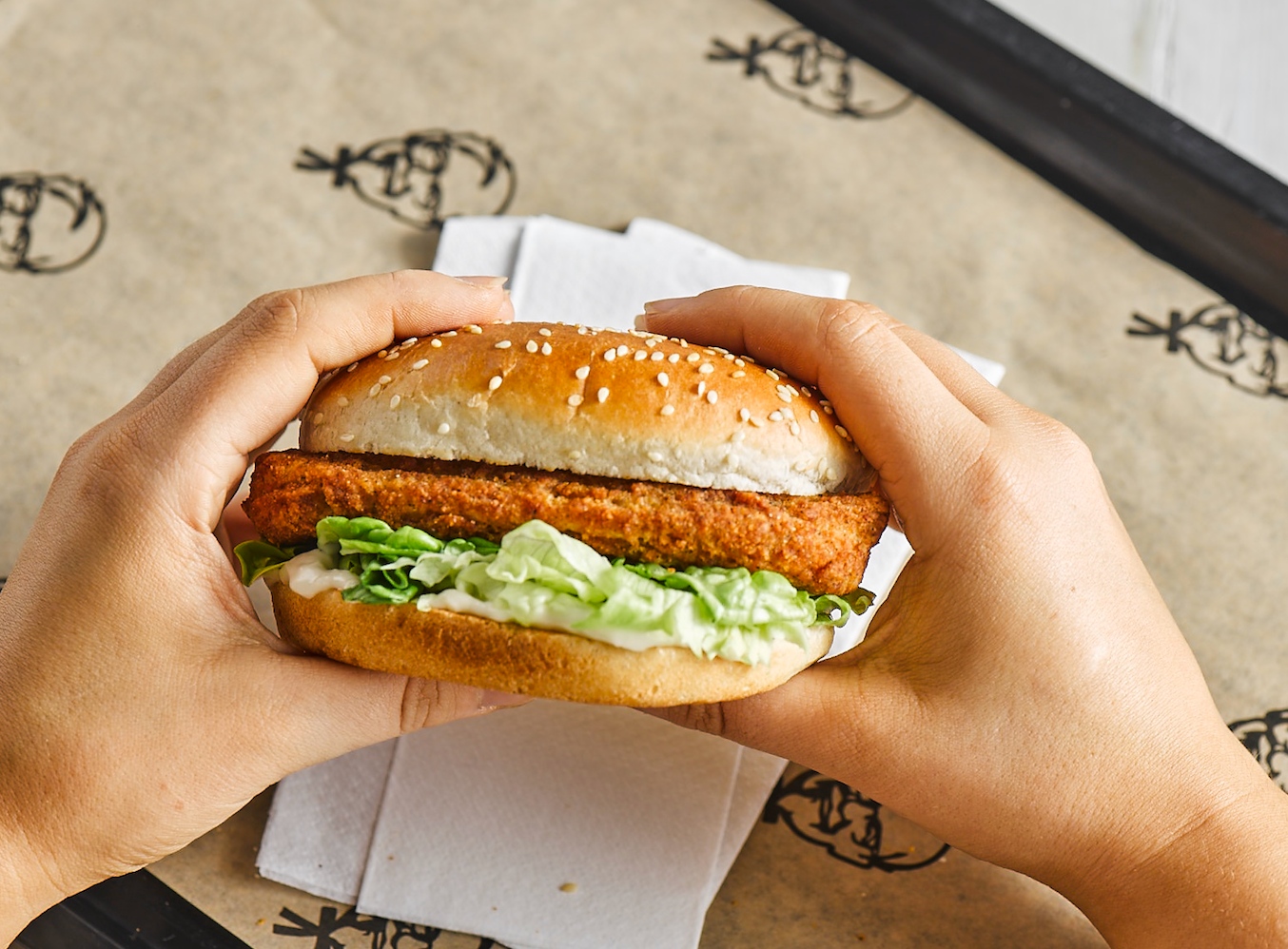 Vegans and KFC
Many other vegans agree with the comic that the burger presents a moral question, with a poll by Vegan Food & Living magazine revealing that 57 percent of respondents would refuse to eat there.
In fact, the chain was branded vegans' least favorite eaterie, with the most respondents pledging to boycott – even if there were more vegan options.
By comparison, 43 percent said they would never go to McDonald's, and 36 percent said they would avoid Nando's.
'Welcome all moves'
Despite these stats, many vegans do support these kinds of chains – branding the increasing availability of plant-based options as a positive move and calling it 'terrific progress'.
Dawn Carr, Director of Vegan Corporate Projects at PETA, previously told Plant Based News: "PETA feels that personal purity sometimes gets in the way of reducing animals' suffering.
"This is why we welcome any and all moves to replace animal flesh, milk, and eggs with appealing alternatives, as vegan versions of traditionally non-vegan foods help people who might otherwise hesitate to make the switch see they can do so without giving up favourite and familiar meals.
"We encourage consumers to vote with their wallets and choose vegan to help spare pigs, cows, sheep, chickens, and others a miserable life and a violent death. It's certainly terrific progress that people now have the option to choose vegan, often for the first time in their lives, at places like McDonald's, Papa John's, and Greggs."