Vegan make-up entrepreneur and tattoo artist Kat Von D has spoken out saying neither she nor her husband are anti-vaxxers, and saying she has received death threats since speaking about vaccinations on social media.
Her new statement follows days of controversy after she revealed that she will not be vaccinating her unborn child. She made the original comments in a post about the unsolicited advice she has been given since sharing her pregnancy news.
Her original post said: "If you don't know what it's like to have the entire world openly criticize, judge, throw uninformed opinions, and curse you – try being an openly pregnant vegan on Instagram, having a natural, drug-free home birth in water with a midwife and doula, who has the intention of raising a vegan child, without vaccinations…your negative comments are not going influence my choices – actual research and educating myself will – which i am diligently doing."
Backlash
While the post received some support – with many acknowledging her freedom as a woman and parent to do the best thing for her unborn child – the celebrity tattoo artist was deluged with criticism, which overspilled from that post to subsequent posts on Instagram. A number of mainstream media outlets picked up on the story (alongside Plant Based News, prompting huge debate about vaccinations.
Among the supportive comments, one user wrote: "I was pregnant last year…people obviously know the way better than you, at least that's what they project on you from THEIR point of view. Be embraced by loving people, live your pregnancy and life your own way. You know better what's best for you and your amazing family."
Another added: "At the end of the day .. it is no one else's decision .. it does not matter what the public opinion is .. you bring your child into the world how you want to .. end of discussion."
Anti-vax
But a number of commentators were troubled by Kat Von D's position on vaccination – and her plans not to vaccinate her child, with one Instagram user saying: "You don't have to share anything about your birth preferences or whether or not you'll vaccinate your kid (for the record, you should)."
Another wrote: "Be vegan and all – that's good I agree with that, but please for the love of God vaccinate your child. If you don't, you're not only putting YOUR child at risk, but every child they interact with. Watch the video of the one man in the world who still uses an iron lung- that's what we're bringing back if we ditch vaccines. Please."
One more added: "I can not believe we live in this day in age where people do not want to vaccinate their kids. This is shocking …. you are not only putting your baby in danger but other children in danger too."
'Not against vaccines'
Now Kat Von D has addressed the feedback in a lengthy Instagram post, saying: "My husband [Leafar Seyes] and I are NOT anti-vaxxers. We are not against vaccines. Just because we have hesitancies and valid concerns about injecting our baby with specific chemicals and toxins does not mean we are anti anything.
"As a soon-to-be-parent [and especially as a first-time-mom] I do feel it my responsibility to have questions, and to listen to my motherly instinct to question things, and do my research. What we have found is that sometimes it isn't always so black and white. While we believe medications, including vaccines, are not all bad – we also can't dismiss the fact that some may not be good for everyone.
"There are plenty of studies that show some vaccinations can work wonders. And there are also studies that show some people [including mothers, and babies] may be more susceptible to vaccine injuries more than others. It's unfair for anyone to expect me [or any parent] to take the word of the pharmaceutical companies who have much to gain from an industry worth billions without question – and then have to dismiss any concerns of my own."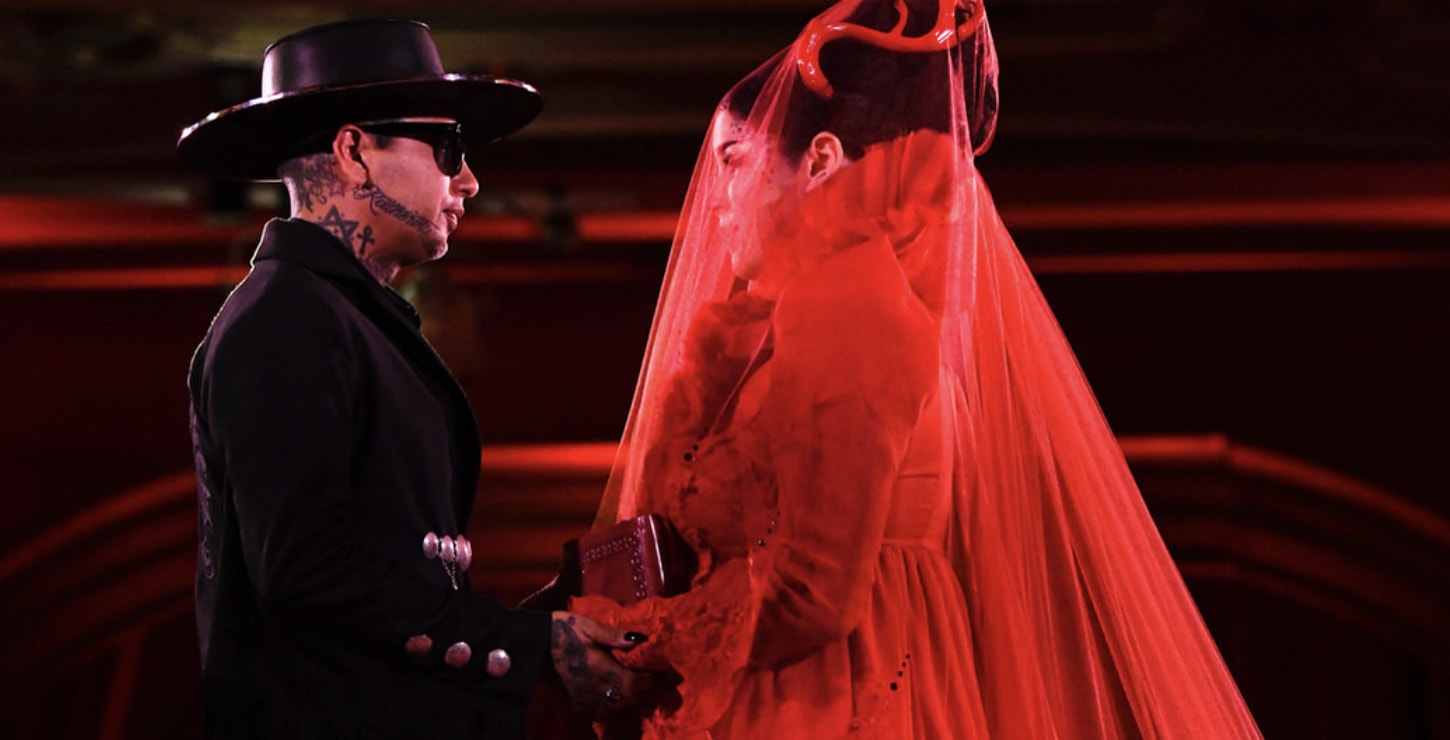 'Our business'
She added: "Our personal medical records are no one's business, and why we would feel it important for us to explore all our options when it comes to vaccinating our child, is also no one's business – regardless of what I post on Instagram.
"So, perhaps before any of you feel inspired to harass us, spew hatred, or send ill-will our way, I hope you would try and understand that this is our first child together, and we are simply just trying our best.
"Lastly, I don't plan on continuing this topic, and have no interest in fighting anyone. As much as I hate doing this, I will be turning off the comments on this post – and I think you would too, if you were constantly receiving death wishes onto your unborn child. I am sending extra love to everyone today."
Vaccinations
Different parents have a range of reasons for choosing to vaccinate – or not vaccinate – their child, a decision that often flies in the face of conventional medical advice. According to Dr. Claire McCarthy, MD, a pediatrician at Boston Children's Hospital: "There are many reasons, including the rapid spread of misinformation through social networking sites and the Internet, and a general distrust of the medical profession."
Speaking to Medscape she said these reasons include the belief that 'illnesses as polio and measles have been eradicated or aren't serious; that vaccines cause autism or have side effects; that children are receiving 'too many' vaccinations at once; that preservatives in vaccines are dangerous; that pharmaceutical companies, doctors, and the government are engaged in some type of nefarious conspiracy; and that friends and family are more trustworthy than medical professionals."
UK health body the NHS says: "There are three good reasons to have your child vaccinated: vaccinations are quick, safe and extremely effective, once your child has been vaccinated against a disease, their body can fight it off better, and if a child isn't vaccinated, they're at higher risk of catching – and becoming very ill from – the illness."
PLEASE NOTE: Plant Based News is not a doctor. Do not use any information in stories as a substitute for medical advice. Always consult with a medical professional around healthcare issues.