Vegan celebrities including Joaquin Phoenix and David Navarro will lead a funeral procession for deceased farm animals next month.
The event on June 2, which commemorates the ninth National Animal Rights Day, will be attended by tens of thousands of people in 32 cities around the world including New York, London, Paris, Frankfurt, Copenhagen, and Mumbai among others.
Phoenix will lead the Los Angeles event, which will include a Funeral March in the middle of Beverly Blvd.. Activists will carry the bodies of pigs, chickens, lambs, and other farm animals who have been killed by humans in factory farms, live meat markets and other places that confine and mass-produce animals for human consumption.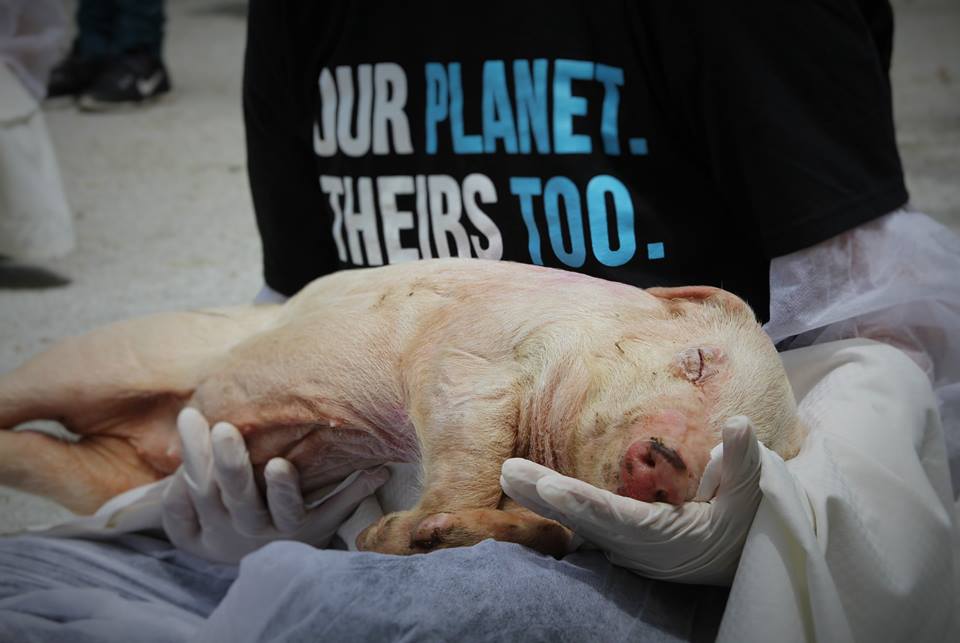 Los Angeles march
"Following the march, participants will gather at the north Lawn of Pan Pacific Park, for a short Memorial Service for the animals with music and speeches," an organizer told Plant Based News.
"[This will be] followed by a celebration of the cruelty-free, plant-based (vegan) lifestyle that has been championed by such celebrities as Prince, Paul McCartney, Liam Hemsworth, Joaquin Phoenix, Jared Leto, Natalie Portman, Woody Harrelson, Moby and Morrissey, with vegan food, speakers and entertainers. The entire event is free and open to the public."