Vegan celeb Miley Cyrus has shown her love for the vegan lifestyle yet again – this time with a new tattoo.
The singer revealed her latest inking – a sunflower above a 'v' (The Vegan Society's symbol) – on Instagram. She captioned the pic: "Vegan for life!"
With more than 30 tattoos, when she posed another pic of the new body modification, she captioned it: "Bumper stickers all over dis bentley."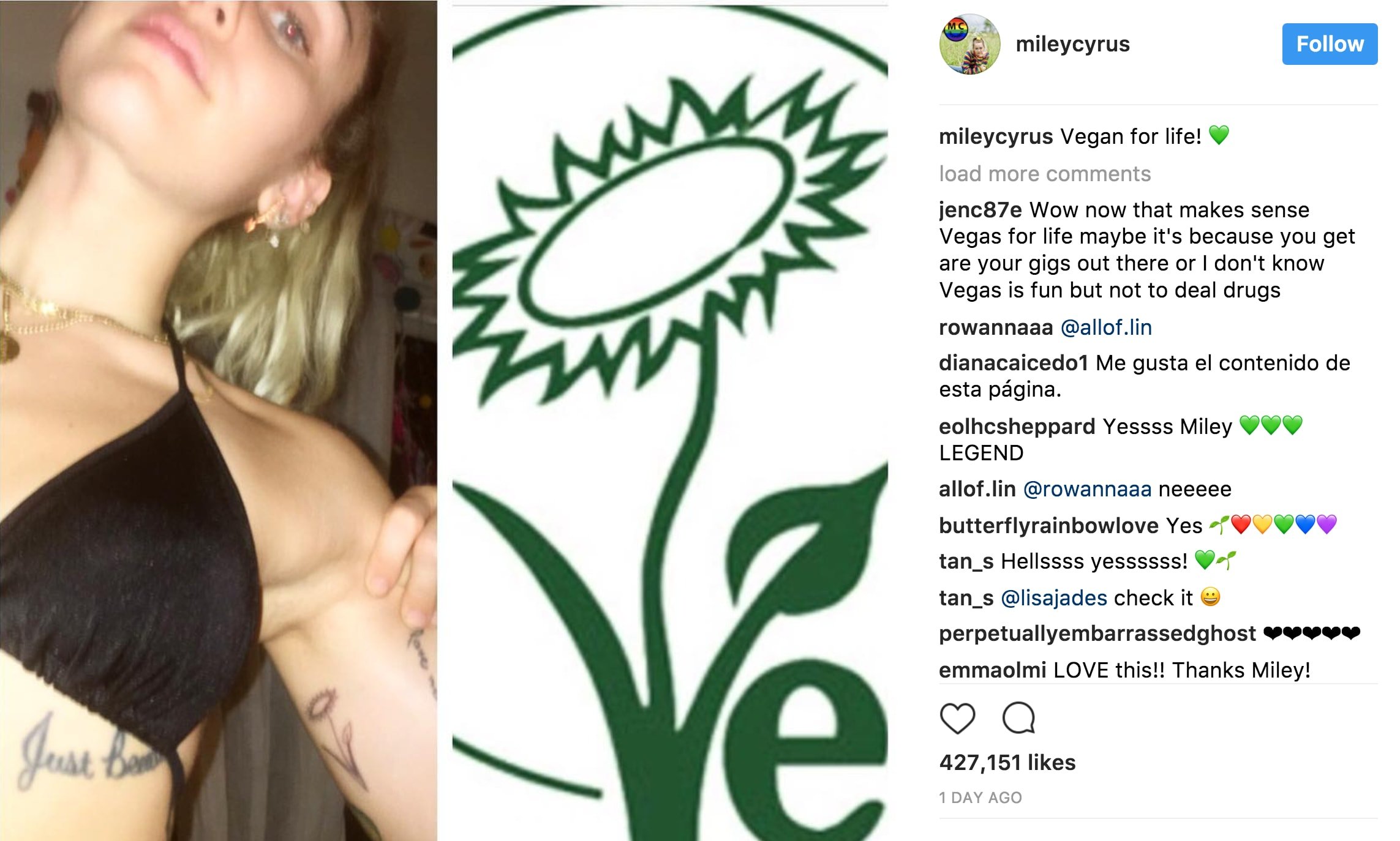 Positivity
The star had a largely positive response to her posting.
User myvibrantlifestyle said: "That's awesome! If anyone needs help transitioning to a vegan diet I can help!"
Another, miley._smiler, added: "Love ya new tattoo! Love how awesome you are! Yes, Vegan for life!"
Vegan pair
Cyrus is currently dating actor Liam Hemsworth – the on-off pair met in 2009, and were engaged before splitting in 2013. However, they reunited in 2016.
The couple are both vegan – and both have been outspoken about the plant-based lifestyle, recently both taking to Instagram to encourage people to watch new documentaryWhat The Health.
READ MORE:
10 Amazing Vegan Celebrity Quotes That Will Inspire You
Vegan Star Kat Von D Slams Make-Up Giant Nars For Choosing To Test On Animals
VIDEO: Top 100 Most Influential Vegans Part 2 – Who Made The List?