A vegan food delivery service is launching free cookery classes on Instagram.
allplants, which was founded in 2017 by brothers Jonathan ('JP') and Alex Petrides, delivers frozen vegan meals to people's doorsteps. It runs the UK's largest plant-based kitchen.
Vegan cooking lessons
Now allplants head chef and Masterchef finalist O'Hare will show off her skills, and teach viewers how to 'boost and enhance simple dishes at home' in a four-part series of classes starting on March 27.
The first part will focus on how to make a classic sauerkraut, and next up in the series will be kimchi, dill pickles, and kombucha.
"The beautiful complexities of flavour that layer up over time in sauerkrauts, kimchis, and pickles is so helpful for enhancing any food, especially when you don't have that much in your kitchen to work with," O'Hare said in a statement sent to Plant Based News. "Usually people don't have the time to ferment but many have always wanted to."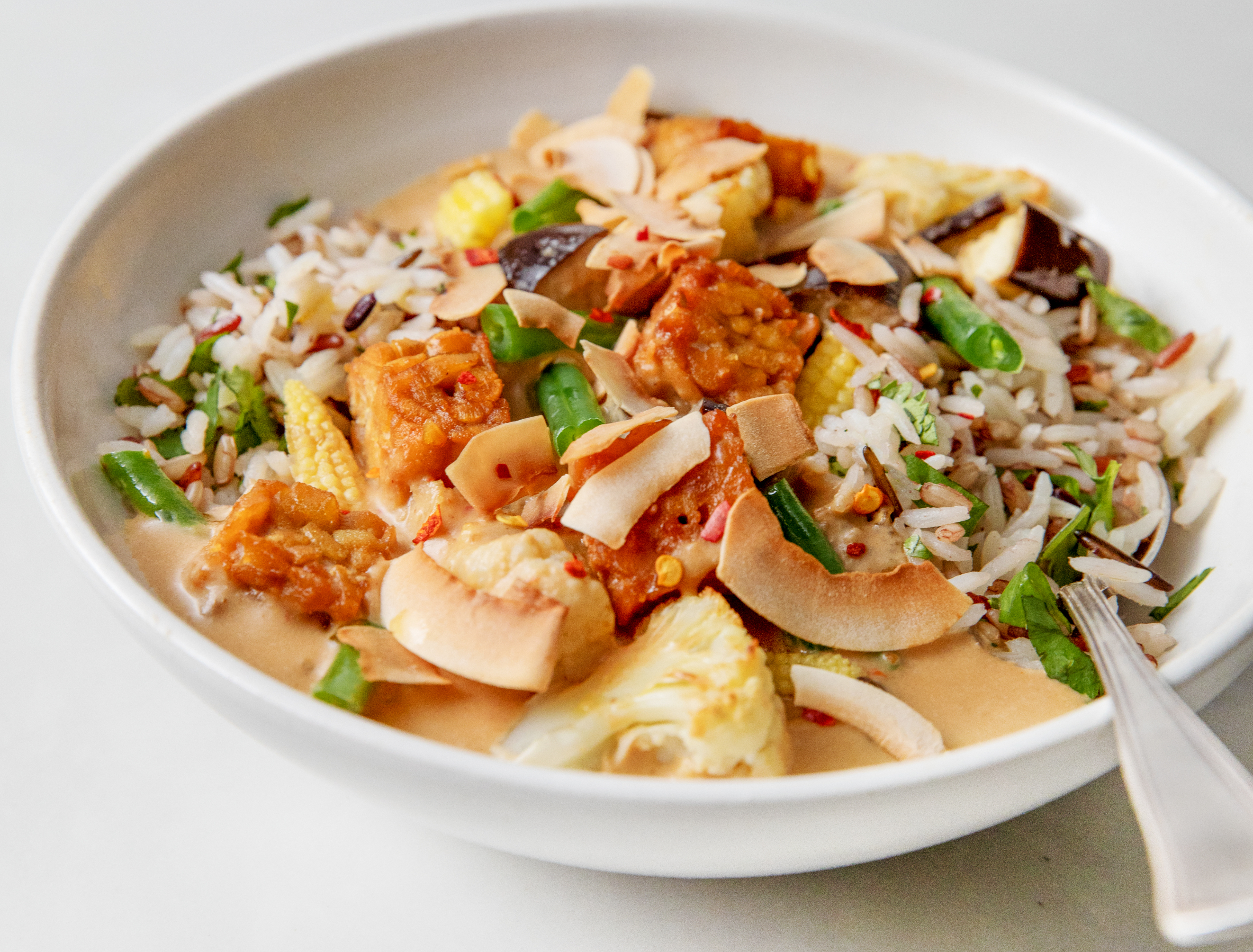 New menu
The cooking classes complement allplants' launch of its new Spring menu, which takes its offering to 24 dishes in total.
The new meals include Tempeh Rendang Curry, Three Mushroom Risotto, Golden Peanut Satay, and Sweet and Sour Stir-fry.
"Since 2018, allplants have been on a mission to inspire the world to eat more plants so people and the planet thrive. Right now, [we] are ramping up production to meet the increased demand of healthy, chef-prepared, ready-to-eat meals across the nation," said the company.
Visit allplants.com to check out the Spring menu, and follow the brand on Instagram to catch O'Hare's cooking lessons every Friday.