A leading UK animal charity will be screening its vegan advert in cinemas nationwide after raising more than £100,000.
Bristol-based Viva! launched the project – called Bring Hope to Millions – with the hopes of putting the ad in front of 2.2 million people.
It was the charity's most ambitious campaign to date, and it has so far been a roaring success.
Endure
A Viva! spokesperson said: "The month-long campaign exceeded the target of £100,000 and Viva! aims to release its cinema ad across UK cinemas before the end of the year.
"The advertisement shows the difference between the life of Hope, who was rescued by Viva! with her six piglets, and the lives of animals who are factory farmed – a reality that 90 percent of British pigs have to endure throughout their lives.
"The ad asks viewers to try vegan, while linking to a page full of tasty vegan recipes. You can watch the cinema ad here."
Powerful
Juliet Gellatley, founder and director of Viva!, added: "The contrast between Hope's freedom and the terrible conditions on factory farms is our most powerful message yet. 
"This ad has the potential to bring about real change by showing brand new audiences the reality of factory farming.
"We chose cinema ads because we know that they are one of the best ways to reach an emotionally engaged audience and we are so grateful to all of the people who have been part of this campaign and helped to make it such a success!"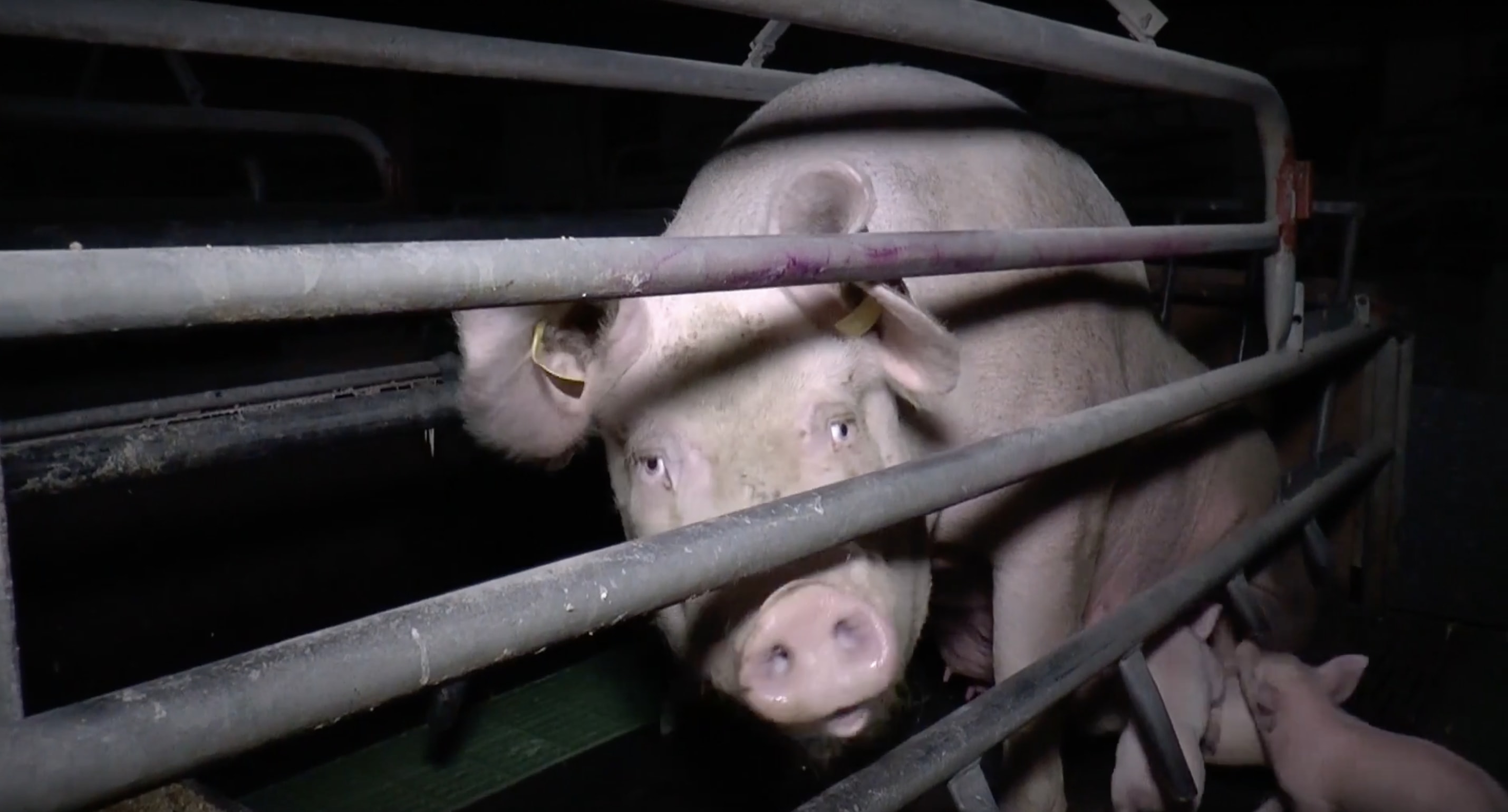 PBN's co-founder and digital campaign director Robbie Lockie edited the trailer for Viva!.
They said: "I am so excited to see the short ad I edited for Viva! reach cinemas nationwide. What an honor and a privilege to be part of such a groundbreaking and historic campaign. 
"Viva! has always been great to work with, and I look forward to us producing more interesting and creative ways to encourage the public to consider leaving animals off their plates."
Music
The music for the trailer was created by musicians Miavono. See the video above for some of their work.
You can find out more about Miavono here.
Supporters
Viva!'s biggest campaign was supported by the vegan community and vegan businesses. The total was reached with donations from more than 1,400 supporters.
The campaign ran for four weeks with the hashtag #bringhopetomillions, and had thousands more shares and likes on social media.
The spokesperson said: "The success of this campaign heralds a new era in which the power of community can rival even the biggest meat-industry giants.
"Thanks to the incredible team who brought us Hope!"
The trailer has been produced by PBN Creative –you can find out more here
You can find out more about Viva! – and about the campaign – here.