Activists have rescued a turkey who was on a truck that crashed while it was reportedly en route to the slaughterhouse.
The crash happened at around 11am yesterday – a trailer carrying 640 turkeys was turned over.
West Midland Ambulance Service, Hereford Fire and Rescue Service, West Mercia Police and the RSPCA all attended the scene of the incident in Worcestershire.
'Laughed at'
A number of activists – including Earthling Ed – went to try and rescue the animals – and managed to save a bird they have named Ash (short for Asha meaning 'hope').
According to Ed: "We arrived at the crash site to rescue the injured birds. We were refused, we were laughed at, but we stood our ground."
He says earlier in the day, Asha was 'crammed into a crate and piled onto a truck that began its drive to the slaughterhouse'.
"The turkeys that survived were violently thrown back into crates, picked up by their legs and wings and shoved onto a different truck that came to collect them for 'processing'," he adds.
"They have been slaughtered for food now, people will actually eat the bodies of the traumatised birds that survived this crash."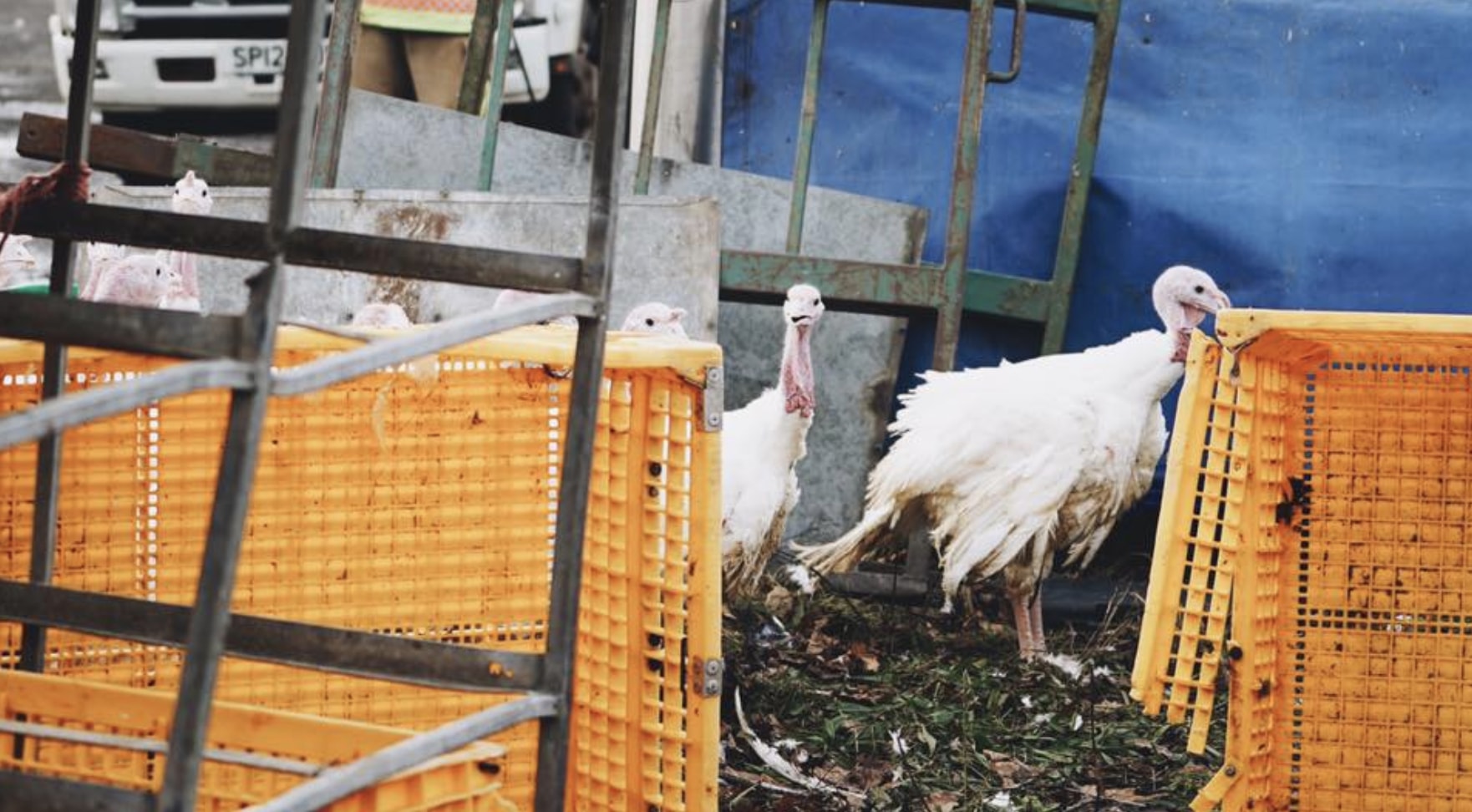 Saved
One of the activists cradled a distressed bird, and refused to let the police or the workers take him to his death.
Ed says: "Eventually they gave up and the 'owner' (you can't own a life) of the birds said we could 'relinquish his property' and take the turkey.
"Turkeys are not property, they are individuals and they certainly do not exist on this earth for humans to eat their bodies for Christmas dinner."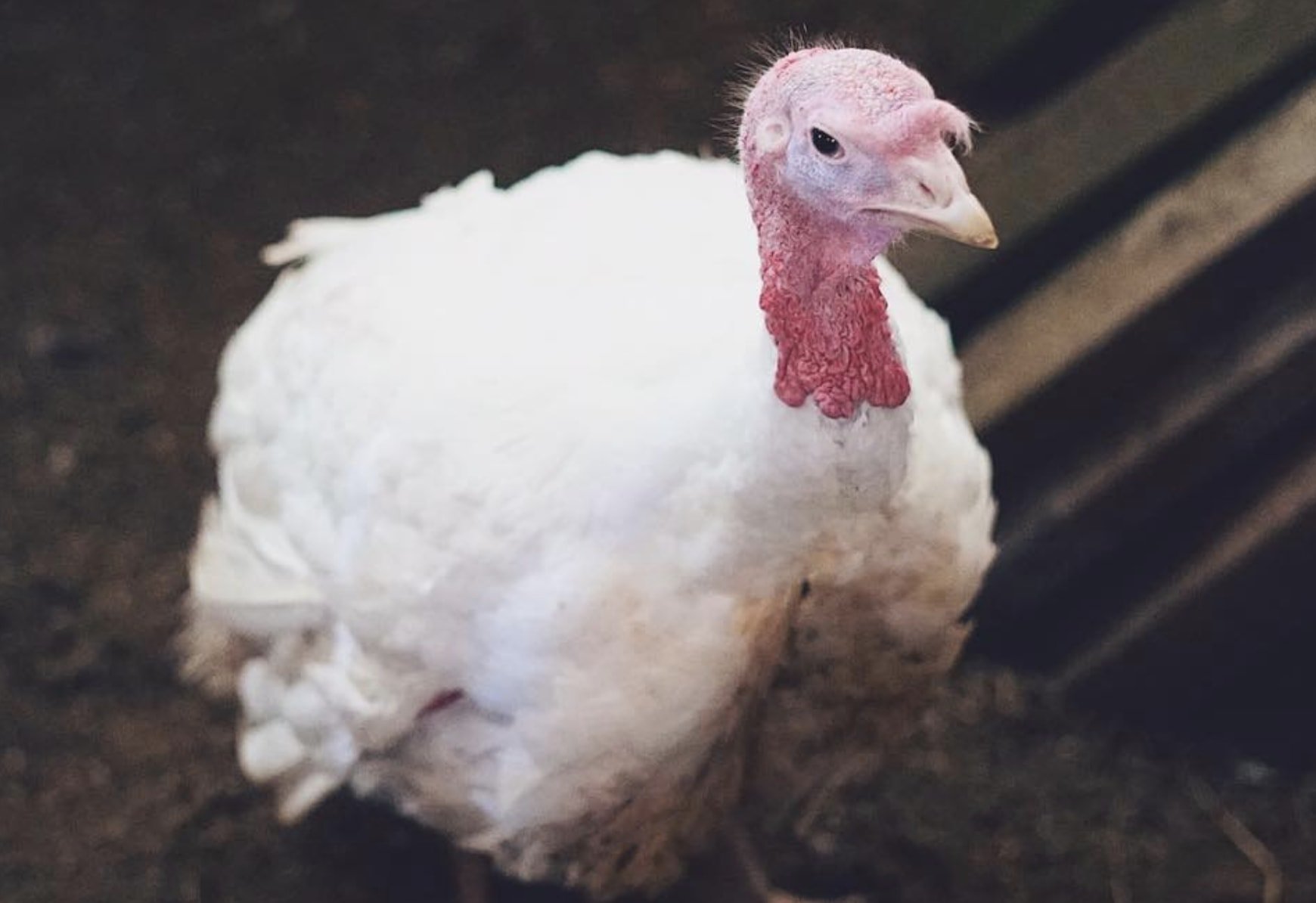 Changed
Ed says witnessing one of the turkeys trying to fly away from the roof of a crate, only to be violently grabbed and shoved back onto a truck, will stay with him forever.
He adds: "Saving one animal won't change the world, but for that animal, their entire world has changed.
"Ash will live out the rest of his life in peace and freedom."
Injuries
A West Mercia Police spokesperson said in a statement: "At approximately 10am this morning, West Mercia Police were called to reports of an overturned trailer containing turkeys on J5 of the M5/A38.
"Highways England, the fire and rescue service and the ambulance service were also in attendance.
"There were no reported injuries.
"RSPCA were also called to the scene, a number of turkeys died as a result of the incident. The road has now reopened.
"'Once recovery was completed and emergency services ensured that members of the public and animals were safe, the remaining turkeys were handed back to their owner."
READ MORE:
Major UK Supermarkets Ramp Up Vegan Offerings To Meet Growing Demand
'First Time They Saw The Sun': 640 Turkeys Involved In Motorway Smash