The U.S. Department of Agriculture [USDA] is working to expand a pilot program that allows select slaughterhouses to dramatically speed up their slaughter lines, according to campaign group Compassion Over Killing.
The group claims that under the new scheme, slaughterhouses will also face less Government oversight – leading to welfarists to call on the USDA to ditch plans to extend the scheme.
HIMP
The program – known as HIMP – would see key inspection responsibilities handed over to slaughterhouses, which would also be allowed to operate extremely high kill rates.
Animals at risk from the program include pigs, turkeys, and chickens.
Chickens are already killed at a rate of 140 per minute – opponents to this initiative claim this speed already poses risks to animals, workers, and consumers.
Nightmare
According to former Compassion Over Killing undercover investigator, Scott David, he was exposed to 'appalling abuses and nightmarish animal suffering' when he worked undercover in a plant piloting the HIMP program.
He says: "By shifting key inspection responsibilities to the slaughterhouses themselves, while also allowing these plants to operate at extremely high kill speeds, this program is allowing animal abuse and food safety problems to increasingly go unchecked."
Health
David claims this has a knock-on impact on human – as well as animal – health.
He said: "Before going undercover at Quality Pork Processors in Austin, Minnesota, I knew that I would see appalling abuses and nightmarish animal suffering – that's unavoidable at a slaughter plant, especially one that processes 1,300 pigs each hour.
"But what I didn't expect was how rare it would be to encounter a government inspector, or how many pigs would be processed into SPAM or other Hormel products despite being sick, injured, riddled with pus-filled abscesses, or covered in feces."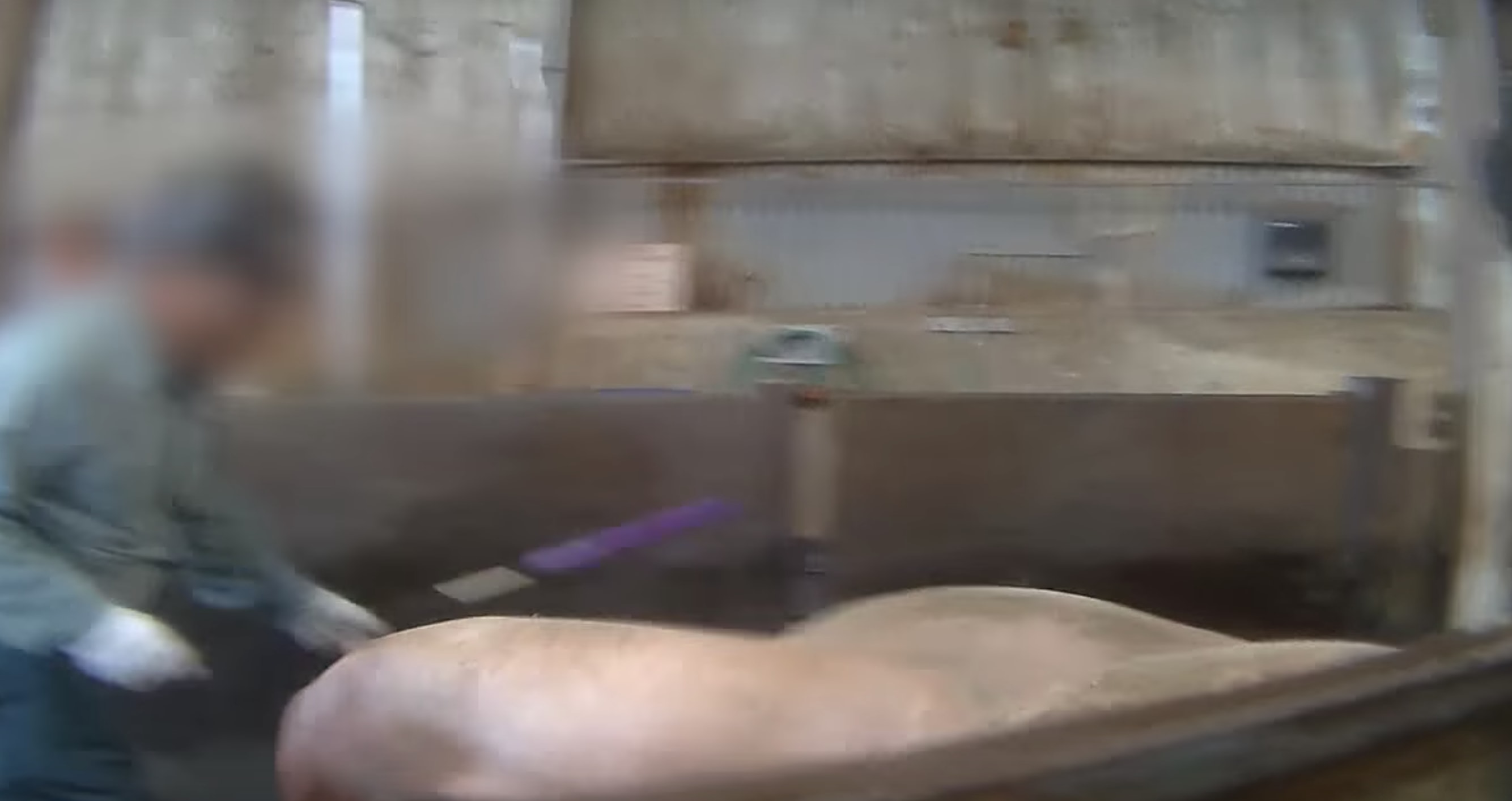 Investigation
Throughout the course of his investigation, David documented plant employees struggling to keep up with the facility's high operating speeds – leading to them dragging, kicking, beating, and excessively shocking pigs.
He said: "I even saw pigs regaining consciousness on the slaughter line – a major violation of federal law."
He saw similar violations when working undercover in a chicken slaughtering plant in North Carolina in 2015.
Birds
David says: "I saw live birds being thrown into piles with the dead as workers only had time to perform split-second checks of their condition, fallen birds being thrown across the room, and birds having their heads caught in the shackles as workers rushed to keep up.
"As investigations and government inspection records reveal, improper shackling can even lead to the kill blade slicing birds open in places other than their throat, and the birds then entering the scalding tank alive."
You can sign Compassion Over Killing'spetition to stop high speed slaughter here
Main image credit: Viva!