Undercover footage obtained by animal rights activists shows horrific living conditions endured by thousands of birds living on farms and breeding facilities in Lancashire.
Images from the Fayre Game Ltd facility, released by Unoffensive Animal and Saving Me, show animals living in cramped, dirty quarters, many of them appearing to have head wounds due to the low ceilings on cages.
The facility was previously exposed for its poor conditions in 2007 by the Guardian. At the time, it supplied eggs and quail meat to Harrods and Selfridges, both of whom severed their relationship with the supplier as a result of footage.
'Rotting carcasses'
A spokesperson for Unoffensive Animal said: "Not much has changed in the 10 years since the last report. There were carcasses piled up and rotting in cages.
"Some of the animals were ill and suffering, and there were eggs piled up on construction material.
"Some of the birds had no access to water, and cages on the other side of the shed were flooded."
In 2007, Fayre Game Ltd said that filming had taken place on a day of heavy rain, and that staff at the time had been diverted to 'save birds outdoors'. A spokesperson claimed that this was the reason carcasses had not been removed from cages.
'Deplorable'
According to a spokesperson for Unoffensive Animal and Saving Me, this new investigation was provoked by the recent publishing of an amateur video – which prompted the RSPCA to ask the Animal and Plant Health Agency [APHA] to investigate the living conditions of animals kept by Fayre Game Ltd. A statement was released saying that 'there were no breaches after an inspection'.
The investigator said: "The conditions were deplorable, and it's really hard to believe that Fayre Game Ltd was investigated by the Animal and Plant Health Agency and was not in breach of any animal welfare laws.
"We hope that the video will show the public how little effort farms like these need to make to pass inspections."
UK retailers
Fayre Game supplies a number of supermarkets and high street chains with raw and boiled quail eggs, and quail meat.
When asked if it stocks Fayre Game Ltd products, a spokesperson for UK supermarket Tesco said: "We consult with suppliers to establish strict codes of practice to govern welfare standards in our supply chain. A group, known as the Tesco Producer Group, which consists of suppliers, farmers and Tesco staff, implement these.
"We have made the move away from intensive farming towards welfare farming and we are currently ensuring that high welfare standards are constantly maintained for the animals.??The abattoirs and farms we use are monitored by our own independent food standards guidelines and our Technologists, who visit these sites regularly, ensure these are maintained.
"The abattoirs are selected from a short list of those we consider meet our strict codes of practice.??The animals on our suppliers' farms are reared to a high standard that matches, or even exceeds, the minimum Government and EU requirements for production. ??
"We are also sponsoring ongoing research with leading animal welfare organizations in order to identify any possible alternative farming methods, which we hope will offer even higher standards throughout the industry.??"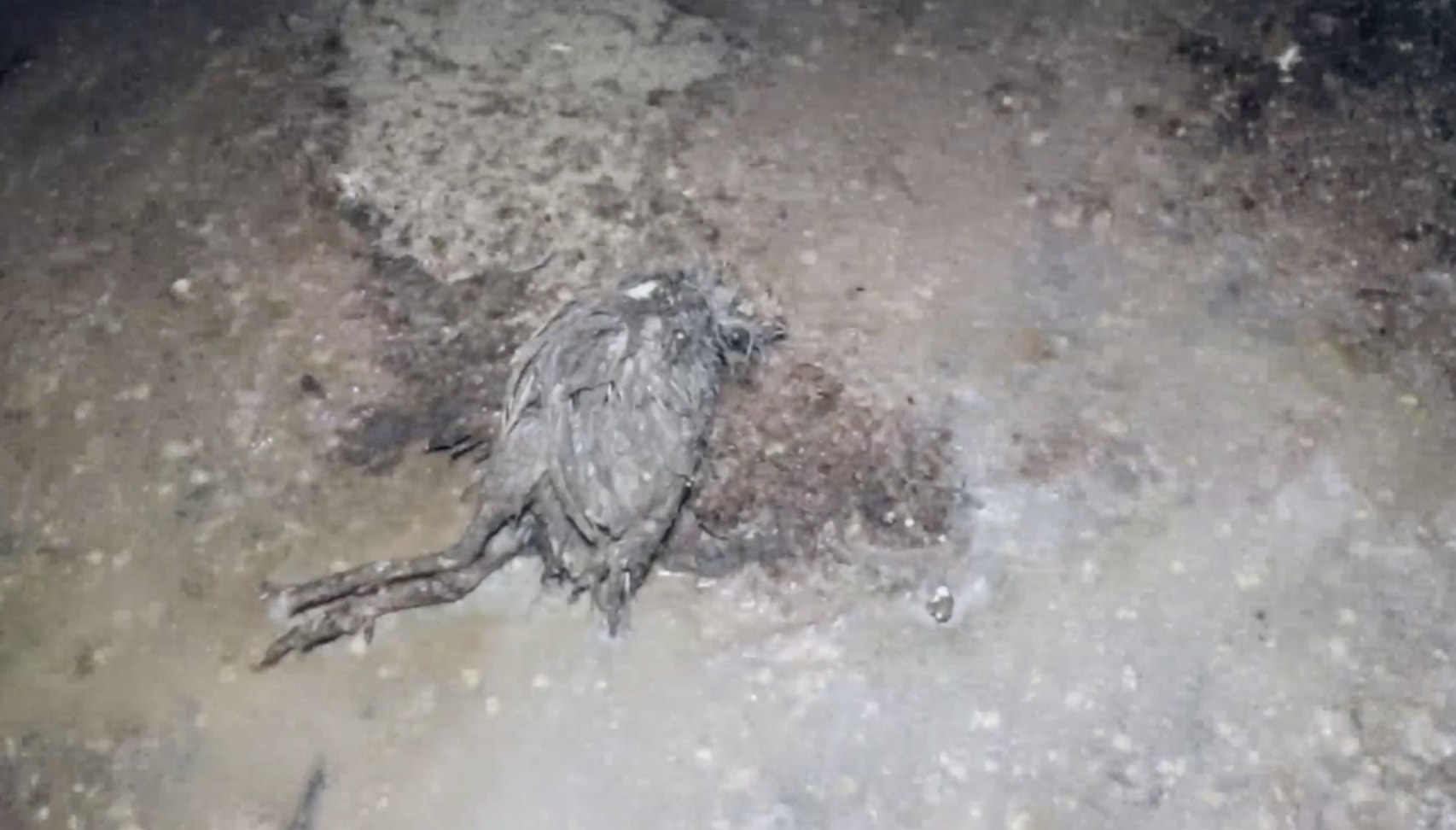 Liberation
Unoffensive Animal is working towards the liberation of all animals, and regularly conducts recorded investigations into living conditions for animals living on farms in the UK. Saving Me documents the suffering of animals through photography and videography.
A spokesperson for both organizations said: "In the UK, a lot of people justify eating animals because they think our welfare laws mean that animals sent to slaughter have lived happy, comfortable lives.
"Through these investigations, we want to show the public that this is not the case. Fayre Game Ltd passed an inspection, and less than a week later we found rotting animal carcasses in cages with living animals.
"When you're eating animals that you think were raised on high welfare farms, this is the standard you're looking at. We'd urge anyone who doesn't want animals to suffer to make more compassionate choices and leave them off your plate."
Fayre Game Ltd was contacted for comment, but had not replied at the time of publication.