Plant Based News can exclusively reveal that the UK's much-awaited first vegan cinema advert will screen this Christmas.
The ad was created after vegan charity Viva! raised more than £100,000 as part of its Bring Hope to Millions crowdfunding campaign.
A Viva! spokesperson said: "Europe's largest vegan campaigning charity, Viva! regularly campaigns to bring the truth about factory farming to new audiences – however this has been its most ambitious campaign ever.
"Launched in September 2017, the month-long campaign exceeded its target of £100,000 enabling Viva! to realise its goal and release its cinema ad across the UK in cinemas from 1 December 2017 to 4 January 2018."
Advert
The ad compares the difference between the life of Hope, a sow who was rescued by Viva! with her six piglets, and the lives of factory farmed pigs.
The spokesperson said: "Around 90 percent of pigs are intensively farmed, enduring a life of overcrowding, filth, confinement and mutilations.
"The ad asks viewers to try vegan, highlighting the link to tasty vegan recipes at viva.org.uk/easyvegan."
Change
Juliet Gellatley, Founder and Director of Viva! added:"The contrast between Hope's freedom and the terrible conditions on factory farms is our most powerful message yet.
"This ad has the potential to bring about real change by showing brand new audiences the reality of factory farming.
"We chose cinema ads because we know that they are one of the best ways to reach an emotionally engaged audience and we are so grateful to all of the people who have been part of this campaign and helped to make it such a success."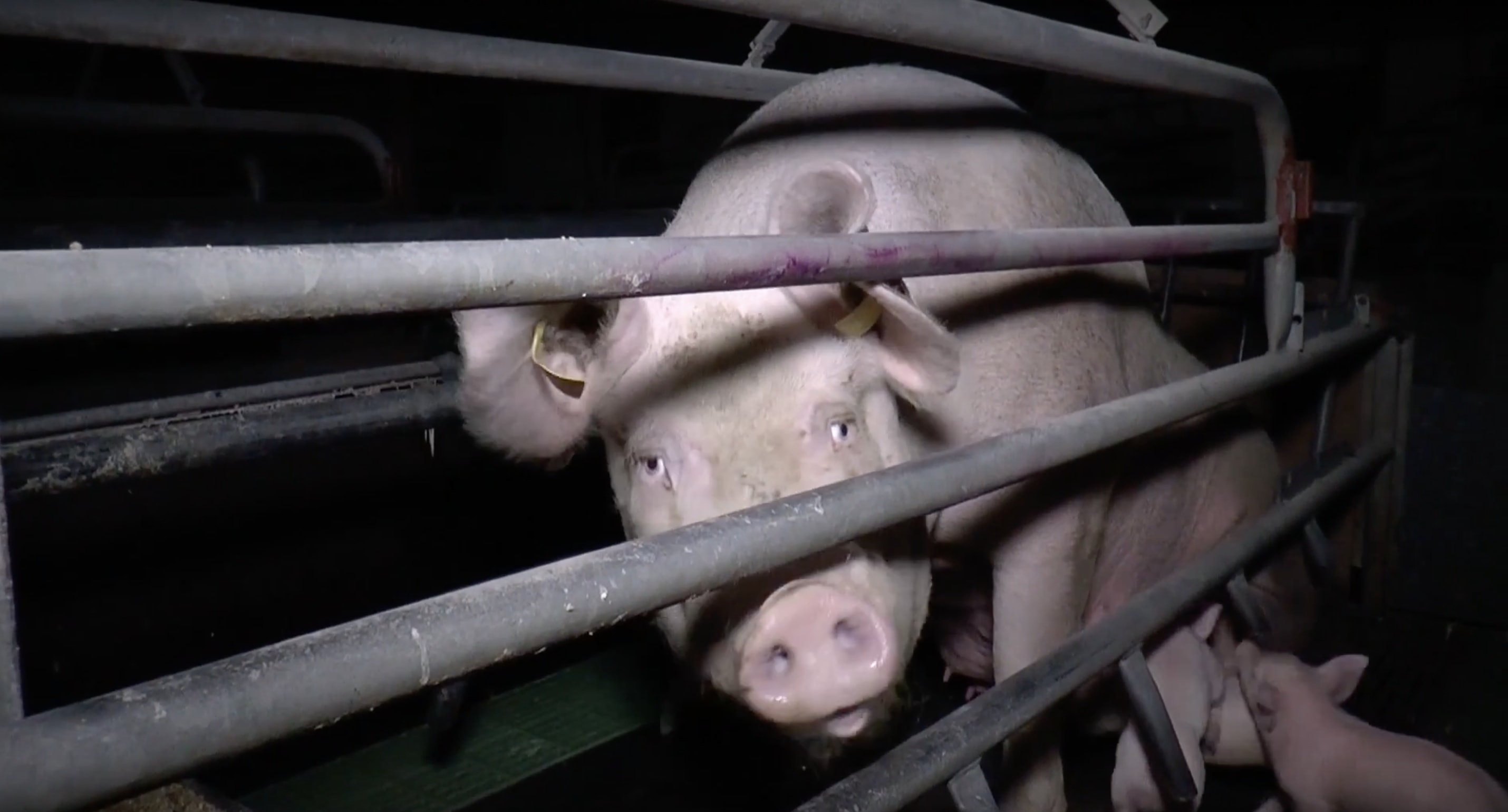 Success
The campaign, which ran for four weeks, was supported by the vegan community, as well as vegan businesses.
The total was reached with donations from more than 1,400 supporters.
The Viva! spokesperson says: "The success of this campaign heralds a new era in which the power of community can rival even the biggest meat-industry giants."
Excited
PBN's Co-founder and Digital Campaign Director Robbie Lockie edited the trailer for Viva!. He said: "I am so excited to see the short ad I edited for Viva! reach cinemas nationwide.
"What an honor and a privilege to be part of such a groundbreaking and historic campaign.
"Viva! has always been great to work with, and I look forward to us producing more interesting and creative ways to encourage the public to consider leaving animals off their plates."
You canwatch the full advert here
The trailer has been produced by PBN Creative –you can find out more here
READ MORE:
BREAKING: Government Promises Animals 'Will Be Recognized As Sentient' After Brexit
Federal Aviation Administration Can't Stop Yellville Thanksgiving 'Turkey Drop'
MPs Voted That 'Animals Have No Sentience' – Why? And What Does This Mean?