Growing appetite in the UK for chicken is fuelling Amazon deforestation, according to a report by Greenpeace.
The study, called Winging it: How the UK's Chicken Habit is Fuelling the Climate and Nature Emergency, claims there is a direct correlation between UK chicken consumption and deforestation in South America.
It says acres of forest are being razed to grow soy, which is used to feed poultry in the UK and abroad, making animal feed for meat production Europe's largest contribution to deforestation.
Factory-farmed animals
A staggering 1.4 million hectares of land – an area larger than Northern Ireland – is needed to produce enough feed for factory-farmed chickens in the UK, which imports more than 3 million tons of soy every year from South America, most of which is fed to factory-farmed animals.
And Greenpeace says UK retailers and eateries cannot guarantee that animal feed in their supply chain comes from sustainable sources.
The organization asked 23 major brands in the UK – including McDonald's, KFC, and Burger King – about soy usage and chicken sales, and says none of them were able to confirm that the soy they use is deforestation-free.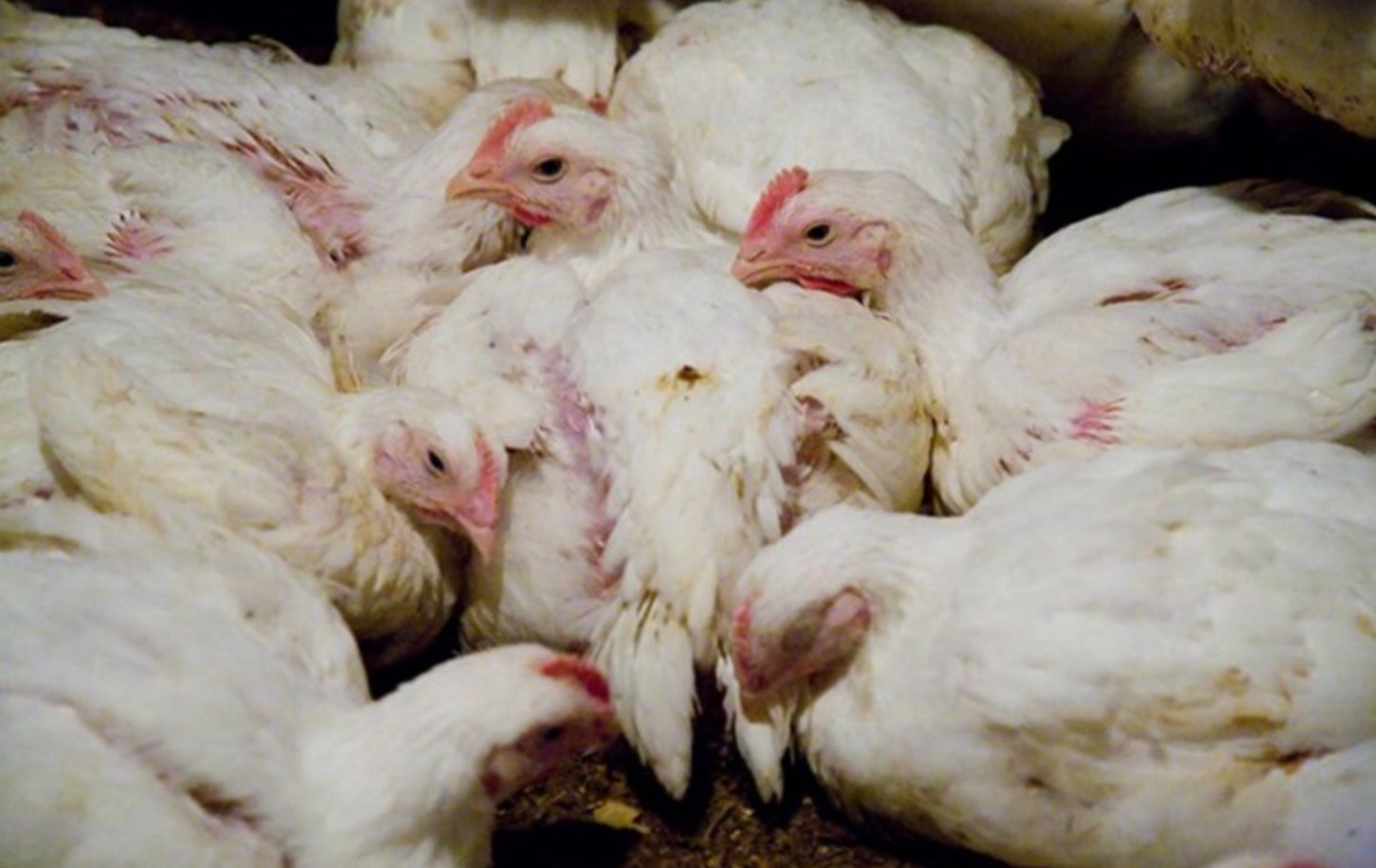 Animal feed and deforestation
Greenpeace UK forest campaigner Chiara Vitali said: "Consumers cutting red meat are clearly trying to do the right thing for the right reasons. But supermarkets and fast-food restaurants are keeping them in the dark when it comes to the precious forests being destroyed to feed most of the chicken they sell.
"What's worse, instead of tackling the problem, they're adding to it by pushing customers to buy more. For too long the impact on our planet of growing crops for UK chicken feed have been overlooked. A straight swap from beef to chicken effectively amounts to outsourcing emissions of our meat consumption from the UK to South America.
"The simple truth is, we cannot continue to consume industrially-produced meat in the volumes we currently are. It's why we're calling on companies to set clear meat reduction targets and be transparent about where their animal feed comes from. Animal feed for meat production is Europe's largest contribution to deforestation."
'Tackling deforestation'
Leah Riley Brown, of the British Retail Consortium (BRC), said: "Retailers are working together to tackle deforestation and drive greater uptake of certified sustainable soya in their supply chains.
"The BRC has publicly called on the Brazilian government to stop Amazon deforestation for soy production and is working with other stakeholders to ensure soya sources meet customer expectations on sustainability."