North Carolina-based Tony Hoppe is a retired police officer, and full time animal rights activist who says he's more concerned with doing what's right than what will help him 'fit in'.
After 20 years of being a 'vegetarian for the animals', Hoppe made the switch to a vegan lifestyle – and now says he just wishes he'd done it sooner.
Vegetarian to vegan
As Hoppe tells it, his switch to a vegan lifestyle was purely motivated by ethics.
He told Plant Based News: "On the way home from hiking in the Catskills I decided to stop at a farm sanctuary for the first time and happened to pick Woodstock Farm Sanctuary.
"During the dairy part of the tour, I was completely stunned by what I was hearing about the reality of the dairy industry.
"I went vegan on the spot and have never looked back."
The meat-free cop
Hoppe says that while his meat-free lifestyle did draw attention from his peers, it didn't create any serious issues in his professional life – and that he's been largely supported in doing his 'thing'.
He told PBN: "While I was definitely subject to some teasing because of my being vegetarian, it was basically all good natured. As my career went on, it pretty much wasn't even a thing anymore, it was just part of who I was.
"When I eventually went vegan, I only told a couple really close friends on the force, and the others really had no way of knowing."
Activist
A long time animal activist, Hoppe has taken his retirement as an opportunity to throw himself into advocacy full time.
He told PBN: "A few months ago a friend, Justine Danger, and I started Asheville Animal Save, a chapter of the Save Movement, and we've had monthly vigils at a chicken slaughterhouse.
"I also participate in Cubes of Truth with Anonymous for the Voiceless, bear witness with North Carolina Farmed Animal Save and with August GA Animal Save, have done rodeo and circus protests and am a founding board member of Arthur's Acres Animal Sanctuary."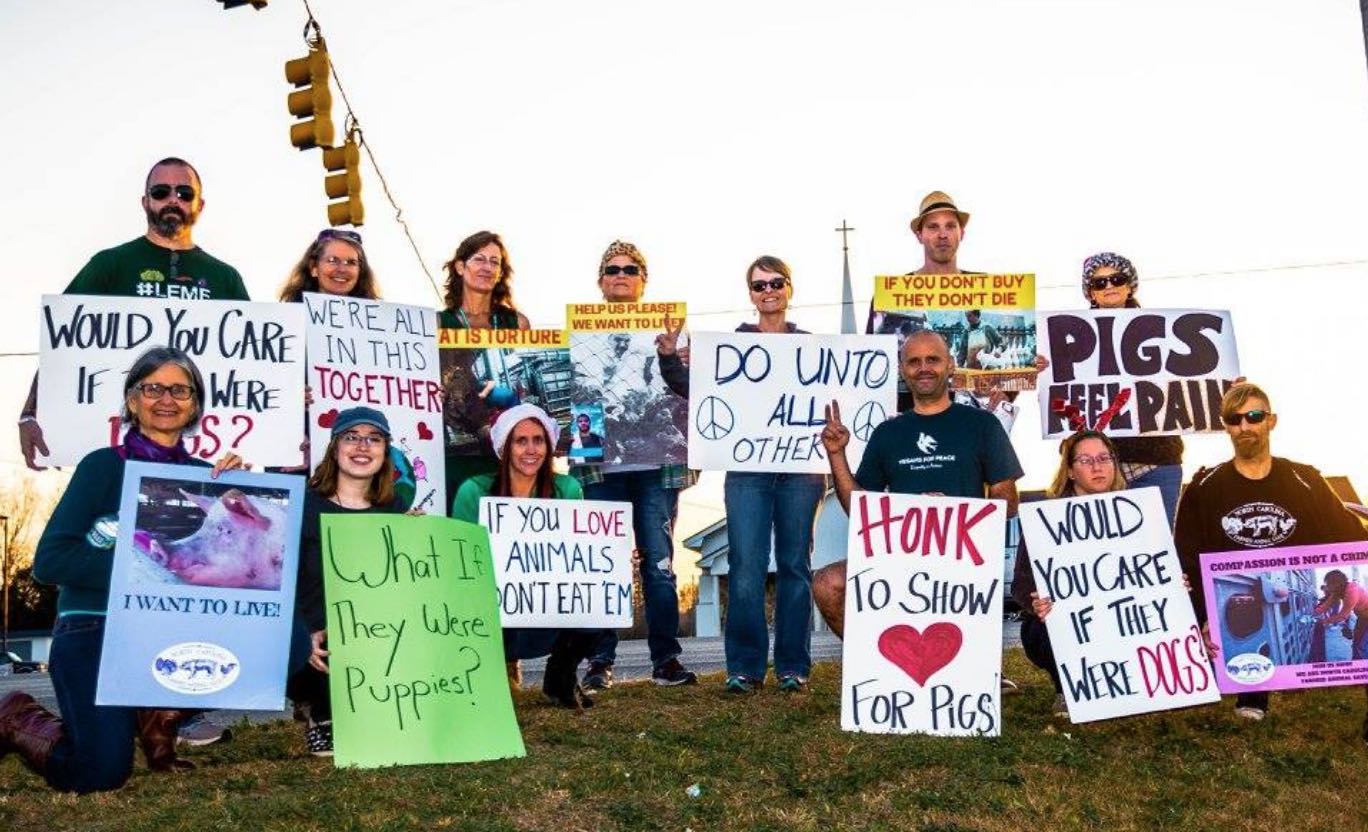 Purpose
While Hoppe says that veganism did improve his health, other changes have been more remarkable to him.
He told PBN: "Veganism and activism have given me a purpose like I've never felt before in my life, and has allowed me to meet and become close with some real 'street-level heroes' who continually spread the truth selflessly."
Meat and masculinity
Hoppe also commented on the association of meat with 'manliness', an idea which he describes as 'outdated and ridiculous'.
He told PBN: "I'm not sure what's particularly manly about going to the grocery store, buying a package of flesh and eating it.
"As an adult, I've never really cared whether what I did fit into certain accepted stereotypes. I think it takes a much stronger person to act in accordance with their ethics when the vast majority of society is acting in opposition to you."