16-year-old climate activist Greta Thunberg first went viral for sitting in front of the Swedish parliament every school day for three weeks to protest against the lack of action on the climate crisis.
Her efforts to save the environment have since landed her global coverage and a plethora of awards including the prestigious Prix Liberté.
Thunberg recently spearheaded the Global Climate Strike – which saw millions of people from more than 150 countries around the world take to the street to protest.
More recently, Thunberg delivered a speech at the United Nations Climate Action Summit in New York, where she accused leaders of 'stealing her dreams and her childhood with their empty words'.
But Thunberg isn't the only young person making a difference in this world. And here are 10 teen climate activists you should definitely know about.
1. Autumn Peltier
Also known as the Water Warrior, 15-year-old activist Autumn Peltier has been fighting for water conservation and indigenous water rights since she was eight.
Peltier, from Wiikwemkoong First Nation on Manitoulin Island, recently spoke at the Global Landscapes Forum to spread awareness of how scarce clean water is in some indigenous communities.
"I've said it once, and I'll say it again, we can't eat money, or drink oil."
2. Bruno Rodriguez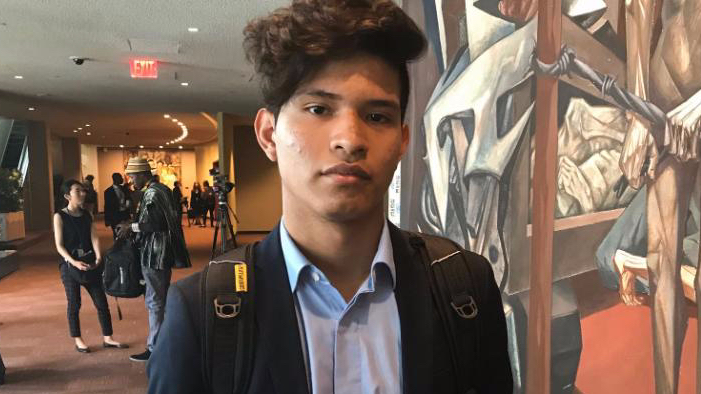 Leader of the Fridays For Future Movement in Argentina, 19-year-old Bruno Rodriguez was invited to a climate summit at the United Nations.
Rodriguez, a political science student at the University of Buenos Aires, branded the fossil fuel industry as 'responsible' for 'pillaging' across Latin America.
"Our world leaders have the obligation to make radical change. But change rarely takes place from the top down. It happens when millions of people demand change."
3. Xiye Bastida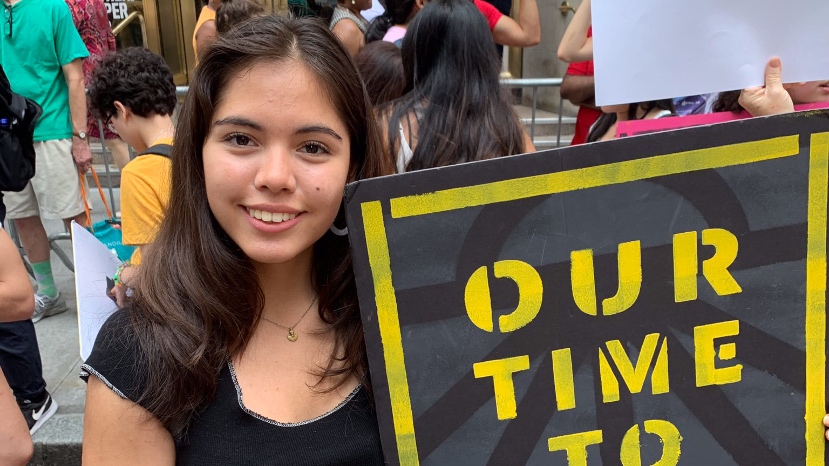 Made aware of the climate crisis when witnessing her home town in Mexico hit by extreme weather, 17-year-old Xiye Bastida is now a leader of Fridays For Future.
According to Nexus Media, Bastida, who strictly refers to the current environmental state as a 'crisis', organized a 600-student walkout at her own school in Manhattan.
"We don't want people to suffer from the climate crisis to realize we are in a crisis."
4. Lilly Platt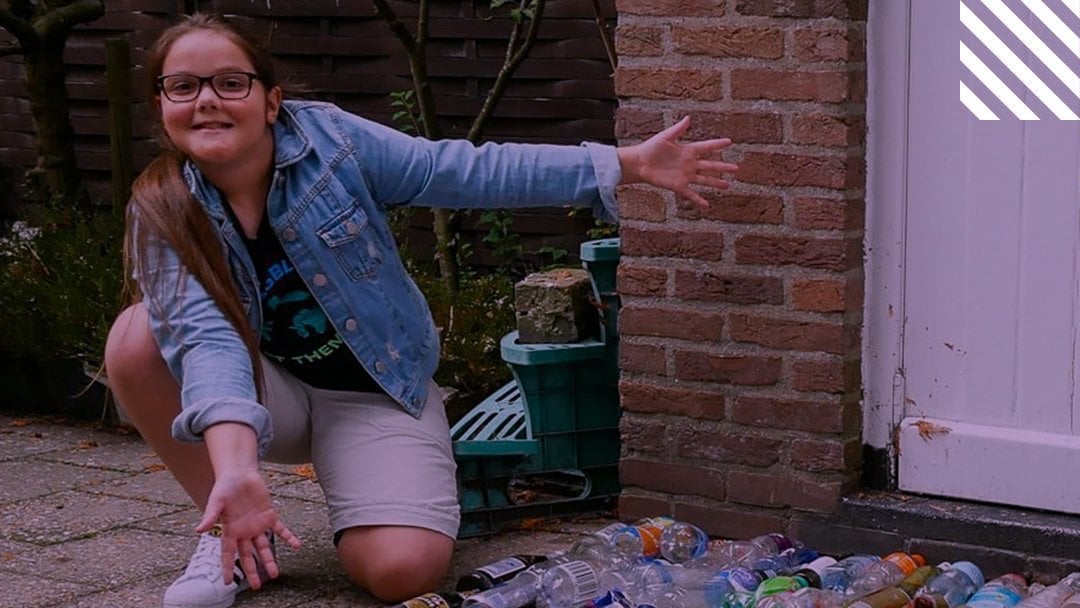 Not quite a teen just yet: International Environmental Champion Lilly Platt, Lilly's Plastic Pickup on Instagram, is an ambassador for Plastic Pollution Coalition.
Lilly, who has conducted over 400 plastic 'pickups' so far, often uses her platform to spread awareness of the environmental impact single-use-plastic.
"The planet is in the race of its life let's keep doing our best to help. "
5. Isra Hirsi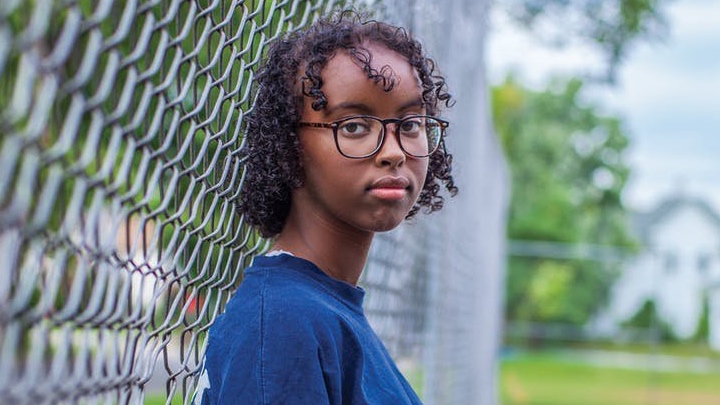 Co-Founder of the US Climate Strike, 16-year-old Isra Hirsi is a climate justice activist that often speaks about how people of color are disproportionately affected by climate change.
Hirsi is also an advocate for the Green New Deal, proposed legislation that aims to address climate change and economic inequality.
"I think people with privilege can do a lot to help others in the climate justice movement. First thing, taking a step back."
6. Vic Barrett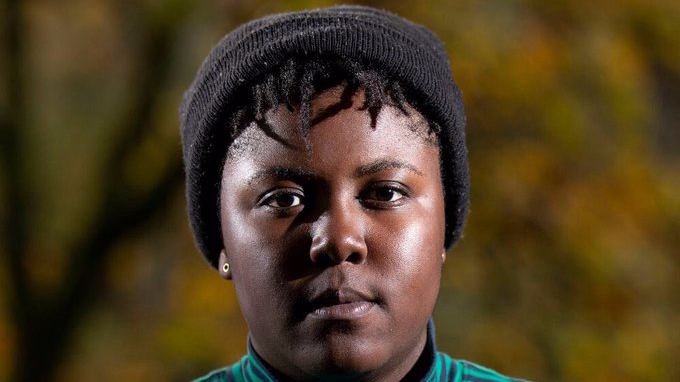 Vic Barrett may be 20-years-old, but still needs mentioning. The climate justice activist joined 20 other young people in a lawsuit against the US government – claiming it has violated their rights to a 'healthy climate system'.
Barrett has also spoken about how the Black Lives Matter movement sparked his interest in activism – making him think about the 'slow violence' of the climate crisis.
"Knowing that Honduras is such a dangerous place to be, and knowing that people have been murdered there for doing the work that I'm doing here, motivates me more to keep fighting to do what I'm doing here because my people can't in so many ways."
7. Emma Lim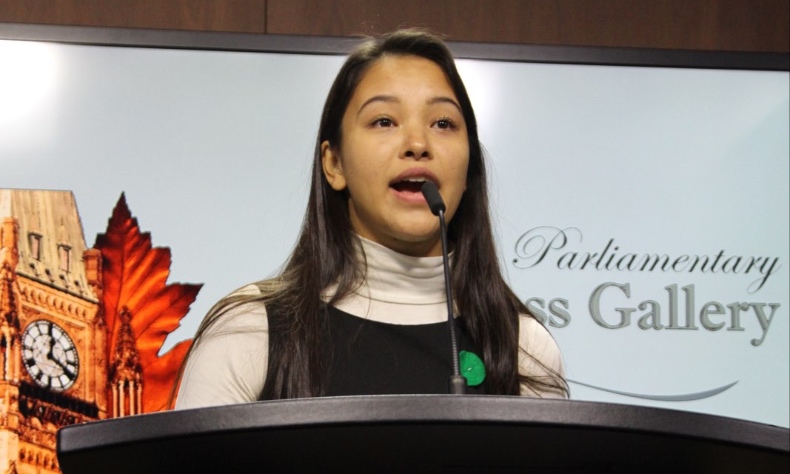 18-year-old Canadian activist Emma Lim created the movement #NoFutureNoChildren – a pledge where activists refuse to have children due to the climate crisis.
So far, more than 4,000 people have taken the pledge – which has received global coverage.
"Because even though I want to have children more than almost anything- what kind of a mother would I be if I brought a baby into a world where I couldn't make sure they were safe?"
8. Xiuhtezcatl Martinez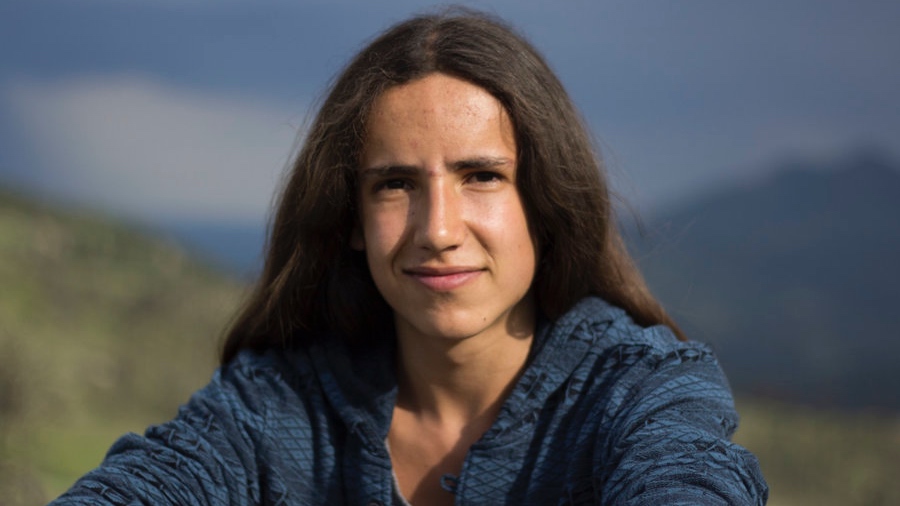 Award-winning 19-year-old hip-hop artist and indigenous climate activist, Xiuhtezcatl Martinez is the Youth Director of Earth Guardians – 'a tribe of young activists, artists and musicians from across the globe stepping up as leaders and collaborating to defend our planet'.
Martinez is also a lead plaintiff in the teen-lead lawsuit against the US government.
"Revolution is on the horizon, and youth are rising with the oceans to lead the movements that will shape our future."
9. Helena Gualinga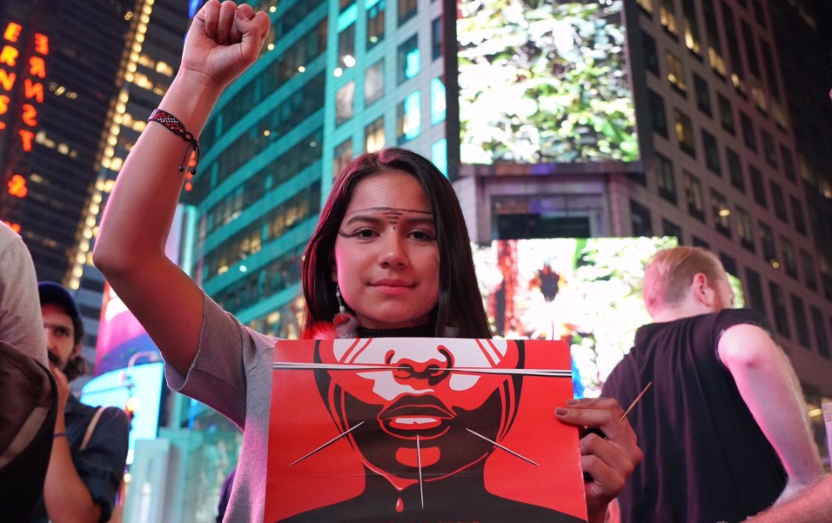 17-year-old climate activist from the Ecuadorian Amazon Helena Gualinga speaks out about the 'existence' and 'resistance' of indigenous communities – and how climate change affects them.
Attending the Global Climate Strike in New York, Gualinga held a sign reading 'INDIGENOUS BLOOD, NOT A SINGLE DROP MORE!'
"As we are facing one of the biggest crisis in human history, climate change. Indigenous people, protectors of the amazon and preventers of further climate destruction are criminalized, persecuted and murdered for defending LIFE and BASIC HUMAN RIGHTS. STAND WITH INDIGENOUS PEOPLE!"
10. David Wicker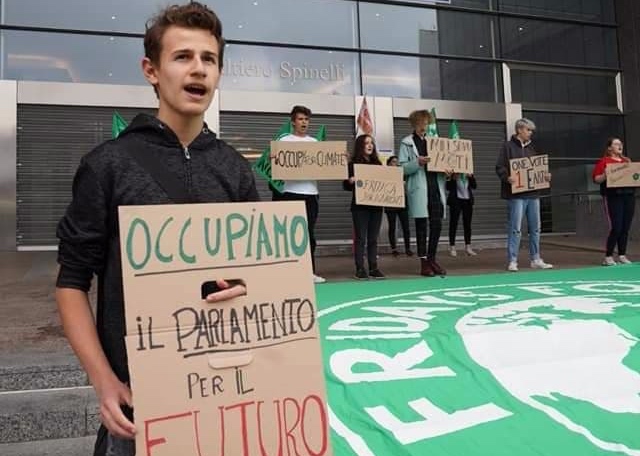 14-year-old activist David Wicker has organized Fridays For Future strikes in Turin, Italy and internationally.
Wicker says governments should place the climate crisis as their 'top priority' and to respect the regulation of international agreements.
"We will not stop until politicians and leaders decide to take action."