One of the UK's most prominent vegan activists has announced a major new project that will help save animals' lives.
Ed Winters – better known as Earthling Ed – is Co-founder of activism collective Surge.
Winters took to Facebook to announce the team is finally ready to announce its new initiative – the Big Vegan Activism Van.
Education
Winters said: "The Big Vegan Activism Van is a moving activism project and our mission is to visit as many education establishments in the UK as possible, providing vegan education, and outreach to students.
"Our day of education consists of a full day of on-campus outreach with a virtual reality headset station, followed by an evening screening of our documentary Land of Hope and Glory and a speech and Q&A by myself.
"To encourage non-vegans to come to the screening and speech, we will be giving out free vegan pizza supplied by One Planet Pizza to show how incredible vegan food is."
Universities
According to Winters, Surge currently has around a third of UK universities on board – but wants to visit more.
He says: "If you want us to come to your university then drop us an email at [email protected] – I'm on a mission to visit as many universities as possible with the vegan message, so don't hesitate to get in touch!"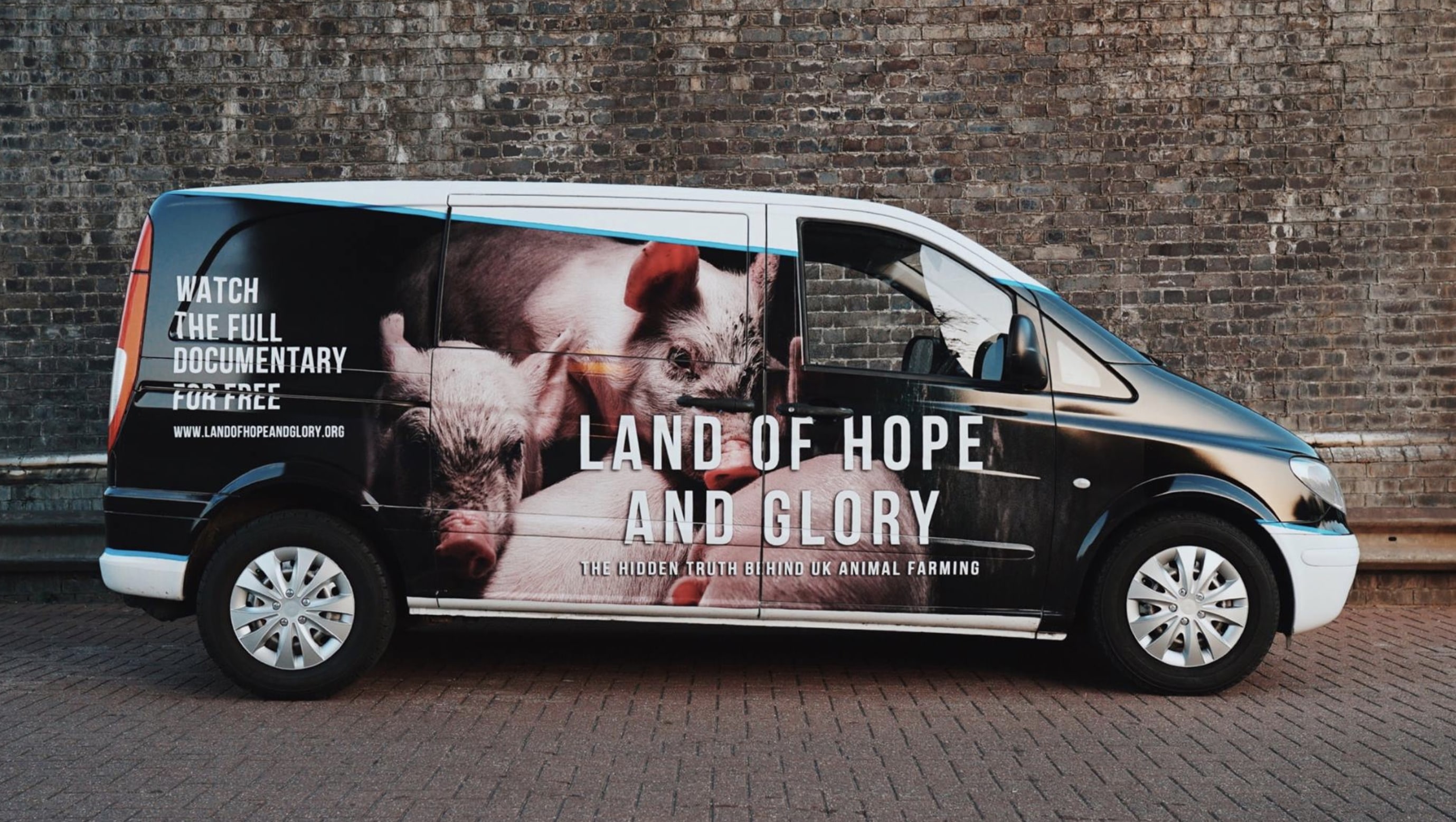 Support
You can support Surge's work – and Winters' full time activism – via Patreon, and support the expenses of running the van here.
Winters says: "I would like to say thank you so, so much to all of my Patreons without whom I simply wouldn't be able to do this tour or devote my life to activism.
"Thank you so much of course to the extremely kind donor who donated this van to Surge and allowed us to turn this into something that's going to create a huge change in young people across the country.
"I'd also like to say a big thank you to Rob Halhead-Baker Illustrations for designing the wrap."
READ MORE:
Organization Plans To Make Factory Farming Illegal In Switzerland
Revolutionary Vegan Cookery School Aims To Change The Way We Eat