Starbucks' CEO says he will 'push consumers towards' choosing vegan milk as part of a drive to become more sustainable.
The global coffee giant recently released a statement saying it aims to become 'resource positive' – storing more carbon than it emits, eliminate waste, and provide more clean freshwater than it uses.
Vegan milk
Speaking about the statement, CEO Kevin Johnson said plant-based milk will be 'a big part of the solution' when it comes to reducing its footprint for greenhouse gases, water, and waste.
According to the chain, dairy products are responsible for over a fifth of its greenhouse gas emissions and over a seventh of its water use.
Now according to reports, Johnson will 'push consumers to choose milk made from almond, coconuts, soy or oats, whose production is environmentally friendlier than dairy'.
"Alternative milks will be a big part of the solution. The consumer-demand curve is already shifting," he said.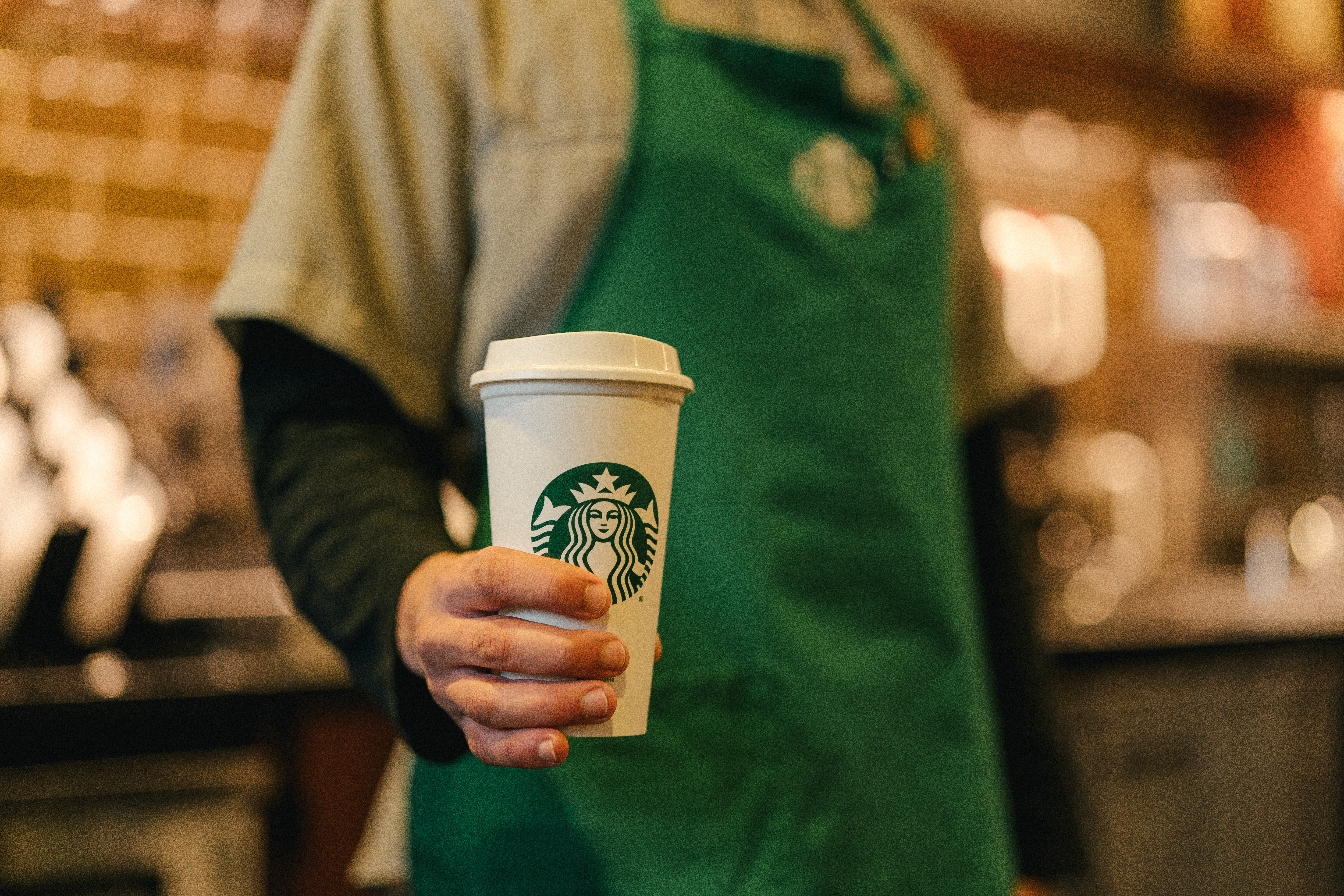 Strategies
The chain has outlined five environmental strategies to achieve its resource positive goal. The first two are expanding plant-based options and 'migrating toward a more environmentally friendly menu', and shifting from single-use to reusable packaging.
In addition, Starbucks has vowed to 'invest in innovative and regenerative agricultural practices, reforestation, forest conservation and water replenishment in our supply chain'.
The chain will also plow cash into better ways to manage waste, and increase reuse, and recycling, as well as slashing food waste. Finally, it wants to develop more eco-friendly stores, operations, manufacturing, and delivery.
Resource positive
"Our aspiration is to become resource positive – storing more carbon than we emit, eliminating waste, and providing more clean freshwater than we use," said Johnson.
"This aspiration is grounded in Starbucks' mission. By embracing a longer-term economic, equitable and planetary value proposition for our company, we will create greater value for all stakeholders."