There has been a major surge in people looking for the terms 'vegan' and 'plant-based' on Asda's website.
According to the UK supermarket, more than 63,000 people looked for vegan products at the beginning of January, up from 12,000 from the same time period in 2019 – a 417 percent increase.
'Desire for change'
Julie Wild, Asda own-brand strategy & governance manager, put the increase down to an increase in desire from consumers to opt for plant-based or flexitarian diets.
She revealed that during the first four days of January this year, the search term 'vegan' ranked above everyday items such as 'bread', 'milk', 'eggs' and low-fat proteins, such as chicken, on the Asda website.
"Usually shoppers would look for staples and healthier alternatives at the start of a New Year, as they are prompted to try to lose weight, save money and live better," she added.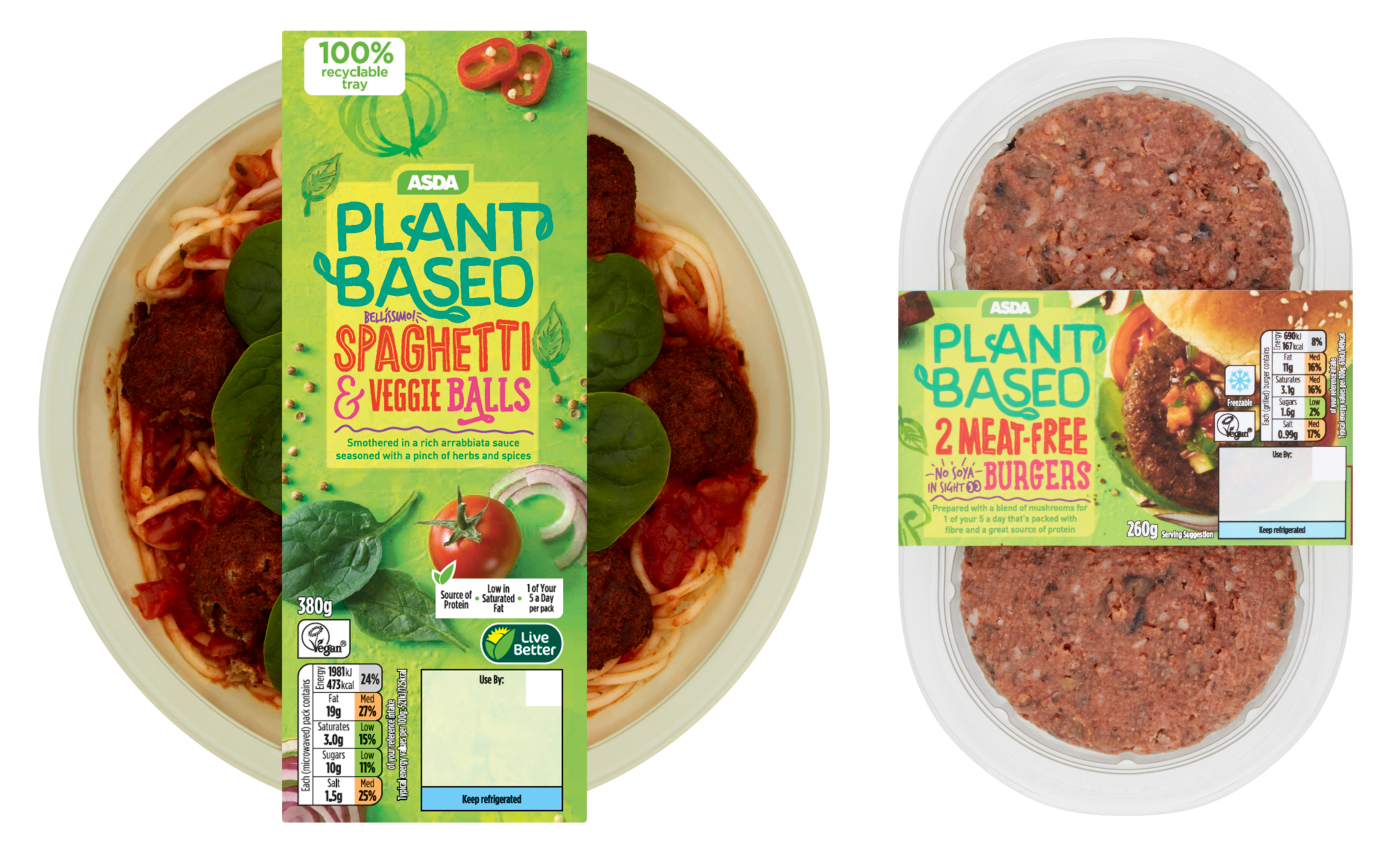 Asda vegan range
Asda launched its own vegan range earlier this month – featuring 48 products, starting from £1.50. Products include Dirty Fries, Sweet Potato Katsu Curry, Mushroom Arancini, and Tomato and Pesto Flatbread among others.
"The demand for plant-based products is growing at a rapid rate, but it can be challenging for customers to find diverse, high-quality, and inexpensive options on the market," Julie Wild, Own Brand Strategy Manager at Asda said in a statement sent to Plant Based News when the brand launched.
"The new Asda Plant Based range with 48 new products to choose from – all approved by the vegan society – has been designed to offer something for everyone, at affordable prices."