The Screen Actors Guild (SAG) Awards is the latest events ceremony to pledge to serve a plant-based menu – in a bid to be more sustainable.
The SAG awards follow the Golden Globes and the Critics' Choice awards in ditching animal products to help the environment.
The menu will feature Romano Bean Salad and Paella Rice Salad with Squash among other dishes.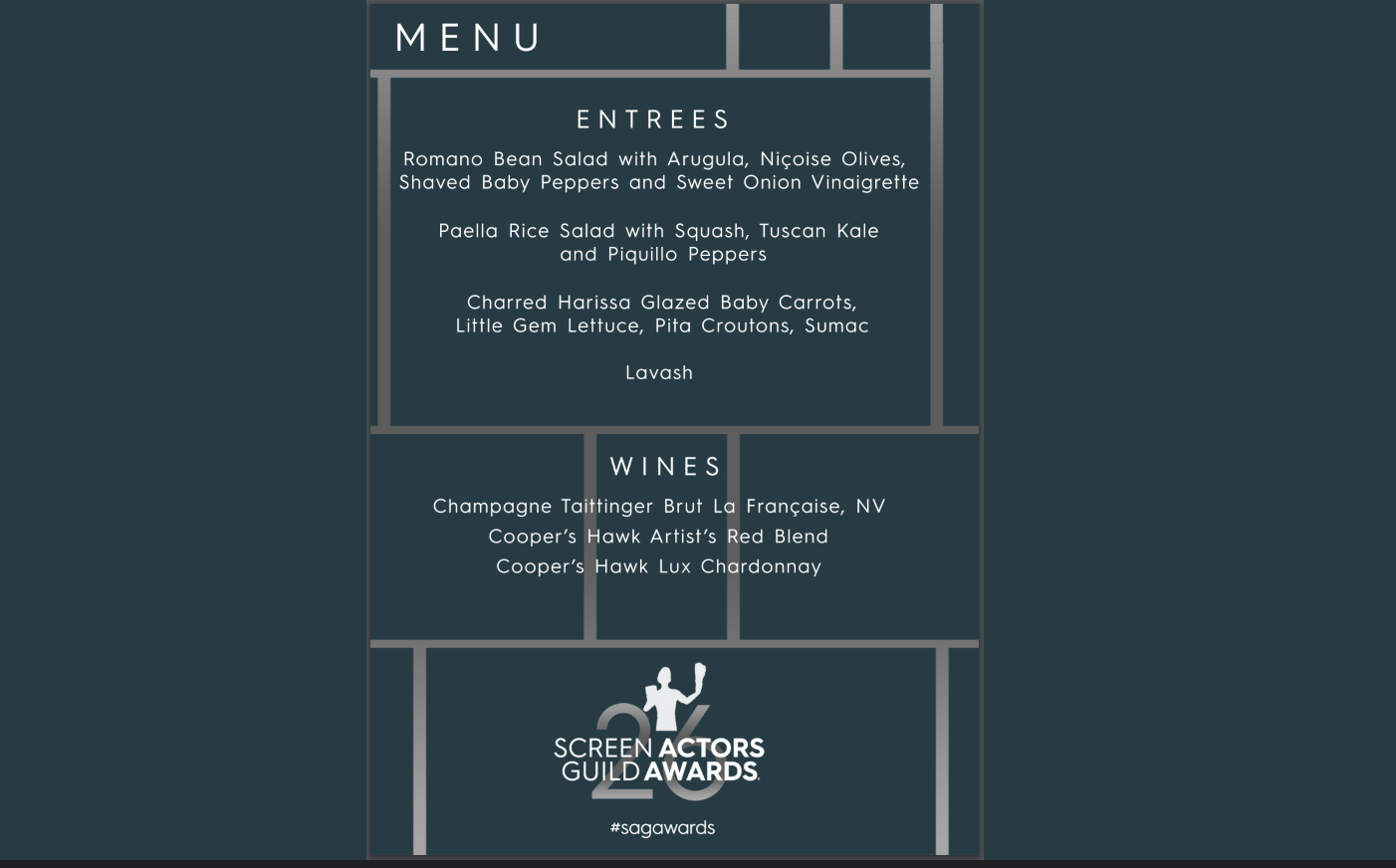 'Sustainable practices'
"As part of the show's long-standing commitment to sustainable practices, the 26th Annual Screen Actors Guild Awards will feature a plant-based menu at its ceremony on Sunday, January 19," the organization said in an official statement.
"The SAG Awards has been the recipient of the Environmental Media Association (EMA) Green Seal for 11 years running in addition to having been awarded the EMA Gold Seal and the Green Production honor.
"The SAG Awards has also partnered for multiple years with non-profit environmental organizations such as American Forests. For the 25th Anniversary of the SAG Awards, American Forests planted 25,000 trees across the U.S. in a collaborative effort to improve the quality of air, water, and wildlife habitat."
Joaquin Phoenix
Joker star Joaquin Phoenix – who scooped the Golden Globe for best actor, and is nominated for the SAG gong too – was credited in the entertainment press for persuading the Hollywood Foreign Press Association (HFPA) to serve vegan food at the Golden Globes.
Unnamed sources reportedly told Variety magazine that 'Phoenix suggested the idea to the Globes, and played a key role in persuading them to make the switch'.
Phoenix praised HFPA in his acceptance speech, saying: "First I would like to thank the Hollywood Foreign Press for recognizing and acknowledging the link between animal agriculture and climate change, it's a very bold move, making tonight plant-based."
The 26th annual SAG Awards takes place on January 19.