US sales of vegan staples have skyrocketed this month amid the coronavirus pandemic, according to data from market data company Neilsen.
The virus, which is believed to have started in a wet market in Wuhan, China in December, has now spread globally killing almost 35,000 people at the time of writing.
The pandemic has impacted people's shopping habits – with supermarket shelves left bare as people panic-bought some goods including pasta and toilet paper.
Coronavirus
In addition, foods like dried beans, rice, and black beans saw major increases when compared to the same time period last year. Neilsen's data shows the sales increases for the weeks ending March 7 and March 14.
Over those weeks, sales of dried beans soared by 62.9 percent and a massive 230.5 percent, rice sales increased by 57.5 percent and 166.1 percent, and garbanzos (chickpeas) jumped by 47.3 percent and 156.8 percent.
Over the same period, animal products did not fare so well, with eggs seeing a 0.4 percent decrease followed by a 44 percent increase, and ice-cream sales increasing by 4.7 percent and 23.1 percent.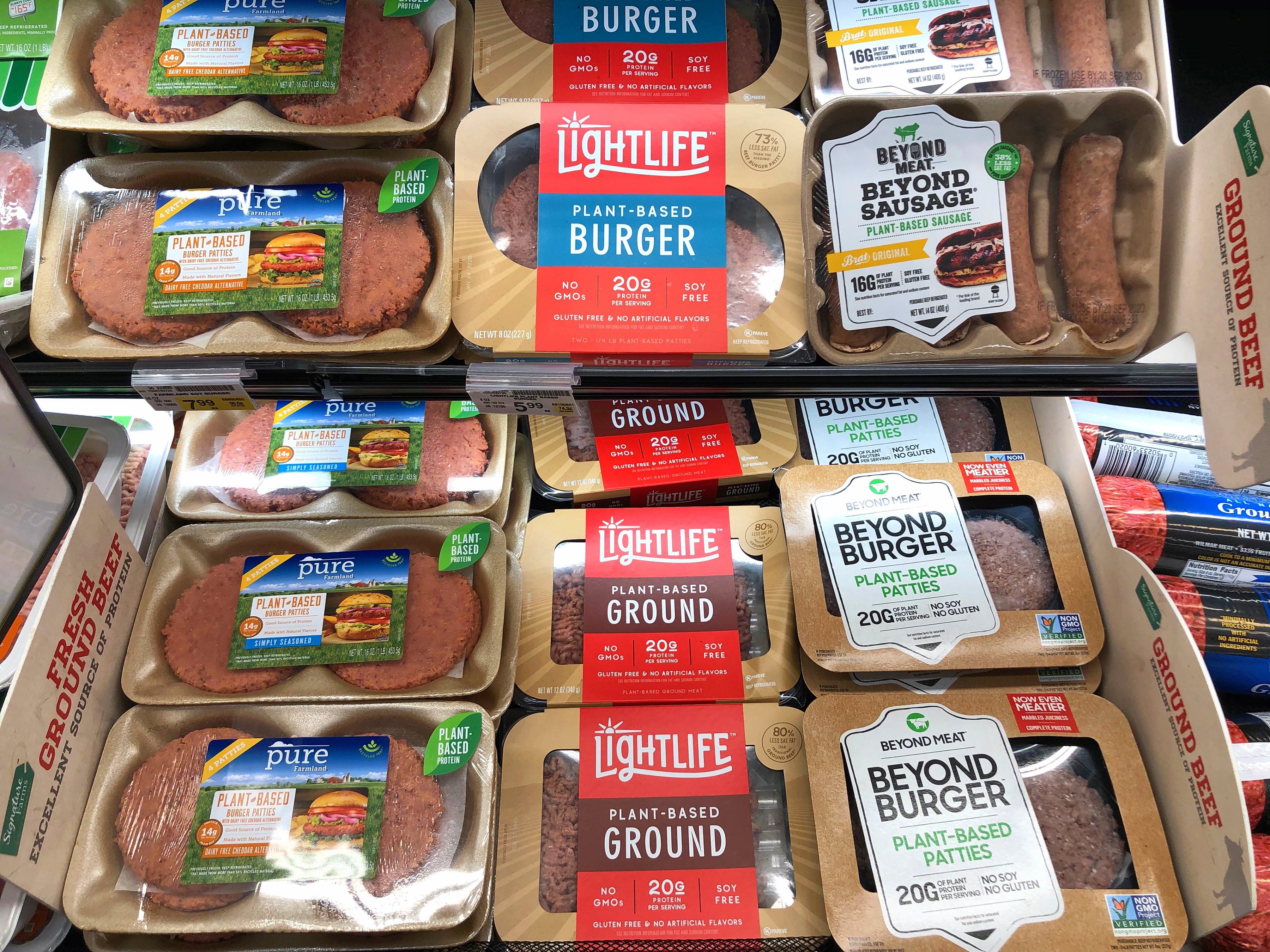 Vegan meat
One of the most notable spikes was fresh vegan meat – which saw a huge sales increase of 279.8 percent week ending March 14, and 206.4 percent the week before that. Fully cooked vegan meat also saw sales increase by 27.1 percent week ending March 7, and 84.6 percent the following week.
That would appear to be significant growth even in the context of the rapidly expanding plant-based sector. According to market data released earlier this year by the Good Food Institute and the Plant Based Foods Association, plant meat is now worth $939 million.
The data showed that overall sales for the plant meat sector grew by 18 percent in 2019, with burgers performing especially well, with sales up 123 percent and reaching $283 million in 2019.
In comparison, fresh chicken sales grew by 4.5 percent and 51.8 percent over the same time period.