Retailers should tap into the 'ever-growing' demand for plant-based food this Christmas, according to a leading food outlet.
According to an article titled Why retailers should tap into the vegan trend this Christmas, by Speciality Food, 'changes in consumer behavior and buying trends bring with it various opportunities for the festive season'.
The outlet says offering more vegan options could 'help indie retailers boost sales for 2020' as consumers 'became increasingly aware of the link between the food we eat and our health' throughout lockdown.
Lockdown diet changes
This awareness led to some significant dietary changes according to data released earlier this year by The Vegan Society, which showed that one in five Brits (more than 13 million) cut down on meat consumption during the pandemic. In addition to cutting meat consumption, 15 percent of respondents said they reduced their dairy/egg intake over the lockdown period.
According to the organization, the data highlights how 'pressures on supermarkets and consumers alike are changing buying behavior towards a more ethical, compassionate alternative'.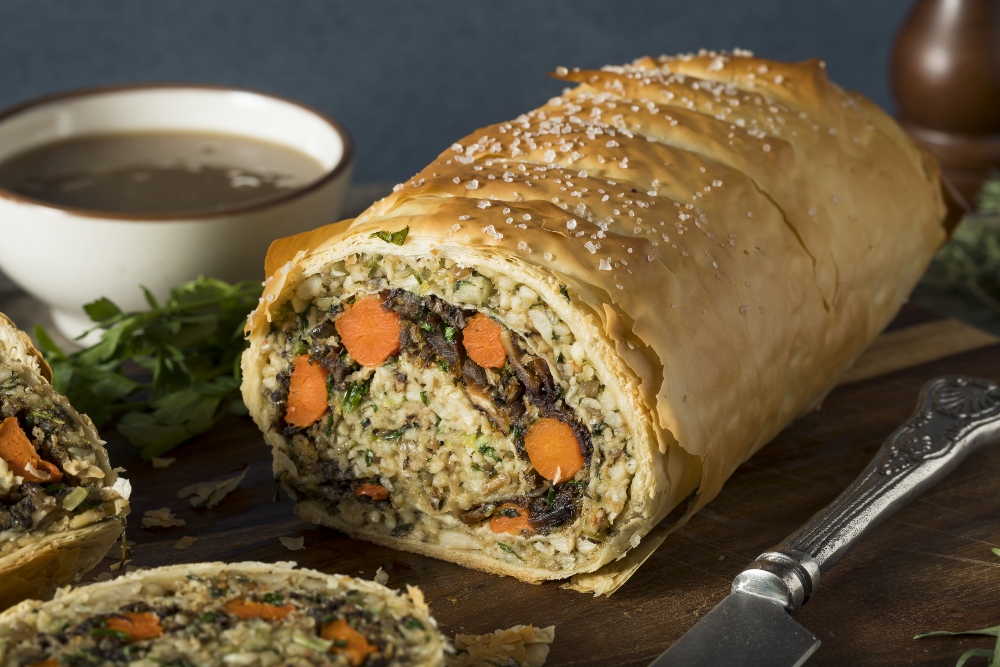 'No surprise'
Speaking about the data, Matt Turner, spokesperson for The Vegan Society, said: "After the unprecedented success of Veganuary and the swathes of new vegan products hitting the shelves in recent months, it's no surprise that many consumers have made the switch to plant-based alternatives during the COVID-19 pandemic, whether that be for convenience, cost, or concern for their own wellbeing, the environment and the rights of animals.
"Many Brits are trying these alternatives for the first time and enjoying them so much that they intend on keeping them in their shopping basket when we return to normal times.
"They are purchasing items that they wouldn't have given a second look a few months ago, but are now seeing these brilliant vegan alternatives as the new normal."
Plant-based Christmas options
As a result of the growing trend towards plant-based food, and how this has been expedited by lockdown, Speciality Food says 'we're likely to see more product launches as well as festive offerings all tailored to those who will be enjoying a meat-free holiday, whether they're tucking in themselves, or simply hosting'.
The article adds: "This year, that demand is likely to grow even further, as the days of vegans and vegetarians being 'an afterthought' at the dinner table becomes a thing of the past. The growing trend also goes hand-in-hand with increased desires to consume more sustainable and healthier foods.
"For independent retailers, stocking plant-based options this Christmas has the potential to boost sales and spend…By seeking out products with values that match those of the fine food sector, retailers should certainly be considering how they can capitalize on the vegan trend this Christmas."