A leading scientist has just appeared on BBC Radio 4 to speak about the multiple benefits of a vegan diet.
Joseph Poore is a student of the Environmental Research Doctoral Training Partnership, DTP, at Oxford University.
Earlier this year, Poore led the most comprehensive analysis research yet about the damage farming does to the planet, concluding that: "A vegan diet is probably the single biggest way to reduce your impact on planet Earth, not just greenhouse gases, but global acidification, eutrophication, land use and water use."
Vegan diet
Arguing against him was Patrick Holden, former farmer and Founding Director of the Sustainable Food Trust. Holden's son Sam currently runs a cheese farm.
Adressing Poore's points that a plant-based diet is best for the environment, Holden said: "People on the plant-eating side of this campaign, if I can put it that way, fail to understand that if we want to maintain the fertility of UK soils in a more sustainable food system, we need to go back to production systems which have a crop rotation which includes a fertility building phase.
"I have just been speaking at the East of England agricultural conference in Peterborough today, which is a mainly arable part of the world meaning it's mainly crop after crop, year after year, and because of that monoculture of plant-based cropping we've depleted the soil carbon levels to critical points and only if we return to sustainable crop rotations which will probably have at least 40 percent of the time period under grass, will we be able to get the carbon back…it needs ruminants."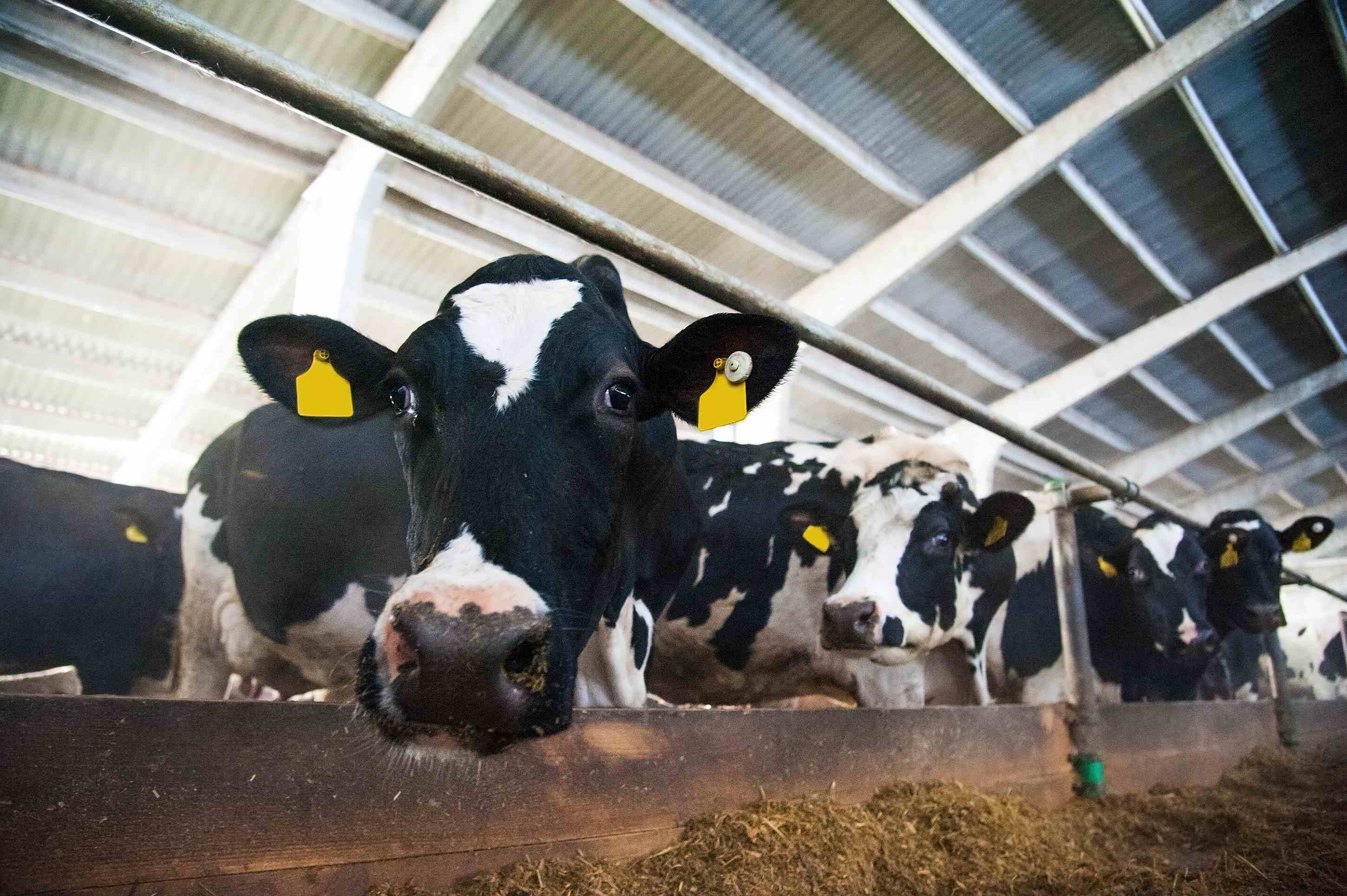 Plant-based benefits
When asked by the host if 'we should all become vegan', Poore responded: "The benefits of a plant-based diet are tremendous and it's in our power to do this today for the benefits of the environment."
Speaking earlier this year about the benefits of a plant-based diet, Poore said: "It is far bigger than cutting down on your flights or buying an electric car. Agriculture is a sector that spans all the multitude of environmental problems.
"Really it is animal products that are responsible for so much of this. Avoiding consumption of animal products delivers far better environmental benefits than trying to purchase sustainable meat and dairy."