Meghan Markle has been photographed wearing a pair of vegan Stan Smith shoes made by designer Stella McCartney in collaboration with Adidas.
The vegan shoes, which launched on September 10, are called the 'Stella Stan Smith' – and have a few special tweaks including a color block heel panel and stars (McCartney's signature) stamped down the side.
After their launch, Madonna reportedly picked up a pair, and now Markle has become the latest celebrity to sport the trainer during her 16-day Royal Tour of Australia, Fiji, Tonga, and New Zealand with husband Prince Harry.
Vegan leather
Speaking about the trainers, McCartney told Vogue magazine: "Many years ago, I was given a special pair of vegetarian leather Stan Smiths by my husband and Adidas.
"I could not help but think [of] how many animals' lives could be saved if Stan Smith and Adidas would change from real leather to vegetarian leather, and use non-animal-based glues."
"We've been collaborating with Adidas for many years, [so] I thought this would be a great way to reach a really wide audience and enable them to understand that you don't have to have leather shoes or animal-based glues in order to have an incredible, iconic product."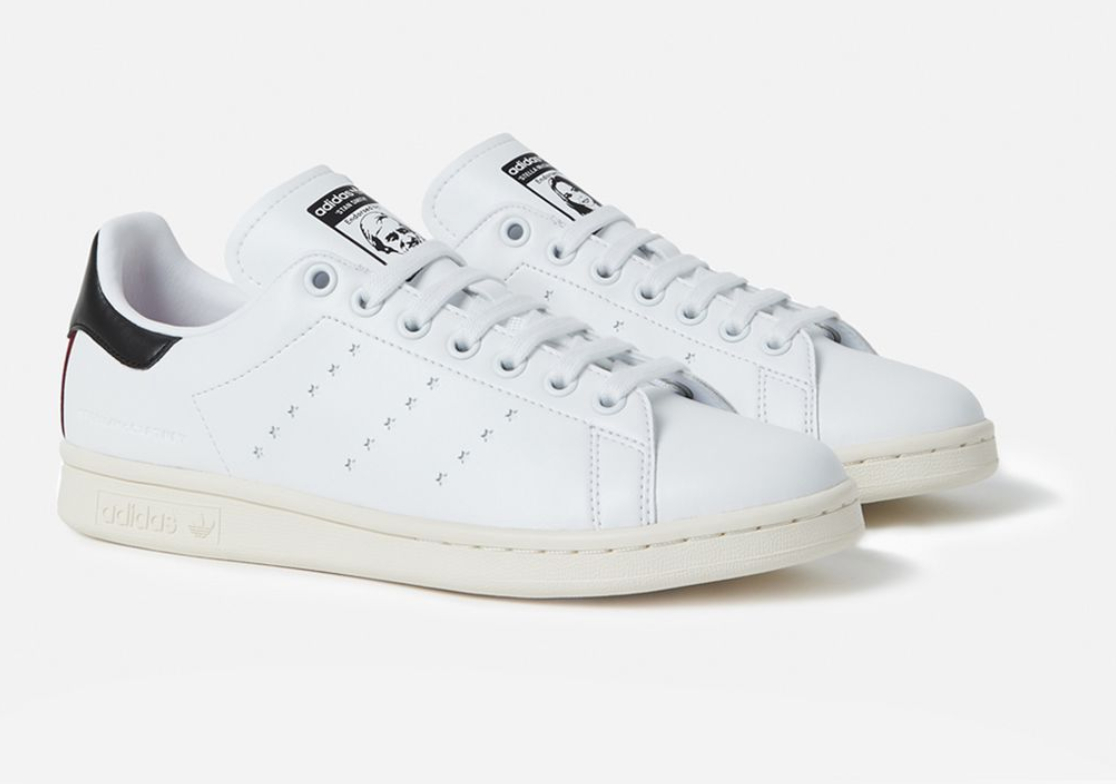 Markle and vegan leather
This is not the first time Markle has opted for vegan leather: during a 2017 interview, she revealed her love for trousers made from the fabric, saying: "My wardrobe for my part in Suits isn't like Working Girl – dressing for work doesn't have to be so on-the-nose these days.
"The key is to have your own point of view attached to it. Personally, I love cropped pants in vegan leather, a great fitted blazer and a button-down [shirt]."
She has also spoken about her 'part-time' plant-based diet – which she appears to have recently ditched, reportedly on the advice of royal doctors, who allegedly told her to eat more meat during her pregnancy.