Recent sales data revealed that US dollar sales for the plant-based food sector outpaced sales for the nation's total retail food market in 2019.
The data, released by the Good Food Institute (GFI) and the Plant Based Foods Association, showed that the total plant-based market value is now $5 billion.
Some plant-based products saw growth while their traditional counterpart declined – for example, eggs. Another example was yogurt: vegan sales increased by 31 percent in 2019, while dairy yogurt sales declined by one percent in the same time period.
Plant-based sector
The Good Food Institute (GFI) and the Plant Based Foods Association say their data, which was commissioned from leading market research firm SPINS, shows that 'plant-based remains a key driver of growth for retailers nationwide'.
Notable statistics within the report showed that the value of plant-based meat – the second-largest category after dairy – is approaching $1 billion, and that dairy has now surpassed $2 billion.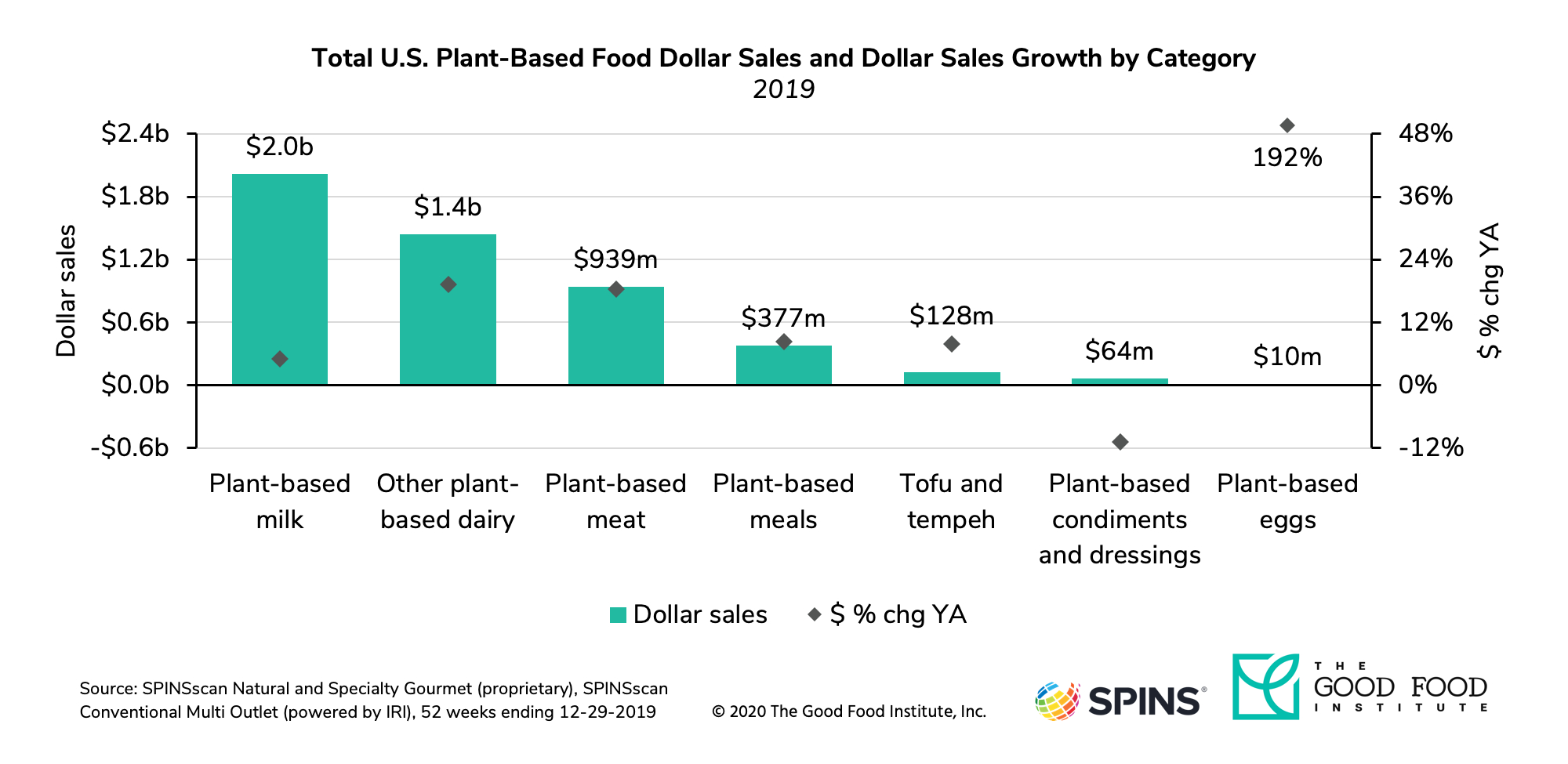 Innovation
There is much more innovation to come, according to Caroline Bushnell, associate director of corporate engagement at The Good Food Institute. She believes we are currently at a 'tipping point', with many new products yet to hit the market.
She added: "Clearly plant-based is a lasting trend that is gaining power over time…Shifting consumer values have created a favorable market for plant-based foods, which have significantly outpaced overall grocery sales increases for three years running, making plant-based foods a growth engine for both manufacturers and retailers.
"This is really only the beginning: plant-based foods will continue to expand rapidly across the store in response to demand as consumers increasingly switch to foods that match their changing values and desire for more sustainable options. We expect further acceleration in 2020."