Former Made In Chelsea star Lucy Watson has shared her top 5 tips for going vegan for the upcoming Veganuary challenge.
The actor and model has given her top tips and tricks to media outlet TV3 for those who want to get started on the vegan journey.
A vegetarian since she was six, and a vegan for two years, Watson has been outspoken about animal rights ever since.
The English celeb has also recently published her plant-based recipe book, Feed Me Vegan.
1. Know the facts
Watson's first tip for going vegan is for people to educate themselves.
"Learn all the facts you can about being vegan – every single one.
"Don't be shy, you have to be really keen to educate yourself, and watch all the documentaries."
2. House clean out
The actor advises on ridding the fridge and the house of non-vegan products.
"Whether you just eat it all and don't buy it again, or whether you throw it out is up to you, but it's important to remove all those products from your home, otherwise it's really hard to stick to being vegan."
3. Vegan food shop
"Once you've cleaned out your fridge and cupboards, you need to go and buy all the dairy and meat free replacements for things, plus a load of veg, pulses, nuts and seeds, and just stock your home up with vegan-friendly foods," Lucy Watson says.
4. Vitamin B12
The 26-year-old also speaks about vitamin B12, saying that it's 'crucial' to suppliment it.
"Vitamin B12 is one thing the human body might miss out on – having eaten meat for so many generations, we need B12 – it's crucial for energy levels, and you have to take it every day – I have a vitamin B12 spray, it's really good."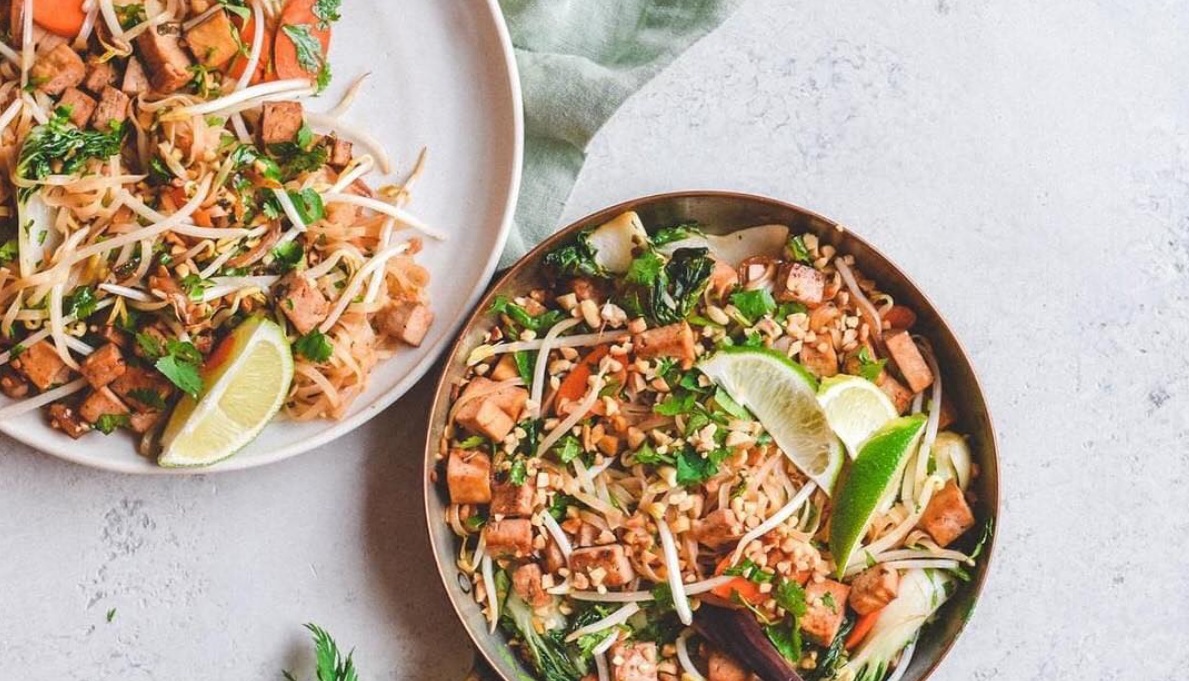 5. Be prepared
"If you're traveling somewhere new, going on holiday or eating out, you can struggle to find vegan options," says Watson.
"Do your research, call hotels in advance, double check they are able to cater – and sometimes you have to explain what veganism even is, because a lot of people say, 'Oh, you eat fish?', 'No, I don't eat fish!'
She adds: "That is quite tricky, but even in the last two years I've noticed such an increase in vegan options out there – you just have to find them."