Vegan-hating Piers Morgan appeared to let it slip that he is currently trying Veganuary.
The loud host of Good Morning Britain was talking about veganism yet again this morning during a segment about the surge in meat-free dining.
'By default'
After Morgan criticized vegans for being 'ridiculous' show guest and journalist Afua Hirsch said: "You're doing Veganuary, aren't you? No one made you."
To which Morgan – who has reportedly been suffering with a virus recently – said: "I'm doing it by default! I can't eat anything – all I can eat is bananas."
Morgan had said earlier on the show that people should try things like veganism 'quietly' – instead of making a noise through initiatives like Veganuary.
His Co-host Kate Garraway said: "You're not piping down about it and getting on quietly."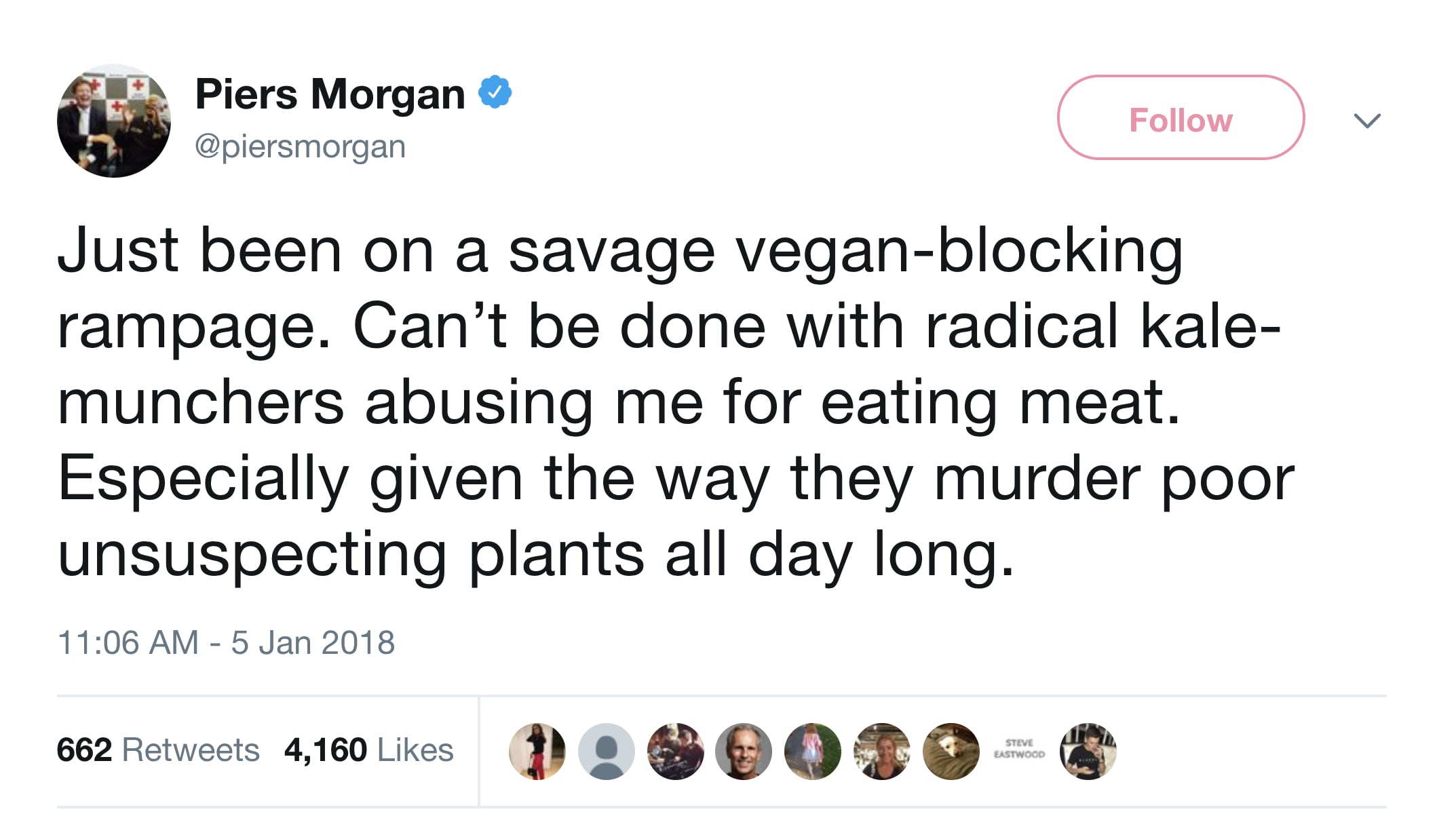 Rant
The shock admission follows a bizarre Twitter rant by Morgan last week.
He wrote: "Just been on a savage vegan-blocking rampage.
"Can't be done with radical kale-munchers abusing me for eating meat.
"Especially given the way they murder poor unsuspecting plants all day long."