High street cruelty-free giant Lush has opened a 'naked' store in a bid to tackle the growing global plastic problem.
The store, which opened on June 1 in Milan (Italy), sells only products without packaging.
In a statement to Plant Based News, a spokesperson said: " A new experiment for the brand, the shop is a celebration of innovation and creativity through products totally free of packaging and, through in-store events, workshops and film screenings, aims to be a place for customers to share and exchange ideas for a future without plastic."
Plastic debris
According to Lush, it is a 'sad fact' that plastic debris in our oceans is killing marine wildlife at a rate it describes as 'staggering'.
In an attempt to help find a solution, Lush will launch a new online campaign on June 8 – World Oceans Day. The campaign aims to 'raise awareness of the effect of single-use plastic on ocean life and start a discussion with customers on how we can tackle this worldwide issue as consumers'.
The spokesperson added: "At Lush, we have always tried to use creative solutions to make a positive impact on the planet, like the invention of the first-ever solid shampoo bar, which saves nearly 6 million plastic bottles yearly, and, more recently, offering customers a solid alternative to liquid shower gel. Currently over 40 percent of Lush's AYR product range is completely 'naked' (packaging free)."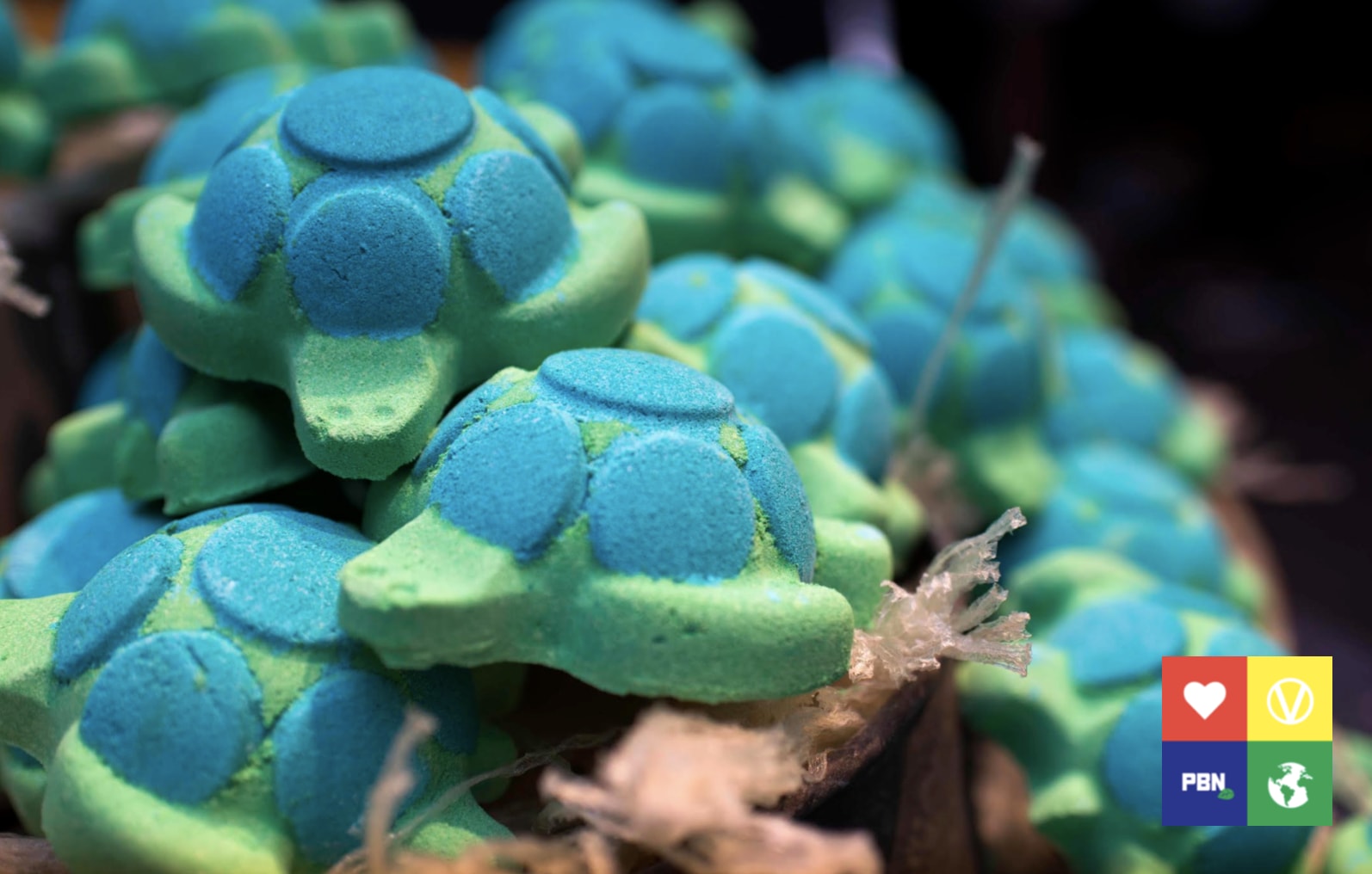 Bomb
The brand is launching a new product alongside the campaign. The vegan-friendly Turtle Jelly Bomb will launch online on June 8 and instore on June 18.
According to Lush: "[It] is filled with cypress and sandalwood oils to keep you grounded and pine absolute to refresh. When dropped in water, skin softening agar agar seaweed strands emerge, floating to the top as a reminder of the threat sea turtles face."