Filmmakers behind new documentary Land of Hope and Glory have hit out at a welfarist charity after it released a damning statement about the film.
The film – which has been touted as the British version of seminal movie Earthlings – shows unseen footage of animals trapped in UK factory farms.
It was made by Ed Winters and Luna Woods – part of vegan activist group Surge.
RSPCA
The statement by welfare charity RSPCA appears to insinuate that the footage is somehow inaccurate or irrelevant, saying: "We take all animal welfare complaints extremely seriously and we were not contacted by the filmmakers prior to the broadcast of this film.
"Now we are aware of the issues we have contacted the filmmakers to request further information about the farms and abattoirs shown in the film.
"Investigations by RSPCA Assured are now ongoing, but it is always difficult looking into historic allegations of poor welfare – especially when we do not have the information necessary to carry out a full investigation, for example names and addresses of the farms.
"It is likely that the animals involved will no longer be on the farm and conditions may have changed, as most of the footage is at least a year old.
"We would like to reassure people that the RSPCA is also reviewing all of the footage in detail and will carry out their own investigations where appropriate.
"We always ask anyone concerned about the welfare of any animal to contact the RSPCA immediately so swift and appropriate action can be taken."
Refusal
Plant Based News contacted the RSPCA, with some questions pertaining to this statement – including whether the comment intentionally tried to cast doubt on the validity of the footage, or the motives of the filmmakers.
The charity refused to answer PBN's questions.
A spokesperson said: "Our statement is quite full so it should be clear that we launched an investigation into this footage as soon as we were made aware of it.
"It also explains it is more difficult to investigate historic allegations compared to more recent ones."
When PBN replied to the message above from the RSPCA, requesting clarification on some points, a response was never received.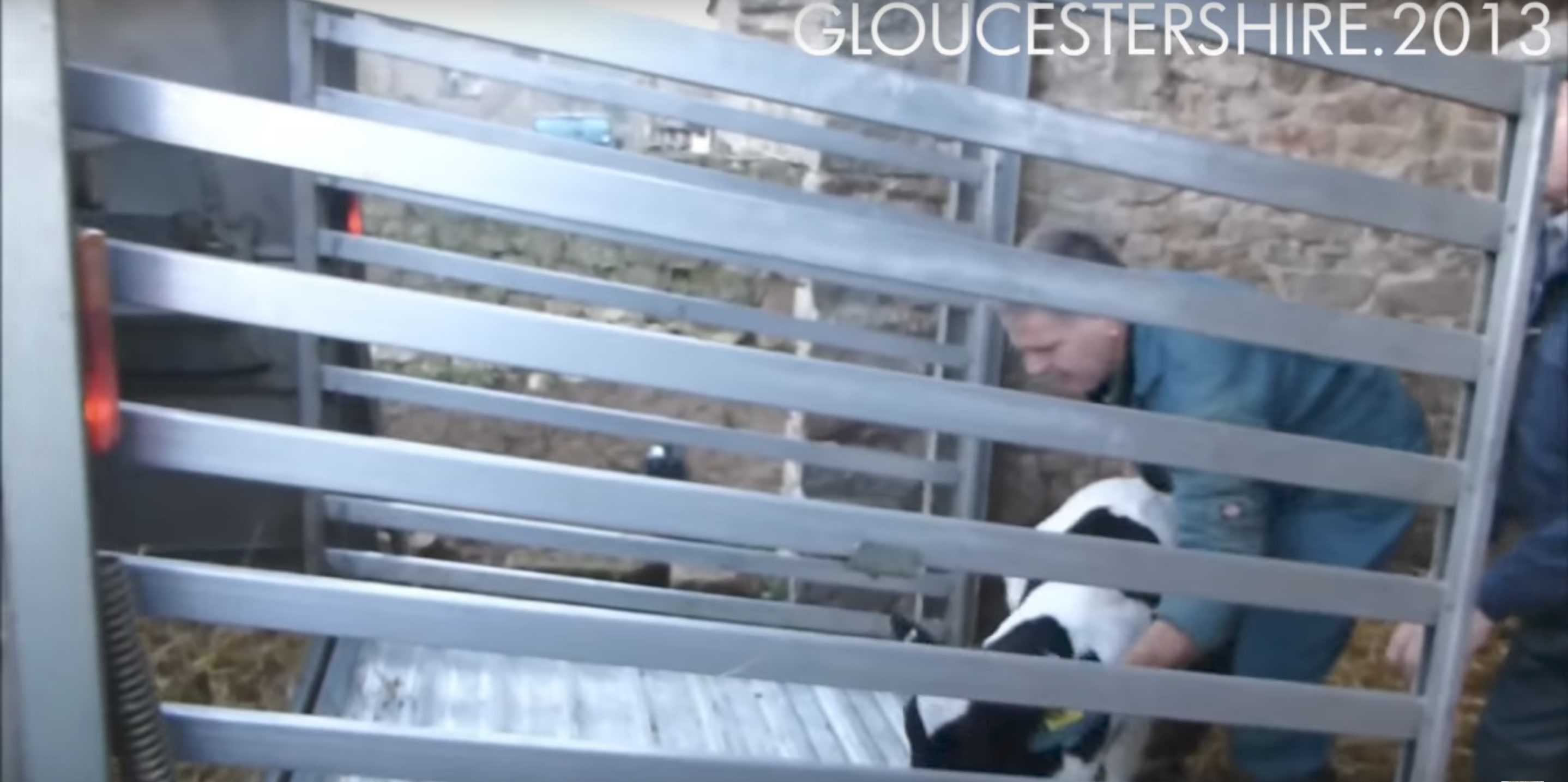 Right to reply
The filmmakers have released an open letter, which you can read in full here.
The letter outlined some of the practices shown in the film – some of which are considered acceptable by the RSPCA, and include: the gassing alive of pigs using carbon dioxide, the separation of calves from their mothers and the maceration and gassing of male chicks as soon as they are born – among others.
It said: "We would like to remind the RSPCA that their official title is the 'Royal Society for the Prevention of Cruelty to Animals', not Reduction of Cruelty to Animals. As such, permitting and allowing acts of cruelty to animals in farms is in breach of their own ethos and goes against their own foundations.
"If the RSPCA is so proud of their welfare standards and believes that their regulations provide farm animals with a happy life and death, then we ask them to release a list of the all the RSPCA Assured Farms in the UK.
"Failing to do this would not only show that the RSPCA has something to hide but also that they're not as proud of their standards as they claim they are."
Farmed animals
Animal charity Viva! – whose undercover footage of Hogwood Pig Farm recently made national headlines – said it would like to see consumers go vegan in order to stop the kind of animal abuse catalogued in Land of Hope and Glory.
A spokesperson for Viva! told PBN: "We make it a rule to not criticise other animal groups, but we have always made an exception for Freedom Foods (which is now known as RSPCA Assured).
"We simply do not agree that it is positive for animals, and the RSPCA could be doing far more to promote compassion by advocating a vegan diet. Sadly, RSPCA Assured farms have also been exposed by Viva!, and others, time and time again through undercover investigations.
"It is our understanding that the RSPCA will no longer pursue farmed animal prosecutions except in exceptional circumstances. Instead they will refer to local government Animal Health bodies. However, last year there were only 31 prosecutions for farmed animal welfare infringements – but none at all for large scale pig and poultry producers.
"This despite Viva! Campaigns and other groups providing incriminating footage of potential illegal cruelty.
"Given that DEFRA has had its budget cut by about half in the past few years it almost certainly means that fewer prosecutions and less accountability is happening. Despite constant reassurances from politicians and industry that Britain has the best animal welfare in the world the truth couldn't be any more different.
"Farmed animal protection is almost certainly not fit for purpose and is probably the worst it has been in the past 20 years.
"That's why we encourage consumers to not put their faith in so-called protection bodies on farmed animal welfare, but take matters into their own hands and go vegan."
You can read Surge's full open letter to the RSPCAhere.