BBC Radio 2 presenter Jeremy Vine has said he won't eat his lunch – a ham and cheese sandwich – following a discussion with high profile vegan activist Joey Carbstrong.
After the Australian campaigner spotted the sandwich – and talked about the reality of meat and dairy production, the presenter admitted: "I obviously won't eat this sandwich now…I might never eat it."
'Dead pig'
Carbstrong, who is known for his activism with animal rights network Save Movement, told Vine: 'I'm a bit upset to see your sandwich has a piece of a pig's body in there. A dead pig that didn't want to die.
"Ham is a euphemism that actually comes from the flesh of a dead pig."
In response, Vine asked the campaigner 'what would you rather call it?'
He replied: "I'd like you to call it the dead body of an animal that didn't want to die."
Cheese
The BBC Radio 2 presenter asked the vegan activist whether the cheese in his sandwich was a problem too.
"The cheese comes from a mother who had her children taken from her, and had hands shoved in her anus and was artificially inseminated with bull semen," Carbstrong, who amasses more than 90,000 followers on Facebook and YouTube, explained.
"This is probably why vegans would say a dairy farmer is akin to a rapist.
"I wouldn't call a farmer a rapist. I wouldn't use any of those words without explaining to them the process and why they involve themselves in these types of practices."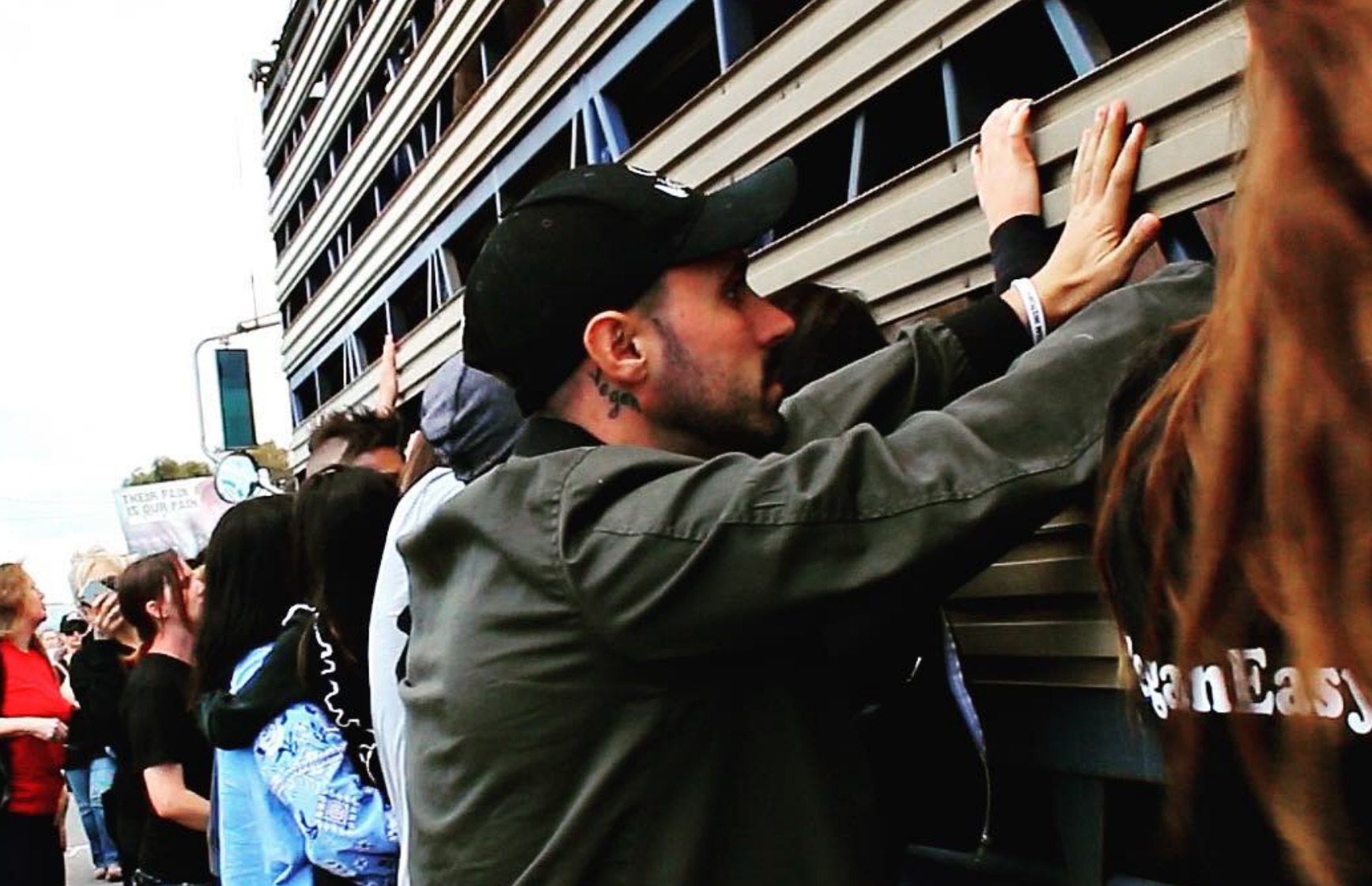 'Offensive'
After Vine said he won't be eating his sarnie, he asked the campaigner if it's still offensive to see it.
'He replied: I believe it's more offensive to actually show me the piece of an animal who didn't want to die than it is to call someone out for it."
You can hear the discussionhere