Animal rights charity PETA has placed a large billboard featuring Joaquin Phoenix in the heart of New York City – just in time for Fashion Week.
The board, at 433 W. 30th St., near the intersection of 30th Street and Ninth Avenue in Greenwich Village, is just around the corner from where the shows will take place.
It is within a mile of the Fashion Institute of Technology, Parsons School of Design, and the New York School of Design.
The ad features Joaquin Phoenix wearing a vegan wool suit by Brave GentleMan. It says: "Cruelty Doesn't Suit Me. Wool Hurts. Wear Vegan."
Wool
According to Phoenix: "When PETA sent me that video of this undercover investigation of what happened in these shearing farms, that was really eye-opening.
"The whole environment – it's incredibly [violent]. … [T]he only option is to not use wool.
"That's become abundantly clear."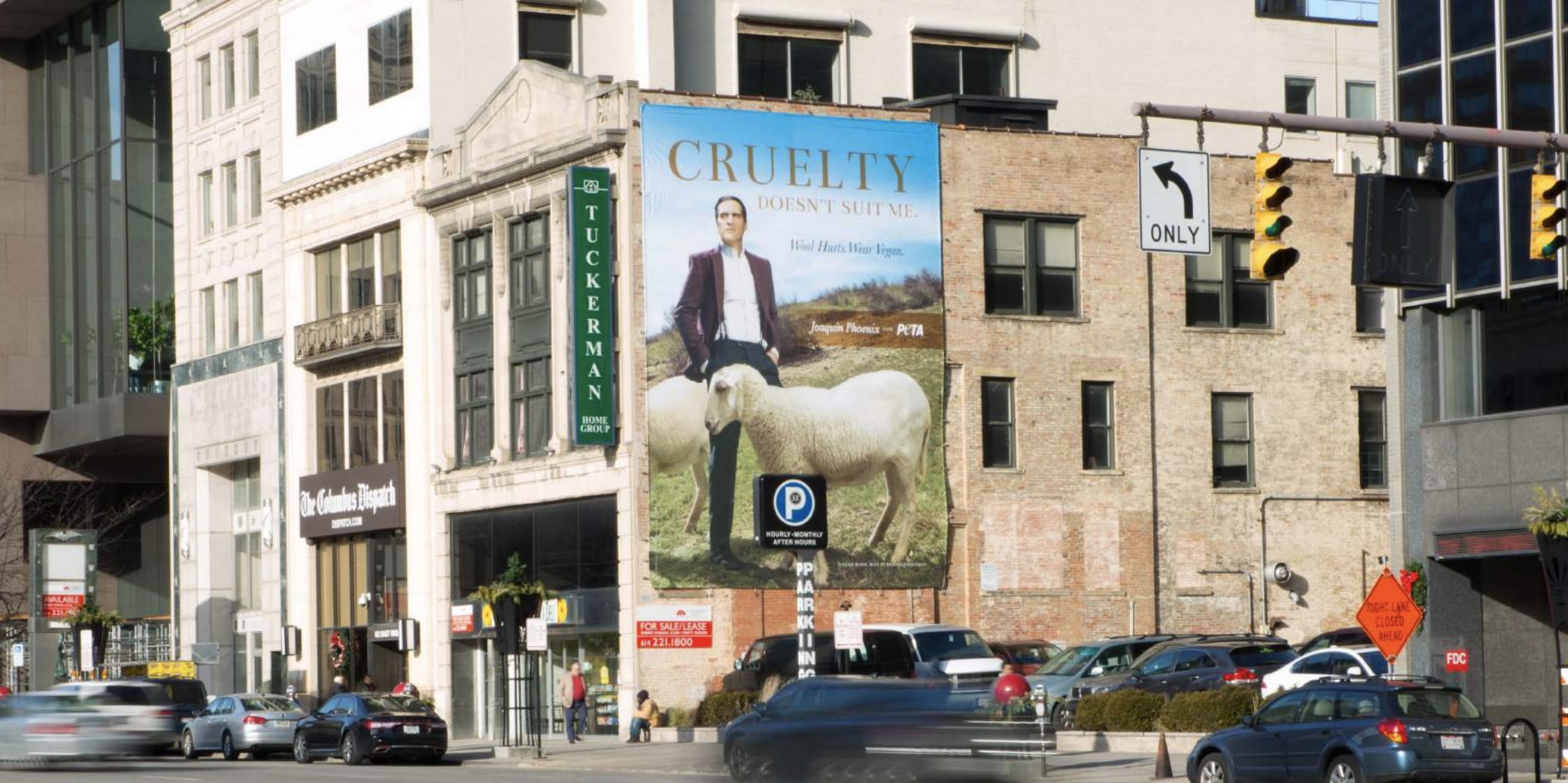 Abuse
After learning about the cruelty of the wool industry, Phoenix says he wanted to avoid the product.
He says: "I think wool is something we don't think about a lot.
"You can't imagine until you see the level of abuse that happens. After seeing this footage it's a trade I certainly don't feel comfortable being involved with.
"There are alternatives that are cruelty-free but still stylish."