Journalist and activist Shaun King has transitioned to a vegan diet – according to a post he made on social media.
King, who has written for a number of publications as well as being a political commentator for The Young Turks, is well known for his work writing about the Black Lives Matter movement.
He took to Twitter, where he has 900,000 followers, on January 5 to say: "4 days into being a vegan."
Honey and eggs
The reaction to King's news was largely positive, with his tweet garnering 546 retweets and 9,535 likes.
It appears from his social media interaction that honey and eggs have been tough for King to ditch.
When asked about them, he said: "Cutting those out has been hard for me, for sure."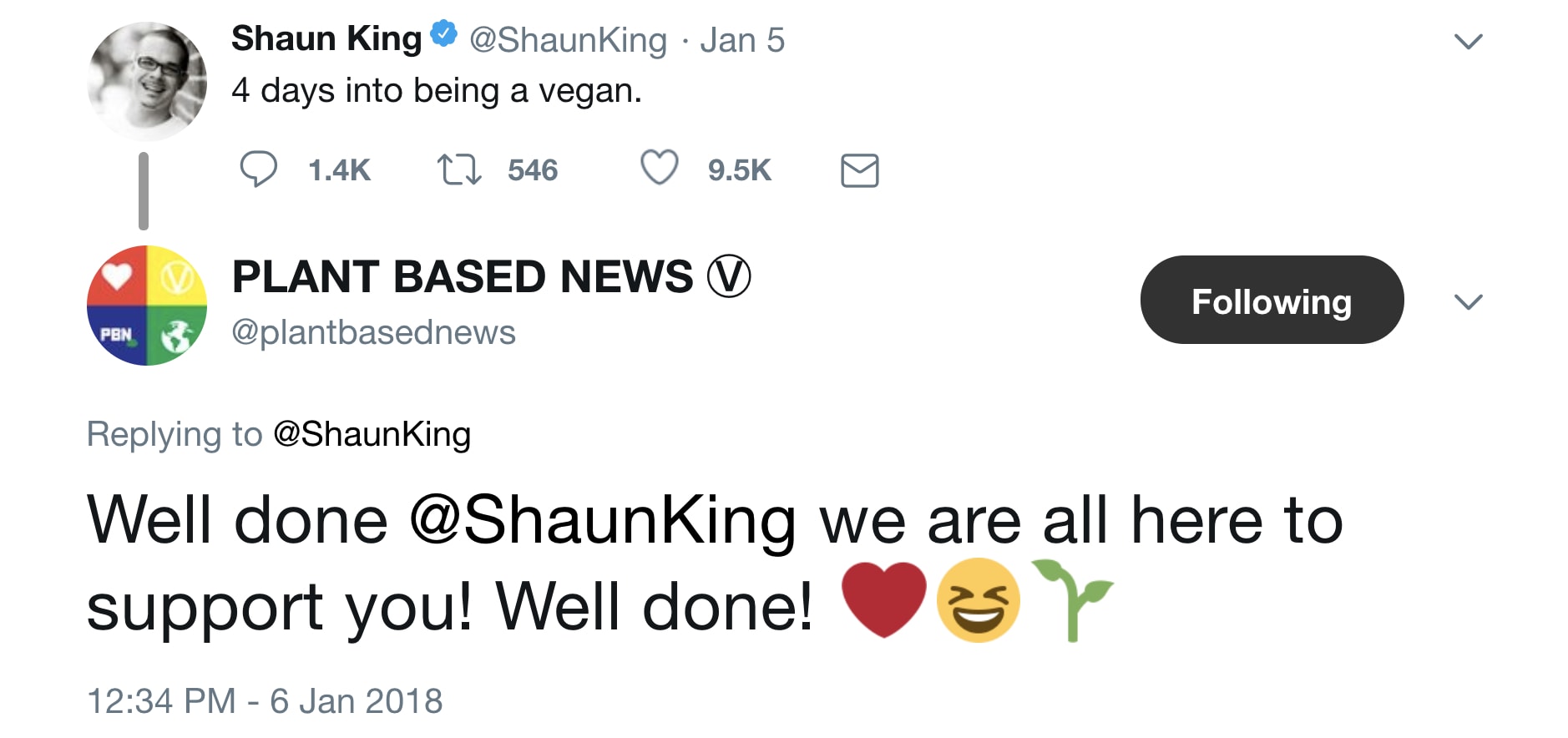 Feeling good
He also seems to be reaping the health benefits of his new lifestyle, saying: "I feel good. For real."
King asked his followers to let him know the difference between veganism and plant-based.
Many jumped in to define the two lifestyles, with one follower saying: "Veganism is more of a philosophy/way of being.
"Vegans believe in the inherent value of all living beings and do not support animal exploitation of any kind – no animal based foods or products (leather, wool, fur, etc)."
Since his announcement, King has asked his followers for more vegan advice – including where to eat in New York.