TV show Great British Bake Off winner Nadiya Hussain has spoken out about her experience with a plant-based diet, saying it has given her and her family a 'new appreciation for animal and for vegan foods'.
Writing in her monthly BBC Good Food column, the 33-year-old cookbook author and TV star – who won the Bake Off in 2015 – revealed she dropped animal products from her diet for two weeks along with her husband and children aged 11, 10, and seven.
Hussain admitted the challenge wasn't as difficult as she thought – and that her family now only eat meat at weekends.
Following the trial, they have also ditched cow's milk entirely, having switched to soya milk permanently.
Realization
She explained what inspired her transition: "I realized when I went food shopping – almost picking up butter and eggs – that so much of what we ate contained animal products.
"This encouraged me to find alternatives, such as using flaxseeds instead of eggs, and coconut oil instead of butter.
"We even discovered new ingredients like tempeh, which is meat substitute made from fermented soy beans (sounds weird but tastes delicious). Fried, it gave us the meaty texture we were craving."
Not impressed
Although her children 'weren't impressed' with Hussain's decision to eat plant-based for two weeks at first, they didn't mind the change – with the only meal that they missed being egg and soldiers.
She added: "You can imagine the look on my kids' faces when I announced, 'guys, we're going vegan for a week – maybe even two if you're lucky!'.
"The resounding silence was a sure sign that they weren't impressed."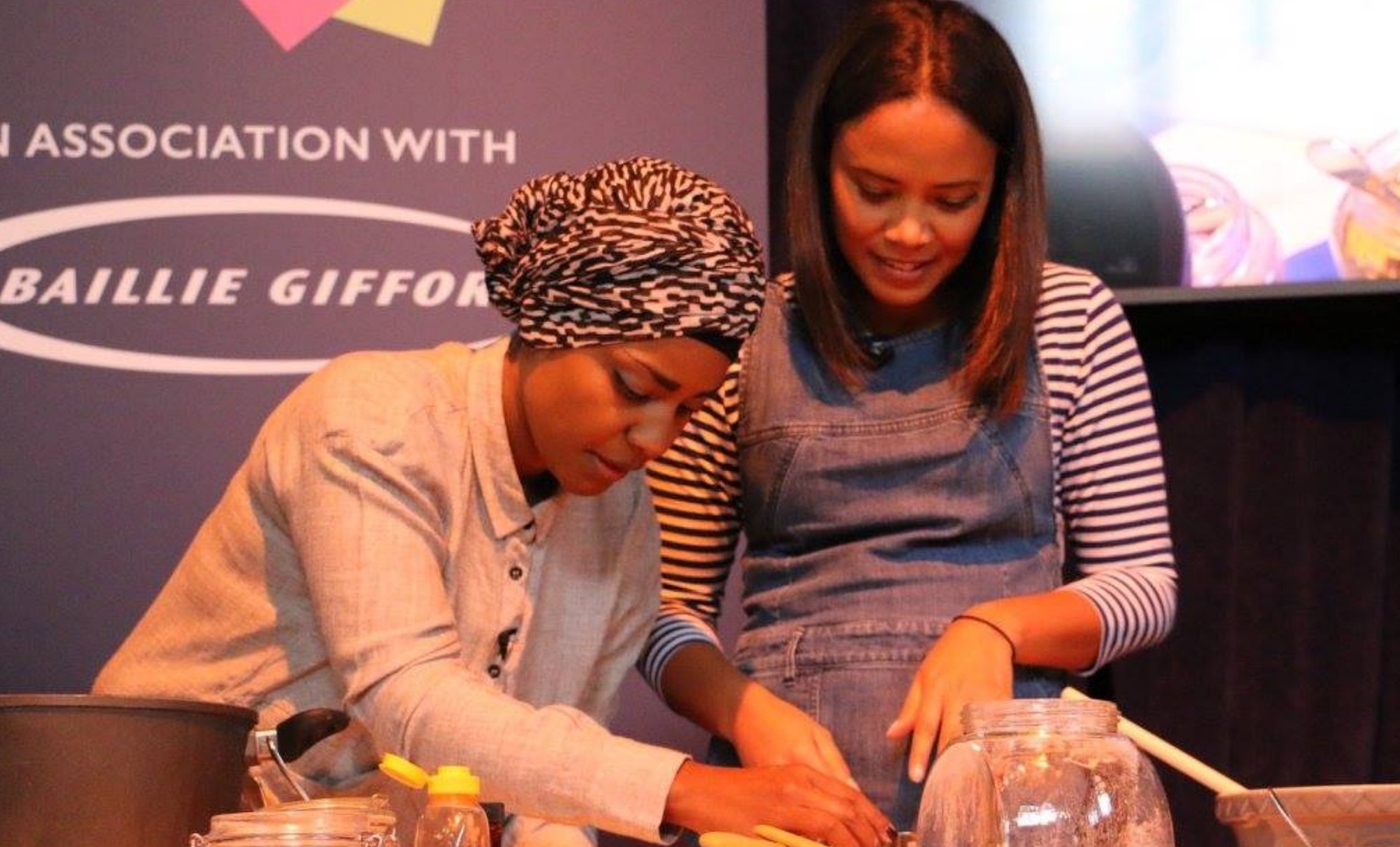 Veganizing
Hussain said she veganized her family's favorite meals, such as lentil curries with mushroom bhajis, and a bolognese made with soy mince.
She has also replaced her children's favorite, fish fingers, with Quorn Fishless Fingers – and revealed they loved them so much they're eating them every week.
Eating meat
The chef went on to say that the challenge made her realize that she and her family eat more meat that they need.
She concluded: "I don't know if we'll ever give up meat completely, but this experience has given us all new appreciation for animals and for vegan foods."