Governments are failing to tackle the over-consumption of meat and dairy products – which is essential to ward off climate crisis, according to a new report.
The research, from the Changing Markets Foundation and Mighty Earth, says there are no public policies in place to support the food sector in reducing its carbon emissions.
A landmark report published last week by the UN showed how close the planet is to climate breakdown – and how reducing our reliance on intensive animal foods is a necessary mitigating step.
Intensive production
According to the report from Changing Markets Foundation and Mighty Earth, in many EU countries as well as the US, meat consumption is more than double the recommended levels for healthy diets.
In addition, 'unsustainable agricultural production systems dominated by intensive meat and dairy farmers and producers' are supported by government policies.
Meat and dairy
"The lack of public policies in this sector is alarming. If meat and dairy consumption increases as forecast, there will be almost no room within the total allowable global emissions budget for any sectors other than agriculture by 2050," Nusa Urbancic, Campaigns Director at the Changing Markets Foundation, said in a statement sent to Plant Based News.
"The window of opportunity to address climate change is closing, while its consequences are already being felt. This year's droughts resulted in food price increases and even more public subsidies to this polluting sector – mostly to finance feed imports.
"Unsustainable bail-outs should end, and Governments should instead finance the transition towards a low emissions food system with more environmentally friendly farming methods and healthier diets for all."
Need for sustainable production
"The complete absence of public policies to promote a shift towards plant-based diets means that this critical dietary shift is left to the whims of the market and personal choice," added Anahita Yousefi, Mighty Earth Campaigns Director.
"The public is being forced to foot the bill for environmental impact of animal agriculture and the market is being denied opportunities for more sustainable models of food production and healthier diets."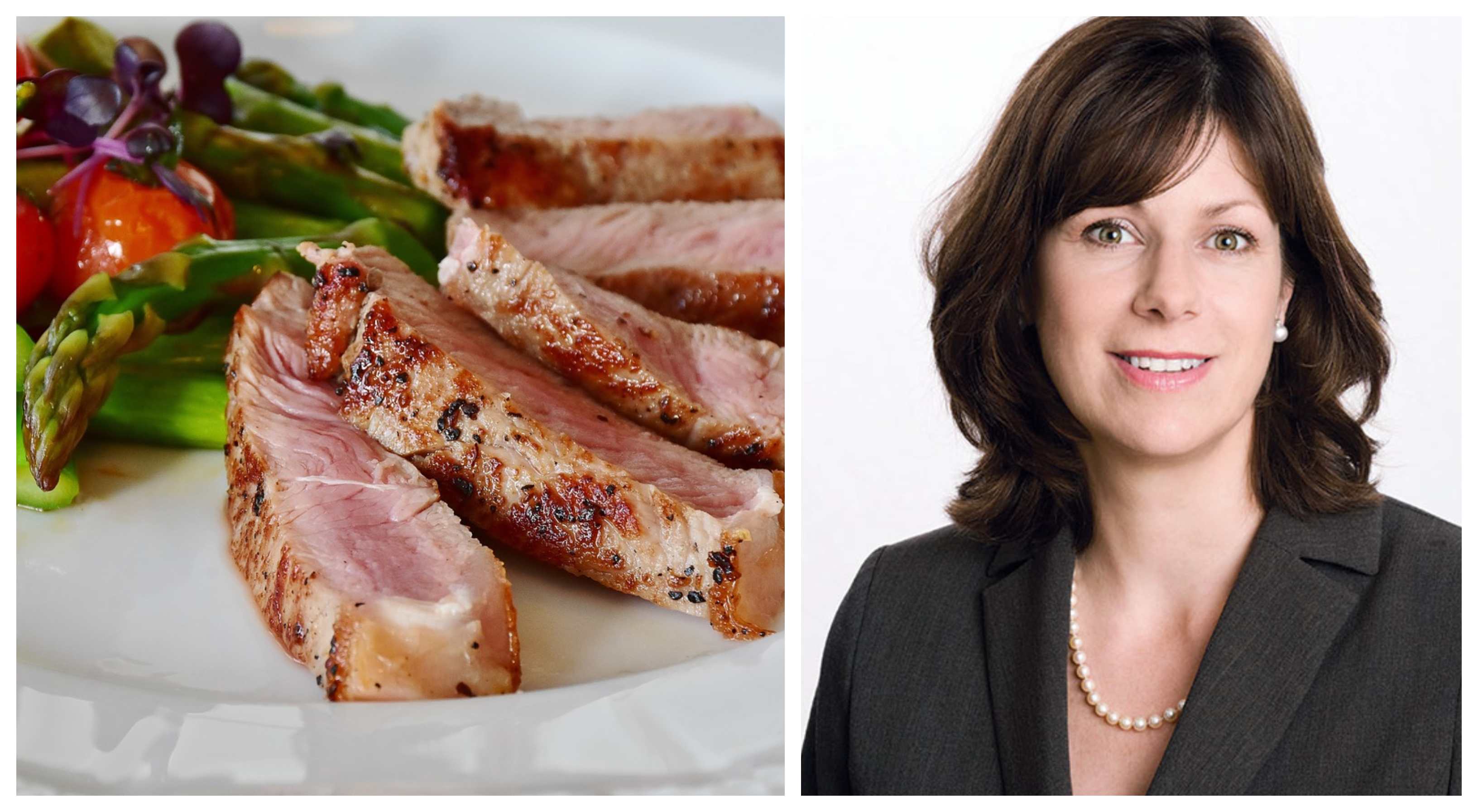 Reduce meat and dairy
"This report is yet more evidence that to limit global warming to 1.5 degrees, the agriculture sector needs to significantly reduce meat and dairy production to reduce overall emissions – just as many other industries are doing," said Bérénice Dupeux, Policy Officer for Agriculture at the European Environmental Bureau (EEB).
"The number of extreme climate events is increasing. As this summer's droughts showed us, we cannot afford to pour money into continuing the type of agriculture that is exacerbating climate change and leave environmental ambition to goodwill.
"Given the immense scale of the problem, our political leaders cannot turn a blind eye on climate change and they must address it within the current reform of the EU's Common Agricultural Policy. Farm ministers and MEPs have a moral obligation to put the rights of future generations first."
Nanny state
Over the weekend, Climate Minister Claire Perry refused to comment on whether she agrees with scientists that meat production must be mitigated to ward off climate crisis.
The BBC asked her whether the Cabinet should eat less meat to lead by example, and Perry said: "I think you're describing the worst sort of Nanny State ever. Who would I be to sit there advising people in the country coming home after a hard day of work to not have steak and chips?… Please…"
She also refused to admit whether she plans to reduce her meat consumption herself. She said: "I like lots of local meat. I don't think we should be in the business of prescribing to people how they should run their diets."