A 100 percent vegan menu will be served at this year Golden Globes – making it the first major awards show to go all-vegan.
The move is part of a sustainability push by the Hollywood Foreign Press Association (HFPA).
Vegan menu
A menu featuring fish was previewed in December, but HFPA bosses decided to remove all animal products, in a bid to tackle the climate crisis.
The new dishes include chilled golden beet soup with locally grown chervil and amaranth, followed by king oyster mushrooms cooked to appear like scallops, with wild-mushroom risotto, roasted baby purple, and green brussels sprouts, globe carrots and pea tendrils.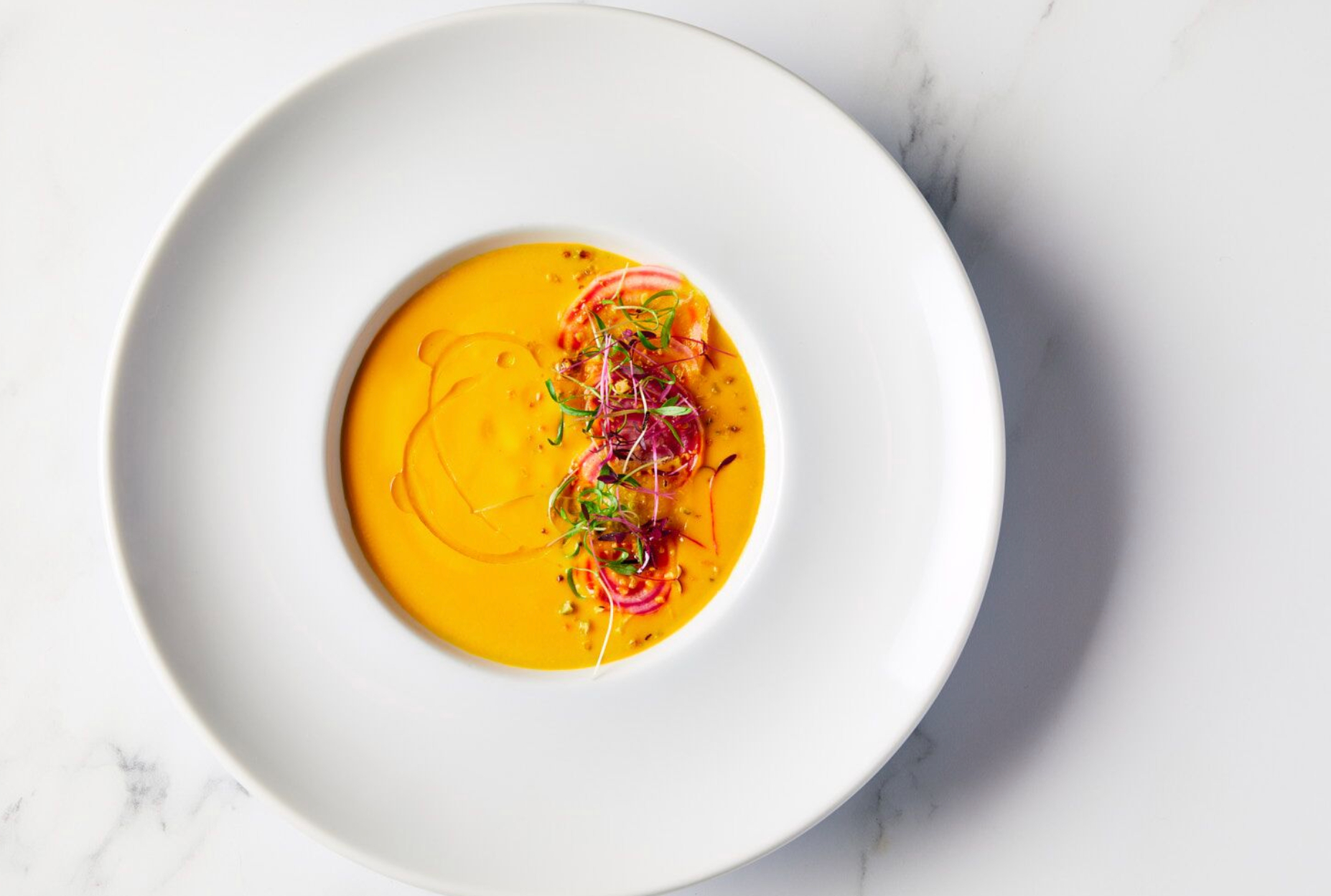 Vegan Golden Globes
"The climate crisis is surrounding us and we were thinking about the new year and the new decade. So we started talking between us about what we can do to send a signal," said HFPA president Lorenzo Soria.
"We don't think we'll change the world with one meal, but we decided to take small steps to bring awareness. The food we eat, the way it is processed and grown and disposed of, all of that contributes to the climate crisis."
The HFPA is introducing a slew of further sustainability moves – it will reuse this year's red carpet at other events, and will serve water from glass – instead of plastic – bottles to slash plastic waste.
The Golden Globes will take place on January 5.