The global market for vegan meat is set to hit $21 billion within five years, according to recent data published by Zion Market Research.
The report, which predicts compound annual growth rate of 8.6 percent between 2019 and 2025, describes vegan meat as 'a popular trend on menu cards at large'.
It cites a number of factors for this growth, including growing concerns around the sustainability of traditional meat, alongside the improvement of meat alternatives.
Vegan meat
The report says: "The growing concerns regarding the environmental impact and sustainability of the meat industry are the major growth driver of the global plant-based meat market.
"The growing concerns regarding the sustainability of livestock production, meat availability, and change in food preferences have led to many people opting for meat substitutes. This has immensely benefitted the plant-based meat market globally.
"In addition, the science behind making plant-based meat has also improved and allowed manufacturers to experiment and come up with the perfect meat substitute."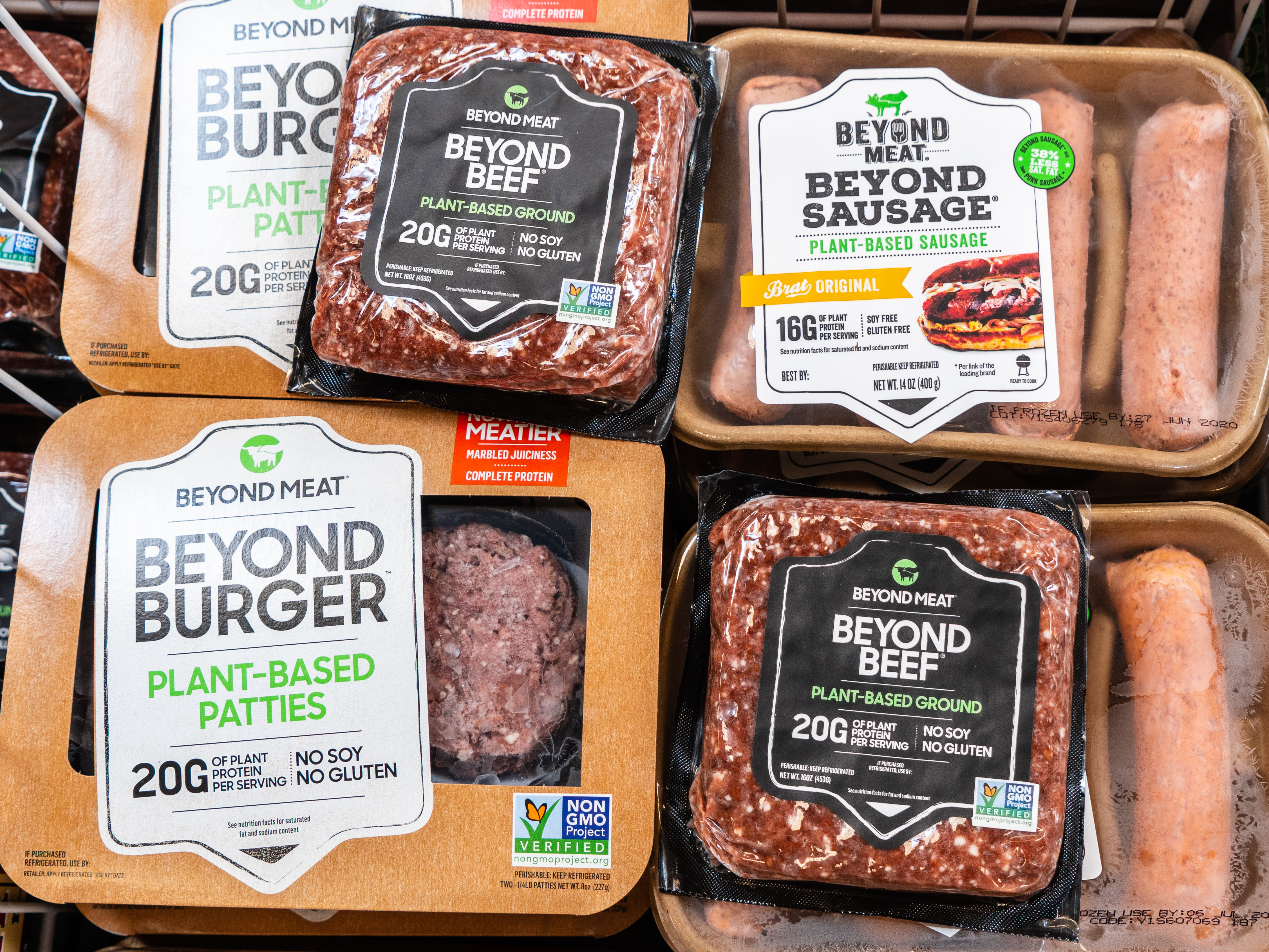 US vegan meat market
The report adds that by region, 'Asia Pacific is expected to hold a major share of the global plant-based meat market in the future, owing to the growing preference for plant-based substitutes, such as tofu and tempeh across various Asian countries like China and India'.
Recent data from the United States shows that the region is also a key market, with sales in 2019 skyrocketing by 18 percent, taking the value of the sector to close to $1 billion ($939 million), according to data released by the Good Food Institute (GFI) and the Plant Based Foods Association.
The Good Food Institute associate director of corporate engagement Caroline Bushnell's conclusion agreed with Zion's data – that the sector is set to grow further. She said: "We see a steady rise in plant-based products year over year across regions, which indicates that this is not a bubble or a fad, but a real change in consumer behavior. This is a tipping point, with so much product innovation yet to hit the market.
"Shifting consumer values have created a favorable market for plant-based foods, which have significantly outpaced overall grocery sales increases for three years running, making plant-based foods a growth engine for both manufacturers and retailers."