A leading animal rights charity projected horror images from factory farms at last night's fourth annual 'Pig Awards'.
The event, which was described as 'celebrating the best of the British pig industry', took place at London's Lancaster Hotel.
14 awards, including Indoor, Outdoor, and Overall Producer of Year, were handed out to members of the animal agriculture lobby.
Undercover
Vegan charity Viva! used footage taken undercover at Hogwood Farm in Warwickshire.
The scene shot at the farm, which supplies supermarket giant Tesco, shows sickening scenes with sick and dead pigs being eaten by other animals, among other horrors.
Some attendees of the awards were seen laughing as they watched the undercover footage.
Sham
Viva! Founder Juliet Gellatley said: "We want to say to everyone that these awards are a complete sham.
"All these factory farms have been approved by the Government and other welfare schemes like Red Tractor.
"We found grim scenes like mutilated animals and dead piglets left to fester.
"This is what they are giving awards for – because this is typical of British farming."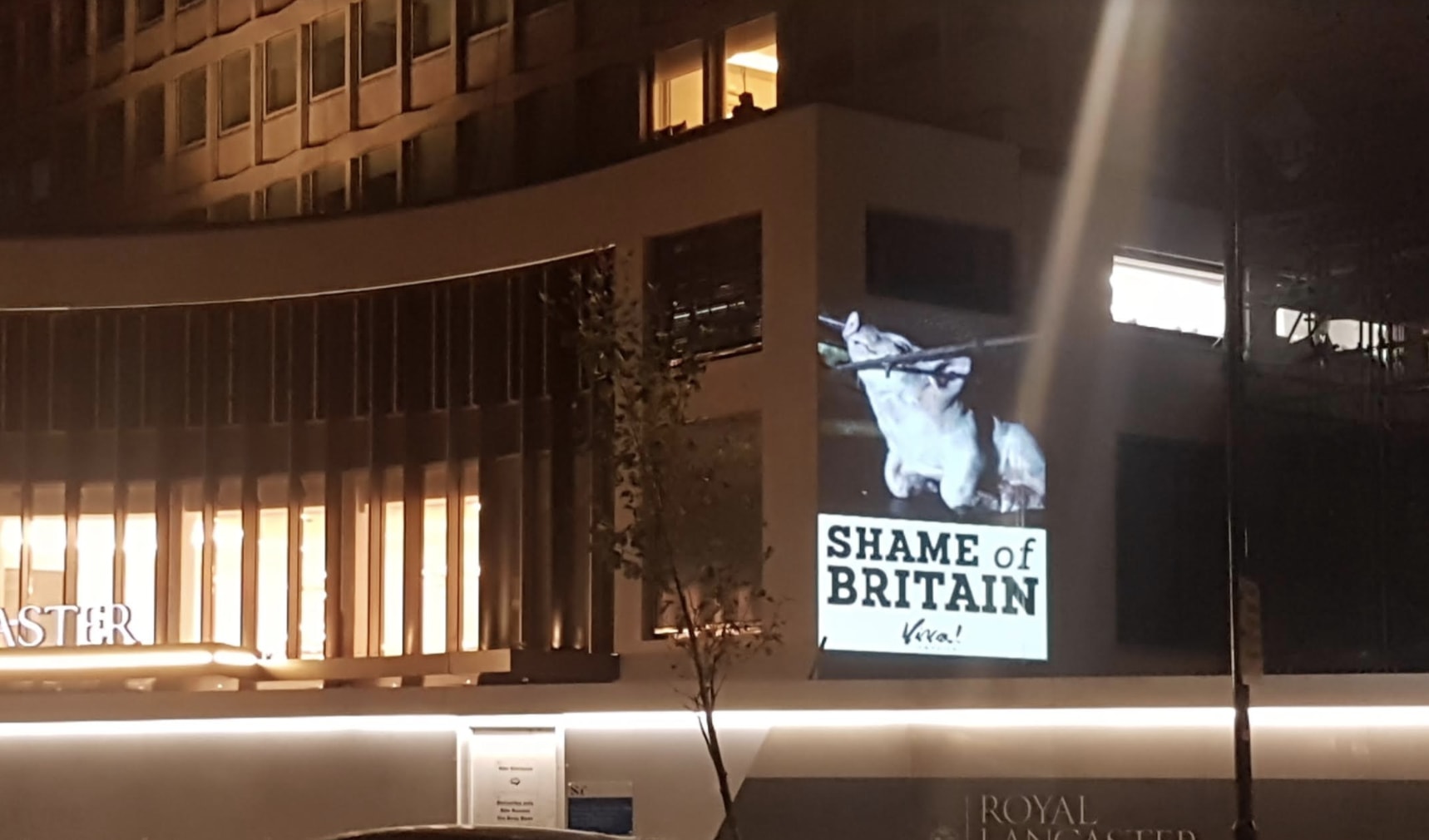 Vegan
The animal rights pioneer was joined by veteran actor and vegan advocate Peter Egan.
He added: "We have to do something about this.
"We have to eat less meat – or preferably give it up altogether."
Gellatley concluded: "Our call is for everyone to try veganism. That is the way forward."
Although PBN spoke to a number of Pig Award attendees, none of them were willing to give a comment on the record.
READ MORE:
Vegan Celeb Alicia Silverstone Shares Her Green Beauty Routine
Vegans SLAM 'Insensitive' Meat Joke In Major Retailer Woolworths
Heartbreaking Animal Stories Inspired This Sanctuary's Innovative New Idea