The Livestock sustainability consultant at the forefront of the #Februdairy campaign has joined in a thread that jokes about killing vegans on Twitter.
Despite days of dairy farmers complaining about alleged death threats from vegans, Dr. Jude Capper 'liked' a tweet about shooting vegans, and joked about using environmentally-friendly coffins to bury their corpses.
'Shooting vegans'
A pro-dairy social media user took to Twitter to say: "Just load both barrels… but if you do shoot any vegans remember to dispose of their bodies in an environmentally friendly manner ."
The response from another social media user was: "A wicker basket coffin and some broccolli planted on top should do, at least they'd be of some use then!"
Dr. Capper also 'liked' this tweet, before responding with: "Recycling nutrients to grow food is always a good environmental strategy "
When challenged, Dr. Capper said: "I may be wrong, but I'm not sure that is a serious death threat. It's the smiley face at the end that gives it away."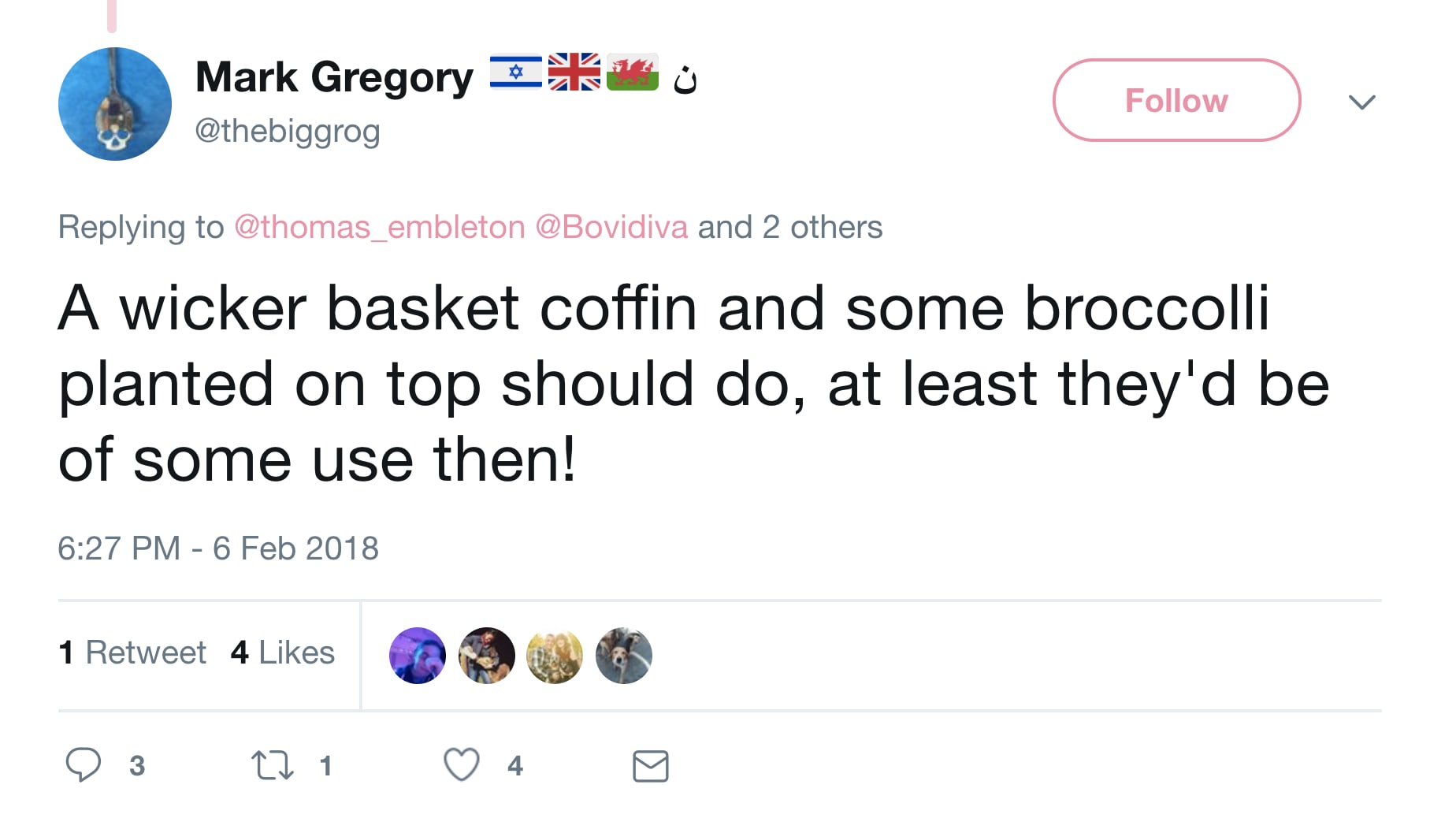 #Februdairy
Dr. Capper has a key role leading the #Februdairy campaign.
According to the livestock consultant, it is an opportunity for the industry to 'counter myths' shared by vegans. Dr. Capper recommends countering every negative dairy message with five positive ones.
Many vegans have taken the opportunity to hijack the hashtag. At the time of writing, out of the 'top' 20 #Februdairy tweets, only one is pro-dairy.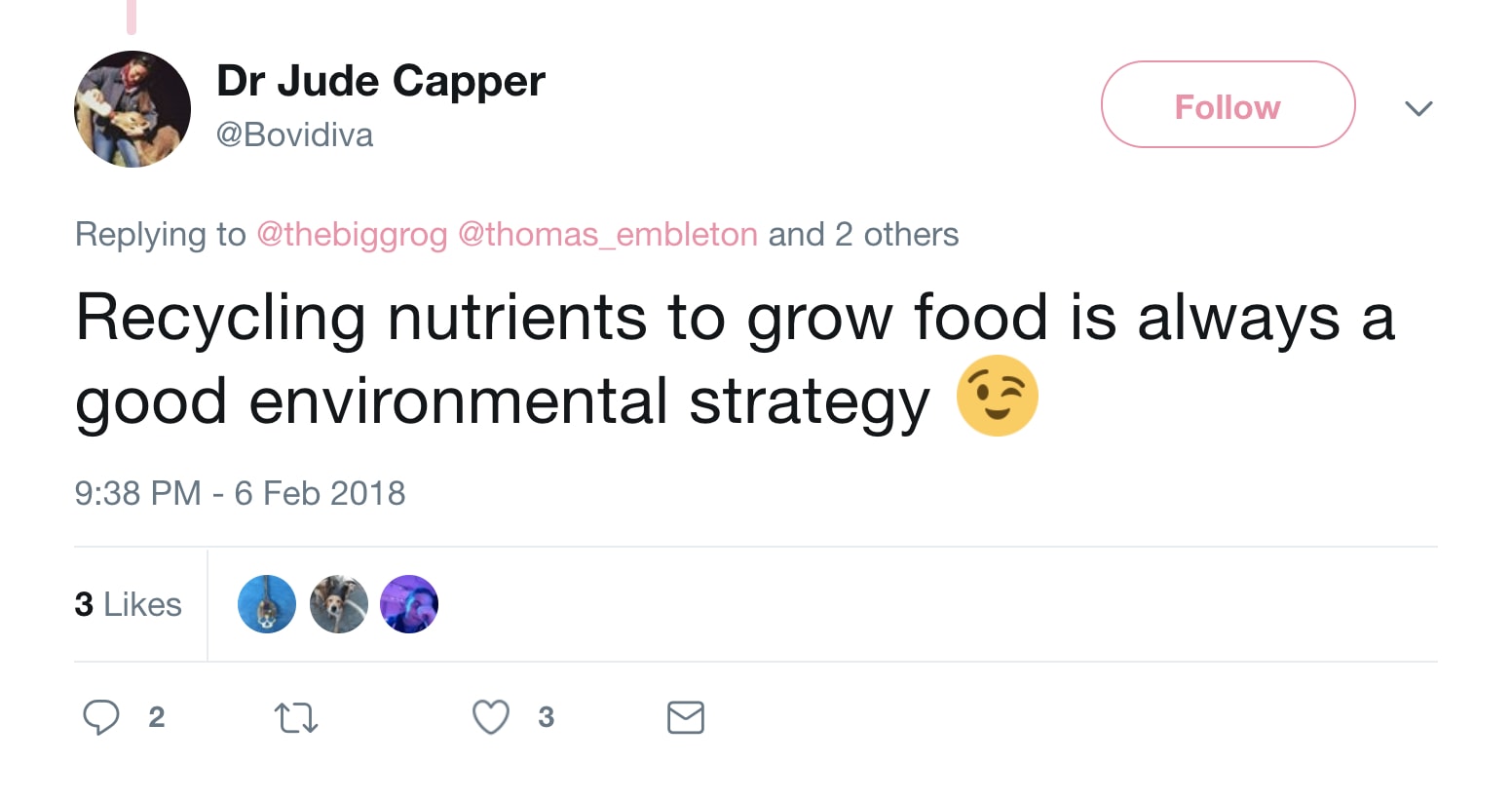 'Death threats'
Speaking about the post, high profile activist Joey Carbstrong said: "Funny how farmers are claiming to have 'death threats' by vegans , but here we have the dairy advocate Dr. Jude Capper who started the #Februdairy campaign entertaining the idea of composting murdered vegans.
"She's replied to a man's comment of killing vegans on her Twitter , maybe as a joke.
"But imagine if this was coming from our side? Hmmm…"
Dr. Jude Capper has not responded to PBN's request for comment.