Vegan celebrities including Evanna Lynch, Sara Pascoe, Jasmine Harman, and Tim Shieff have pledged their support to Veganuary's – 'Try Vegan in January' campaign.
The celebs, who have just been appointed Veganuary's ambassadors, joined forces in a bid to make 2018 the charity's biggest year yet.
Around 60,000 people officially took part in this year's Veganuary. Organizers expect that figure to exceed 150,000 in 2018.
The high profile vegans joining the bill are: Sara Pascoe, Evanna Lynch, Jasmine Harman, Peter Egan, Jack Monroe, Carl Donnelly, Anthony Mullally, Dan Geisler, Terri Walsh, Michael Donohoe, John Machin, and Tim Shieff.
Veganuary
Some of the ambassadors have donated recipes to a celebrity e-cookbook that is sent free of charge to everyone who registers to take part in the initiative.
"We are delighted to welcome these wonderful, compassionate and talented Ambassadors," says Jane Land, co-founder of Veganuary.
"Each one has an incredible story to tell about how they came to veganism, and how choosing to eat plant-based foods has changed and benefited their lives. For some it was an ethical decision, for others it was about health.
"It doesn't matter what brings people to try veganism – all reasons are equally valid – and Veganuary is here to mentor, support and advise anyone who wishes to try vegan for 31 days. Why not sign up now?"
'Best decision'
The celebs spoke out about their change to a vegan diet, in an attempt to inspire others to follow suit.
"It was the best decision I ever made", says comedian Carl Donnelly who has been vegan for five years.
"Within a week, I felt like a different person. I used to have stomach problems, a lot of ulcers – they cleared up. My mental health was definitely helped."
Team GB Triathlete, Dan Geisler describes his change to a plant-based diet as 'a very, very good decision'.
He says: "I've never been faster, never been able to recover quicker, never looked better, I've never raced better."
Eight months after going vegan, Dan picked up a silver medal at the World Triathlon Championships.
Nature
For Leeds Rhinos prop forward Anthony Mullally, being vegan has helped him maintain muscle and lose fat, and he says he is having the most consistent season of his career so far.
While he says he has lost no strength, and is still hitting bench press PBs, one big surprise for him was how it helped him reconnect with the natural world.
"I just felt more compassionate in general," he says. "I started to go out a lot more in nature."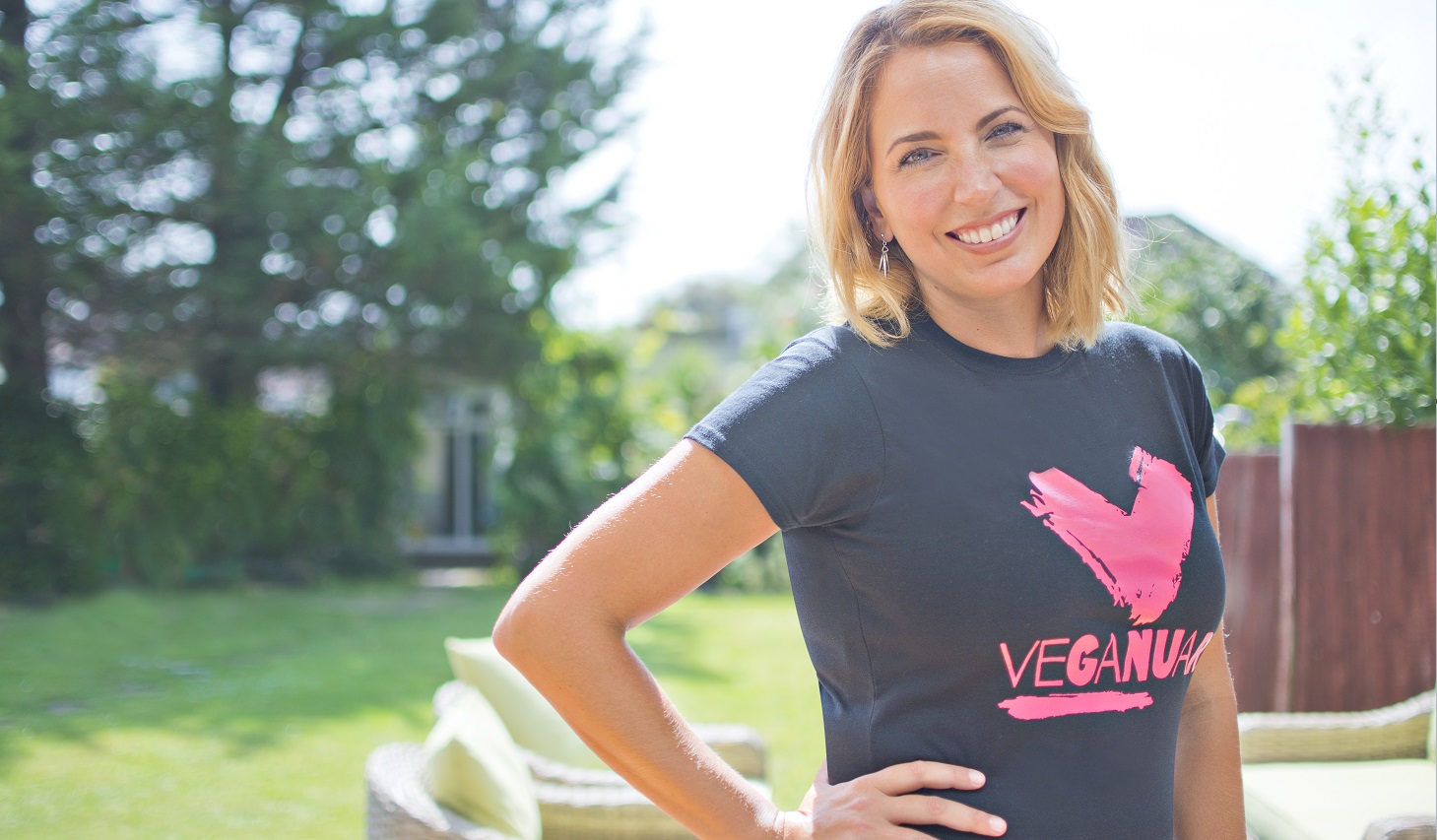 Ethics
For television presenter Jasmine Harman (Veganuary Class of 2014), going vegan was an ethical decision, which come to the fore when she was having trouble breastfeeding her daughter.
"I just thought 'how can it be so difficult? Why do cows find it so easy to make milk for no reason?'," she says.
"And I had this sudden dawning that cows don't make milk for no reason.
"We're all mammals and cows make milk because they've had a baby. And then I started thinking 'what happens to the baby?'. I started looking into it and what I discovered completely horrified me.
"I didn't stop crying for about three days and I've never touched dairy products ever again."
Vegan
Harry Potter star Evanna Lynch says of her decision: "It was just the right path for me. I felt like as soon as I went vegan, I was more myself, like I was just living according to what I believed, which is such a freeing thing when you finally commit to it.
"I never found a religion or a faith that was exactly in line with what I believed because there are so many things I'm not sure about, but I strongly believe in non-violence, that we shouldn't be hurting other people or creatures."
Glowy
Comedian Sara Pascoe, who has been vegan eight years, says: "I felt straight away on a plant-based diet my digestion immediately improved, and that thing where you feel a little bit glowy, where people say 'you look well', and you say well actually, 'I'm a vegan'."
Veganuary's new book, How to Go Vegan will be published on December 28th and is available now topre-order on Amazon
You can show your support for the Veganuary campaign here