Vegan star Evanna Lynch has teamed up with animal rights charity PETA to launch a festive gift basket.
The basket, which Lynch has curated in collaboration with PETA's youth division – peta2 – contains a number of different items.
Playing on Lynch's famous role as Luna Lovegood in the Harry Potter film franchise, the gift has a magic theme.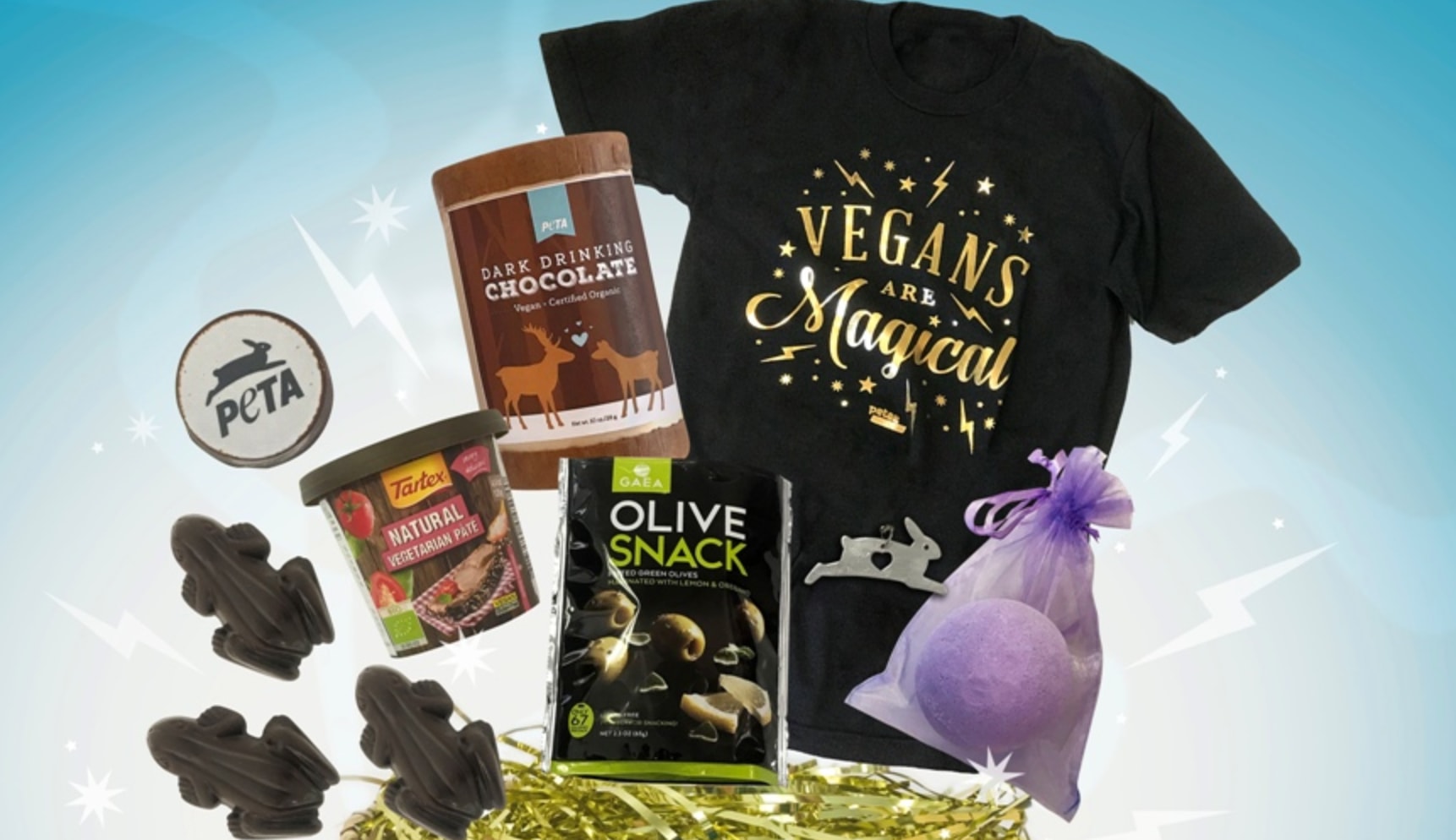 'Magical'
According to peta2: "This limited- edition, Evanna-created holiday gift basket will help you relax with a hot chocolate mix and cruelty-free bath bomb, and you can snack on almond butter caramel cups, chocolate frogs, and more.
"Deck the halls while wearing a 'Vegans Are Magical' tee and a PETA bunny necklace. There's something for everyone in this basket. Make the holidays magical this year: Celebrate compassionately by going vegan!"
Lynch previously teamed up with peta2 to film this recipe video
'Compassion
Evanna Lynch said: "These enchanting offerings are proof of magic—vegan magic.
"My friends at PETA and I encourage everyone to cast a compassionate spell for animals this holiday season by eating and shopping vegan."
The gift basket, which costs $59.99 is available now from thePETA Catalog
READ MORE:
Doctors Urge University To End Live Animal Use In Medical Training
MPs Voted That 'Animals Have No Sentience' – Why? And What Does This Mean?