A vegan brand created by the iconic Marco Borges has seen its revenue skyrocket a staggering 500 percent since ditching plastic.
22 Days Nutrition offers personalized plant-based meal plans. The company tailors these to their customers' dietary needs, allergies, household size, and health goals. Customers can choose from an array of recipes and order the ingredients straight to their door. Instacart, Amazon Fresh, or Peapod make the deliveries.
The brand follows psychologists' discovery that it takes 21 days to 'make or break a habit'. The discovery states: "If you adopt a healthy habit over the course of 21 days, on the 22nd day you will have a new tool (habit) to move you closer to living the life you want instead of settling for the one you have."
22 Days Nutrition also offers an extensive range of vegan protein powders. These are are free from artificial flavors, colors, and sweeteners. Its new protein pouches use 88 percent less material than traditional tubs.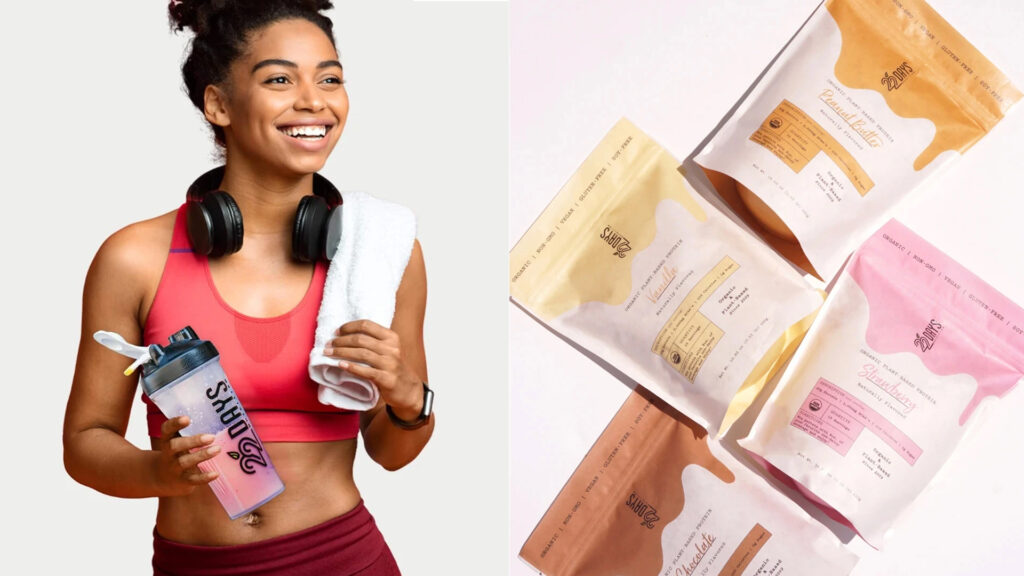 '300 million tonnes of plastic'
"It is estimated that two out of five Americans consume protein powders regularly," the brand said.
"With numbers that high, we feel it is our responsibility to provide our customers with products that are clean enough to be consumed on a daily basis (or more!) and knowing that in their daily consumption, they are doing something greater for the environment.
"At this very moment, there are 5.2 trillion pieces of plastic floating in the earth's oceans. Some accumulations, like 'The Great Pacific Garbage Patch' in the Pacific Ocean, have reached a size two times greater than the state of Texas.
"On top of that, we are still producing over 300 million* tonnes of plastic every year. There is no sign of slowing down."
The brand is asking consumers to join them in 'tossing the tub'. It suggests they make the shift from single-use plastic to compostable packaging.
'A healthier planet'
22 Days Nutrition is founded by Marco Borges: the nutritionist come entrepreneur who showed celebrity couple Beyoncé and Jay-Z the plant-based lifestyle.
Passionate about guiding people to develop healthier lifestyles, Borges has written three bestselling books since launching Days Nutrition. These include The Greenprint, The 22-Day Revolution Cookbook and The 22 Day Revolution. Publishers have translated the books into more than 12 global languages.
His 'innovative' exercise and nutrition programs are 'helping millions of people to healthier lifestyles'. He supplements them with a supportive mantra. This says: "Every day is a new opportunity to live the life you want."
'Quite simple'
Speaking to Plant Based News, Borges said: "For me, the decision to ditch single-use plastic was quite simple. I've always been acutely aware of our ability to effect change through our clean, organic, plant-based formulas.
"The minute I realized I could have the same type of impact through our packaging, there was no turning back. People are voting with their dollars since our launch.
"By choosing the organic option which also happens to be sustainably grown and packaged, consumers actions are aligning with what we need most right now… a healthier planet and people."
We've partnered with 22 Days Nutrition to get 25% off and a chance to win a year-long of Plastic Free Protein, click here
This posts contains affiliate links. You can read our Affiliate Links Policy here
* Source: https://www.unenvironment.org/interactive/beat-plastic-pollution/