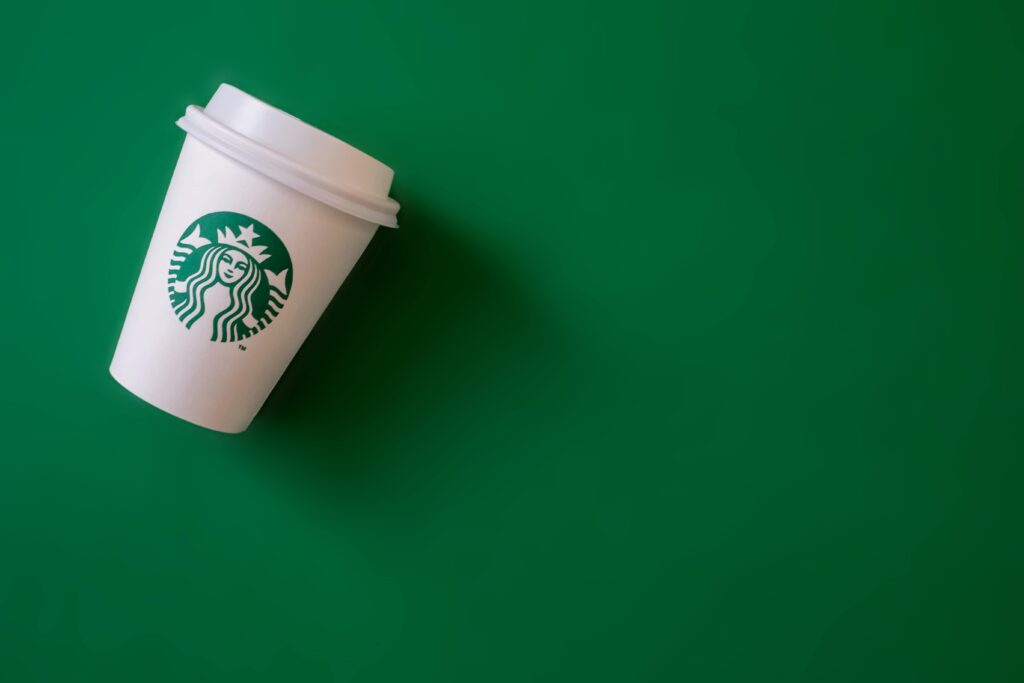 Starbucks is facing increasing pressure to ditch its vegan milk surcharge.
The global coffee giant offers a range of plant-based alternatives to dairy but charges extra.
Now animal advocacy charity PETA is calling on its followers to 'give cows a reason to celebrate this International Coffee Day (September 29) by telling Starbucks to drop its surcharge for dairy-free milk'.
Environmental drive
Starbucks released a 'sustainability statement' in January this year, saying it aims to become 'resource positive' – storing more carbon than it emits, eliminate waste, and provide more clean freshwater than it uses.
Speaking about the statement, CEO Kevin Johnson said plant-based milk will be 'a big part of the solution' when it comes to reducing its footprint for greenhouse gases, water, and waste.
According to the chain, dairy products are responsible for over a fifth of its greenhouse gas emissions and over a seventh of its water use.
Now according to reports, Johnson will 'push consumers to choose milk made from almond, coconuts, soy or oats, whose production is environmentally friendlier than dairy'.
"Alternative milks will be a big part of the solution. The consumer-demand curve is already shifting," he said.
Campaign
PETA is asking people to sign a petition – which has garnered more than 120,000 signatories at the time of writing – 'urging Starbucks to stop charging extra for vegan milks'.
Speaking about the surcharge earlier this year, PETA executive vice president Tracy Reiman, said: "Starbucks admits that cow's milk is its biggest source of carbon dioxide emissions, yet it's still charging up to 80 cents more for soy and nut milk lattes.
"If Starbucks is really serious about reducing its carbon footprint, it should walk the walk and drop the vegan surcharge immediately."