A Filipino indigenous tribe is seeking desperate help as their rainforest home faces deforestation at the hands of mining, palm oil, and cocoa companies.
The 'sacred' forest and 'carbon sink' Mount Kalabasiyon lies in South East Asia and has been home to fifty clans and an array of animals for thousands of years. However, it's already been torn back from 32,000 hectares to just 6,000.
A campaign was urgently launched to stop large companies from buying up the biodiversity hotspot and destroying it for profit.
Environment at risk
Campaigners say the destruction will lead to large temperate changes 'like a desert', which will prove fatal for many creatures.
Forests such as Mount Kalabasiyon are 'carbon sinks of the planet', meaning they release large amounts of carbon dioxide into the atmosphere.
Soil erosion and flooding from deforestation have already left trees barren and susceptible to flooding. The tribes, including the Higa-onon, are already experiencing 'extreme' weather. As a result, the local tribes have been unable to produce food.
Rainforest destruction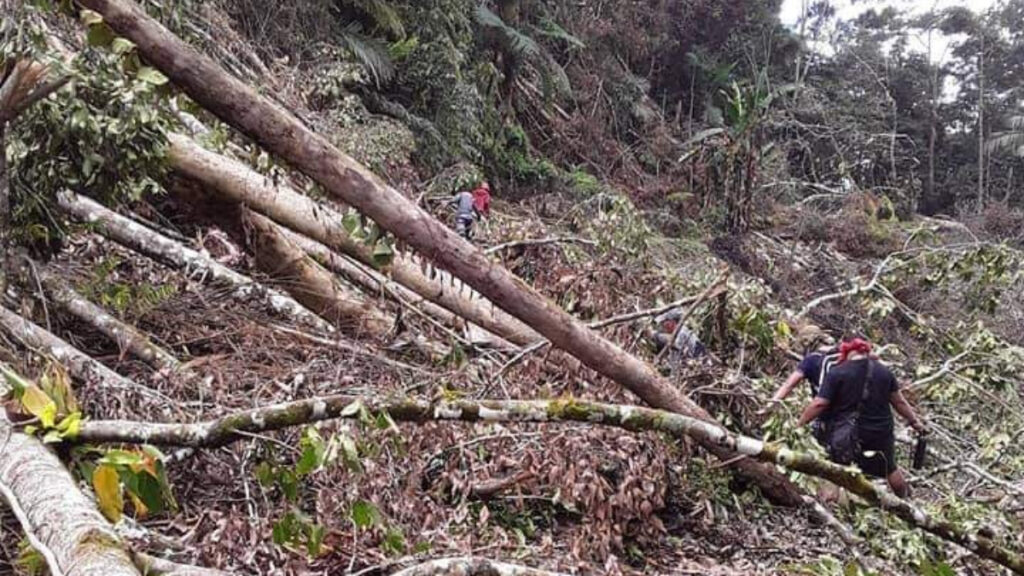 Gerard Bishop, lead scientist of the World Preservation Foundation, said we have to realize the extent to which deforestation affects the planet.
He added: "The destruction of our ancient forests for short-term greed and gain is affecting indigenous people all over the world, but we need to realize that it ultimately harms all of us.
"Biodiversity loss is one of the existential threats to the very survival of the human race.
"Saving this small piece of forest is a small but important step in protecting our planet for future generations."
Protection from large companies
Mining, logging, and cocoa and palm oil companies can buy the land at a rate of just $500 per hectare. Whilst it's a 'ridiculously low' sum for them, the local tribespeople are unable to compete.
However, if the campaign manages to raise $50,000 (£37,000), the rainforest can be protected for future generations.
The tribe has until March 31 to gather the funds.
To donate to this vital fund, visit the GoGetFunding page here
This article was updated to correct the spelling of Filipino, and a quote from lead scientist Gerard Bishop.