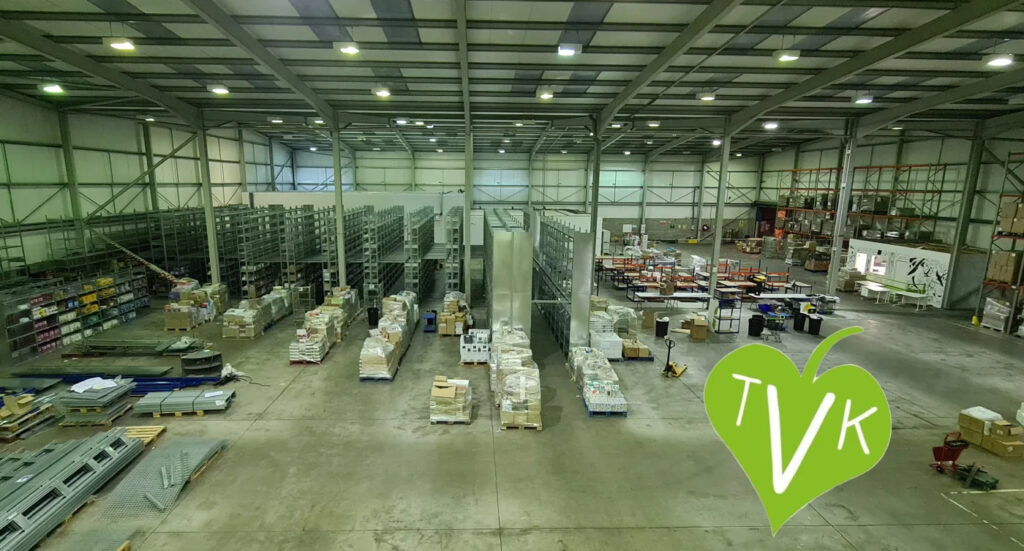 A plant-based supermarket has shown off what it describes as the 'world's biggest plant-based fridge' after a boom in sales forced the company to move to much bigger premises.
TheVeganKind.com is an e-commerce company founded in 2013 by husband and wife team Karris and Scott McCulloch in 2013.
The business – which initially launched a subscription box service, then expanded to include an online supermarket – has seen sales explode since lockdown, forcing it to move to a warehouse with triple the floor space of its former premises.
Biggest vegan fridge'
As part of the new premises, it has a 2,145 square foot refrigerator, which it says can hold stock of up to 100,000 chilled vegan products at any one time.
The Vegan Kind believes it is 'possibly the biggest fridge in the world dedicated solely to retailing vegan goods'.
Expansion
Speaking about the company's expansion in a statement sent to Plant Based News, Scott McCulloch said there was 'no way we could have predicted the impact that Covid-19 was going to have on our business'.
The sales spike caused by the pandemic allowed the company to expand more quickly than anticipated. McCulloch added that while The Vegan Kind had not planned to move warehouse, the team realized that 'the business couldn't have coped with any more increased demand in its current premises'.
He added: "The new warehouse is huge and will allow us to process so many more orders. We don't plan on moving now for the next five years at least – but never say never."